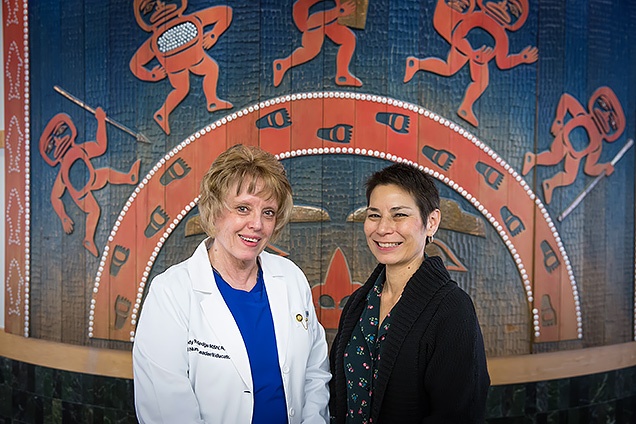 Left to right: NMC alums Candy Rutledge '13 and Diane Heine '06 at their workplace, the Alaska Native Medical Center.
Candy Rutledge was born and raised in Midland, Texas, and has never lost her southern twang or quest for adventure. Diane Heine traveled the world as an Air Force brat, and she signs every email with her personal motto: "Life is better in flip-flops."
Together, they have nearly 70 years of nursing experience, and each earned a graduate nursing degree and post-graduate certificate from Nebraska Methodist College.
Yet the two alums never crossed paths at NMC. Instead, they met more than 3,000 miles away from their alma mater. They met in the employee parking lot before the start of a workday at the same hospital in Anchorage, Alaska.
Read More