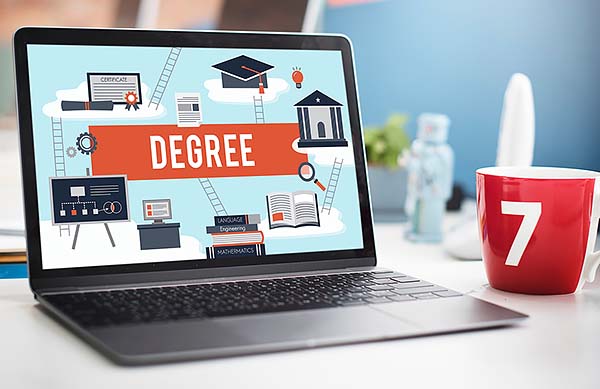 Attention, RNs and BSNs: Getting your MSN has never been more convenient, cost-effective, career-boosting, and important for you, your patients, and your profession.
While there are dozens of great reasons to go back to school for your MSN, here are seven of the most significant.
#1: Your Patients
You became a nurse to help people. To provide the best evidence-based care for the best possible patient outcomes in this constantly changing healthcare environment, advanced education is key.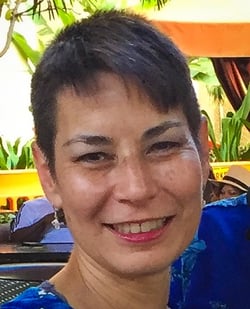 "When I talk to other nurses and nurse leaders, I always encourage them to get more education," said transitional healthcare leader Diane Koyasu Heine, DNP, MSN, RN, CEN, who most recently was the interim director of the CCU for Alaska Native Medical Center, Alaska's only Magnet hospital. "Education always benefits you and your patients."
Diane earned her MSN-Nurse Educator degree and a Post-Master's Nurse Executive Certificate at Nebraska Methodist College. Both are online programs, and Diane considers both pivotal to her success and to improving patient care.
The urgent need for a more educated nursing workforce, with more nurses pursuing graduate degrees to assume advanced roles, is the focus of a consensus policy statement from the Tri-Council for Nursing, which includes the American Association of Colleges of Nursing, American Nurses Association, American Organization of Nurse Executives, and National League for Nursing.
Citing the "growing body of research clearly demonstrating the relationship between higher educated nurses and patient outcomes," the Tri-Council has affirmed that "a more highly educated nursing profession is no longer a preferred future; it is a necessary future in order to meet the nursing needs of the nation and to deliver effective and safe care."
#2: Your Profession
An MSN empowers you to increase your impact as a nurse to further enhance and elevate the profession of nursing. With advanced knowledge and a graduate degree, you will be in a better position to affect greater change within and beyond your own unit or facility.
For example, with an MSN in Education, you can teach future nurses, helping to shape nursing care and healthcare quality for generations to come. With a Nurse Executive or Informatics MSN, you can improve the quality and effectiveness of more processes as you lead people and organizations to positive and lasting change.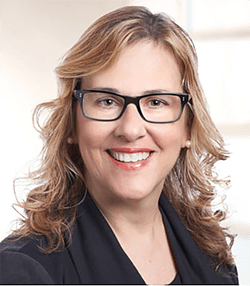 "It is so satisfying to take what I've learned at an organizational level and help other people be successful," said Marky Medeiros, MSN, RNC-OB. Marky helped lead the successful Magnet designation and initial redesignation for Omaha's Methodist Hospital, the first Magnet hospital in Nebraska, which recently received its fourth consecutive Magnet designation.
Now a sought-after workshop facilitator, nationwide consultant for Creative Healthcare Management, and adjunct faculty member for Nebraska Methodist College, Marky is co-author of the new book "Shared Governance That Works," available now and at this fall's Magnet Conference.
#3: Degree Cost and Value
A graduate education is an investment, an expensive one. You should carefully evaluate MSN programs for quality, cost, and value.
To make top-quality advanced degrees more accessible and affordable for greater numbers of nursing professionals, Nebraska Methodist College recently announced a 28 percent reduction in its MSN tuition, bringing the cost down to $565 per credit hour.
"We see the increased affordability of MSN tuition as a win-win for the nursing profession and for our MSN-prepared nurses, as well as the patients, organizations and communities they serve," said Dr. Deb Carlson, president and CEO of Nebraska Methodist College. "Nurses with advanced degrees are in high demand to help meet our nation's ever-increasing need for better and more effective healthcare."
What's the approximate dollar payoff that comes with an MSN? You can count on lots of variation in salary depending upon the job and location, but according to PayScale.com, the average annual U.S. salary is $62,500 for RNs, compared to an average annual salary of $90,000 for those with an MSN, including those in advanced practice nursing roles.
#4: Online Convenience
By the time you're thinking about getting your MSN, you've already got a full life. How can you fit a graduate degree program into your busy schedule?
Consider an online MSN program. You can complete your degree day or night, weekday or weekend, whenever and wherever most convenient around your work and family commitments.
You'll gain 24/7 flexibility, but don't let anyone tell you online graduate programs are easy. Earning your degree will take a lot of time, dedication, and hard work. So be sure to choose a program with courses scheduled in a format that's right for you.
"I used to say I can do anything for 5 weeks," said Anne Boatright, MSN, RN, SANE, FNE. Anne, who is Nebraska's first State Forensic Nursing Coordinator and the mother of two young children, earned her MSN–Nurse Executive degree from Nebraska Methodist College.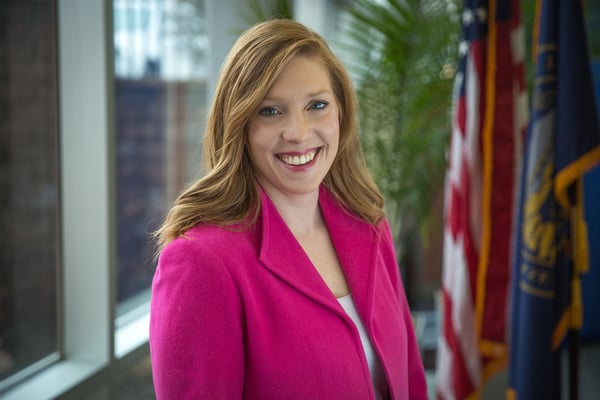 "The unique nature of the online program makes the difference, with 5 weeks of intensive study followed by a week off," said Anne. "Getting my MSN wasn't easy, but every one of the instructors understood we had full-time jobs and families. They supported us, challenged us, and kept us engaged. I'll be forever grateful for that."
#5: Career Advancement
Maybe you're tired of 12-hour shifts, or tired of working nights and weekends. Maybe you want to increase your earning potential. Maybe you want to advance within or beyond your current organization.
An MSN gives you greater opportunities to advance your career.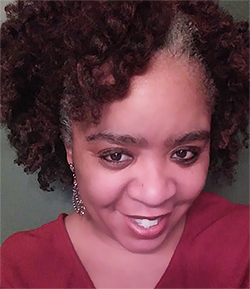 "I still love direct care, and I'm not ready to be off the floor yet," said Monique Summers, who chose nursing as her second career after her children were grown. She recently earned her RN to MSN–Nurse Executive degree at Nebraska Methodist College.
"This program really helped me understand what's going on here on the hospital floor, why policy changes are made, how to raise quality and protect the budget, and how to better help my colleagues," said Monique.
With her new insights and a greater depth of knowledge and experience, Monique says she is well-prepared to take the next step to advance her career: "Now I'm starting the DNP program at Nebraska Methodist College."
#6: Career Options
Nursing remains one of the most respected and high-demand career fields overall. To help you stand out and greatly increase the career options open to you as a nurse, get an advanced degree—especially in an area you're passionate about.
Early in her nursing career, Jae Wright, MSN, BSN, worked in a hospital that did paper charting. Later, when she worked in a hospital with electronic health records, she described the difference as life-changing.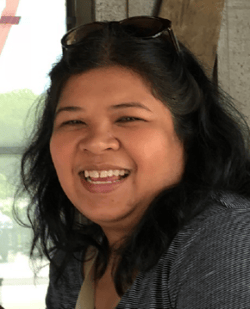 "I immediately embraced computers and loved their impact on nursing," said Jae. When she was ready to seek advanced nursing education, Jae knew an MSN in Nursing Informatics was the right choice for her. She graduated from Nebraska Methodist College's online program earlier this year.
"All of the professors were amazing, very engaging, always going above and beyond," said Jae, who developed an especially close connection with the Informatics program director who hand-delivered Jae's diploma to her in Indiana. "I was so impressed by her as a teacher, and she was so instrumental in my success, that she is a big part of the reason I now know I want to teach."
With her MSN, Jae has the option to teach, she has more opportunities to work in the specialty field she loves, and she may return to school to earn a doctorate.
#7: You
You do so much for your patients, family, and community. Perhaps now is the time to focus on you.
Is it your turn to grow your knowledge? Try new challenges and responsibilities? Lead in a more confident and impactful way? Do you want to teach the next generation of nurses and nurse leaders? Or prepare for the doctorate that will open even more doors and opportunities to you in academics or as advance practice nurse?
Whatever reasons inspire you to return to school, do your research to find the MSN program that's right for you.
Finding the Right School
You can confirm a lot of the basics with an online search. Check out the school's accreditation, MSN format and specialty tracks, program start dates, and tuition cost. Is the GRE required, or are there application fees? Not at Nebraska Methodist College.
Be sure to dig deeper into the school's success in nursing education. Is there also a solid BSN program with a high NCLEX-RN pass rate? Nebraska Methodist College, a private health professions institution established in 1891, has one of the highest board pass rates in the state. In 2017, 97.92 percent of NMC's BSN grads passed the NCLEX-RN as first-time board candidates.
But never choose a school based only on what you can see online.
Call. Email. Get feedback from graduates of the program. Connect with the enrollment counselors, faculty, and staff. Are they experienced, knowledgeable, friendly, and supportive? For this challenging and important journey, look for people who are invested in your success.
Dolores Diaz has never been to Nebraska, yet she listened to a friend's recommendation and chose the MSN-Nurse Executive program at Nebraska Methodist College.
"I just love the people there. We talk as if we've known each other forever, and we've never even met," said Dolores, who admits she'd worried about how hard going back to school would be after so many years in a staff role. She'd also worried about trying an online, out-of-state program.
"I'm in Dallas. They're in Nebraska. Could they really know me and help me? The answer is yes, they do." said Dolores. "I wasn't just another student or a number to the faculty and staff. I've had an entire team of people coaching and supporting me."
For Dolores, the back-to-school timing was challenging but right. She'd been offered a management position and needed more advanced education to be the effective, confident, and compassionate servant leader she wanted to be — and now has become. And she accomplished this while pregnant with her third child, encouraged and supported by her professors to pause the program and focus on family for the baby's arrival.
"I've told my coworkers that when they are ready to go back to school, go to Nebraska Methodist College," said Dolores. "The people there want you to succeed, and they won't let you fail."
If you've been thinking about going back to school, now is a great time to get your MSN!