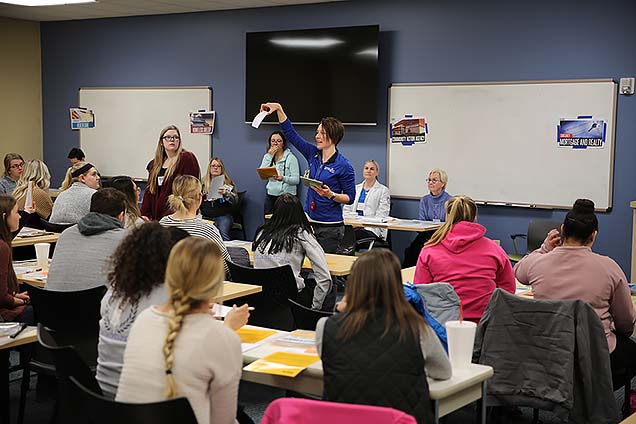 NMC guest blogger and assistant nursing professor Kiley Petersmith, MSN, RN, describes an action-packed, thought-provoking classroom experience that helped make poverty real for students in the Community-Based Care Across the Lifespan course.
Poverty impacts more than 40 million people in the United States, including thousands of people right here in our own local communities.
For those fortunate enough never to have been poor, poverty may seem like a simple concept: a shortage of dollars. The reality is more complicated with far-reaching implications, especially for future healthcare professionals.
"Everyone deserves equal, quality healthcare and opportunities," said an NMC nursing student after participating in the Poverty Simulation.
"I will help those in poverty," another student said. "I will make a difference one day."

Read More