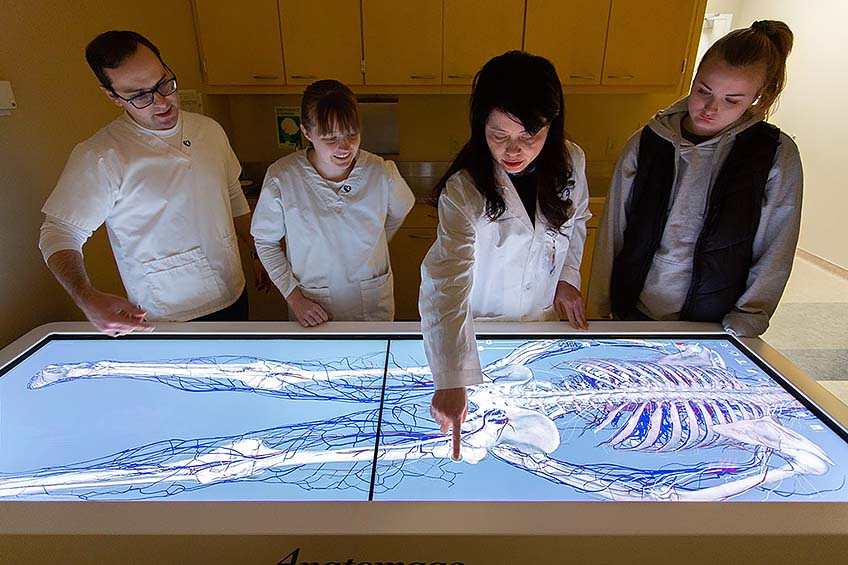 NMC Professor Wins National Award for Innovative Use of Technology
"It was definitely crazy the first time Dr. Feng showed us this table. I'd never seen anything like it!"
Abbie Carlson, a first-year nursing student at Nebraska Methodist College, said she remains awed and amazed by NMC's new, high-tech 3D anatomy table and visualization software.
"There's so much detail!" Abbie said. "We're looking inside the human body to see and study each system—skeletal, muscular, cardiovascular, neurological, everything."
Manufactured by Anatomage, this is the world's first virtual dissection table, an interactive technology that is putting fully segmented, real human anatomy at the fingertips of NMC's nursing and allied health students.
From left in feature photo above: Nathan Johnson, Hannah Snow, Dr. Sophie Feng, and Abbie Carlson.
Read More