"Can you go into a room and brighten somebody's day?"
That's the first question LaToya Sharp, a registered respiratory therapist, asks when someone wants to know what it takes to make it in this career field.
"Helping someone with breathing problems to feel better, laugh, share, or just smile makes me feel like I've kicked the winning field goal for my team," LaToya says. "You must be sensitive to the individual person's experience and truly care. That's when you know the respiratory field is for you."
Experts say there are at least six key qualities required to be a good respiratory therapist. Do you have what it takes?
In 2019, U.S. News ranked respiratory therapist #19 in their list of Best Healthcare Jobs and #26 on their list of 100 Best Jobs.
It's a field LaToya never considered until her son, Tadrean, was born prematurely with multiple health issues, including the need for respiratory therapy.
With no previous healthcare experience, LaToya changed careers and went back to school in her thirties. She graduated from Nebraska Methodist College with an Associate of Science in Respiratory Care in 2018.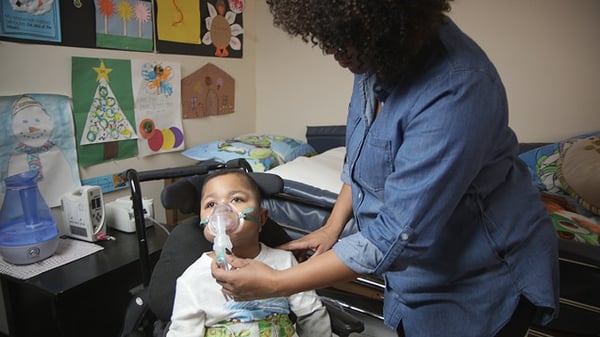 "I did this not just for me, but for my son and others like him," LaToya says.
The demand for respiratory therapists continues to skyrocket. Employment is expected to grow by 23 percent between 2016 and 2026, much faster than the average for all occupations, according the Bureau of Labor Statistics (BLS). This means the nation needs more than 30,000 more respiratory therapists in the next 7 years.
Are you a good fit for this career?
The BLS Occupational Outlook Handbook lists six important qualities for respiratory therapists:
1. Compassion
Respiratory therapists should be able to provide emotional support to patients undergoing treatment and be sympathetic to their needs, regardless of health status. This quality has been exceptionally important due to the front line position respiratory therapists fill due to the COVID-19 pandemic.
2. Detail-Oriented
Respiratory therapists must be detail-oriented to ensure that patients are receiving the appropriate treatments and medications in a timely manner. They must also monitor and record various pieces of information related to patient care.
3. Interpersonal Skills
Respiratory therapists interact with patients and their families. They often work as part of a team and must be able to follow instructions from a supervising physician.
4. Patience
Respiratory therapists may work for long periods with patients who need special attention. Progress may be very slow, but even the smallest improvement can have a big impact on quality of life.
5. Problem-Solving Skills
Respiratory therapists need strong problem-solving skills. They must evaluate patients' symptoms, consult with other healthcare professionals, and recommend and administer the appropriate respiratory treatments.
6. Science and Math Skills
Respiratory therapists must understand anatomy, physiology, and other sciences and be able to calculate the right dose of a patient's medicine.
LaToya knows she was meant to become a respiratory therapist.
"It makes me happy to help people get through each day without struggling to breathe," LaToya said. "I teach them their lives are not over because of a respiratory condition."
Today, LaToya works with many of the same respiratory therapists who have cared for her son, including the one who inspired her career change.
While she works full-time as a respiratory therapist, LaToya is also enrolled in a bachelor's degree completion program at Nebraska Methodist College.
"I felt guided to be at NMC from the first, and now I've returned to get my bachelor's," LaToya said. "After the foundation I've gotten and the kindness I've experienced here, I could never have chosen anywhere else."
Every choice LaToya has made—for her son's care, her new career, and her advanced education—was made to have the greatest possible positive impact in the lives of others.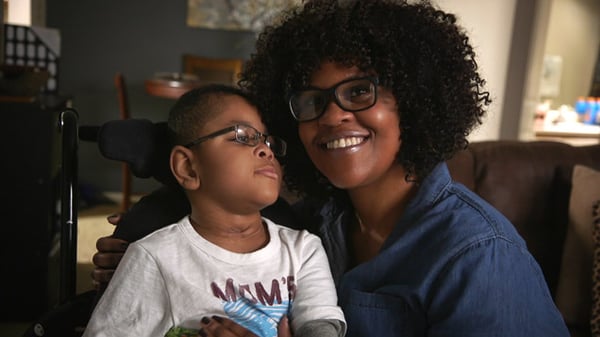 "It's the passion that keeps you engaged and makes you want to do this work," LaToya explains. "Respiratory therapy isn't just a job, it's a part of your life."
---
Although NMC is known for its nursing programs, respiratory care is one of several allied health programs at NMC that has a strong job market, rewarding job responsibilities, and excellent benefits and pay.
Nebraska Methodist College (NMC) is fully accredited by the Higher Learning Commission. The NMC Respiratory Care Program, CoARC Program ID 200368, Omaha, Nebraska, Associate of Science in Respiratory Care, is accredited by the Commission on Accreditation for Respiratory Care (CoARC) for Entry into Respiratory Care Professional Practice, www.coarc.com. NMC is applying for CoARC accreditation of the Bachelor of Science in Respiratory Therapy (BSRT) degree program and was granted Approval of Intent 510010 by CoARC, effective Nov. 9, 2018.