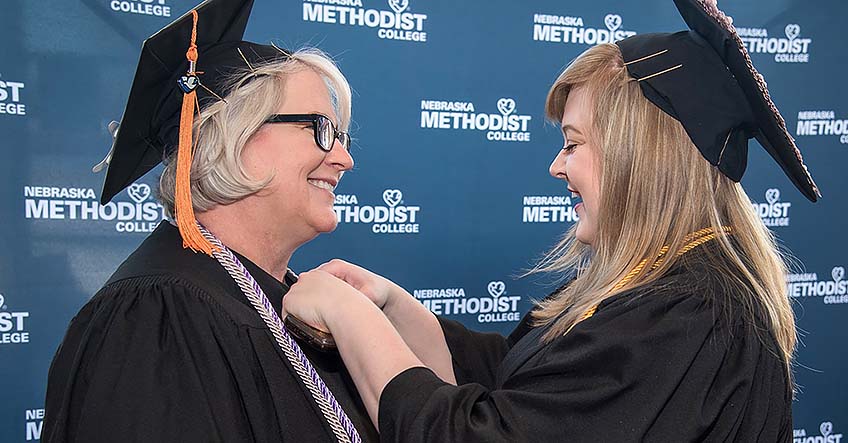 Lisa Kessler and her daughter, Cassandra, have a lot more in common than most moms and daughters.
In addition to sharing DNA, the same household, strong competitive spirit, and commitment to community service, they've devoted more than 7 years to the pursuit of nursing degrees—including the last 3½ years as classmates in Nebraska Methodist College's nursing program.
Both earned Bachelor of Science in Nursing degrees at fall commencement on December 14, and both will join the nursing staff at Methodist Hospital.
Both say they felt called to make a difference.
Read More