Raising awareness about heart conditions has always been part of Jaime Waddingham's life. As a paramedic, Waddingham was a first responder who to treated many patients dealing with heart problems. As an American Heart Association instructor, she taught others how to provide lifesaving aid to victims experiencing a variety of issues, including heart conditions. However, when Waddingham's daughter, Landry, was born, heart conditions became a much more personal subject.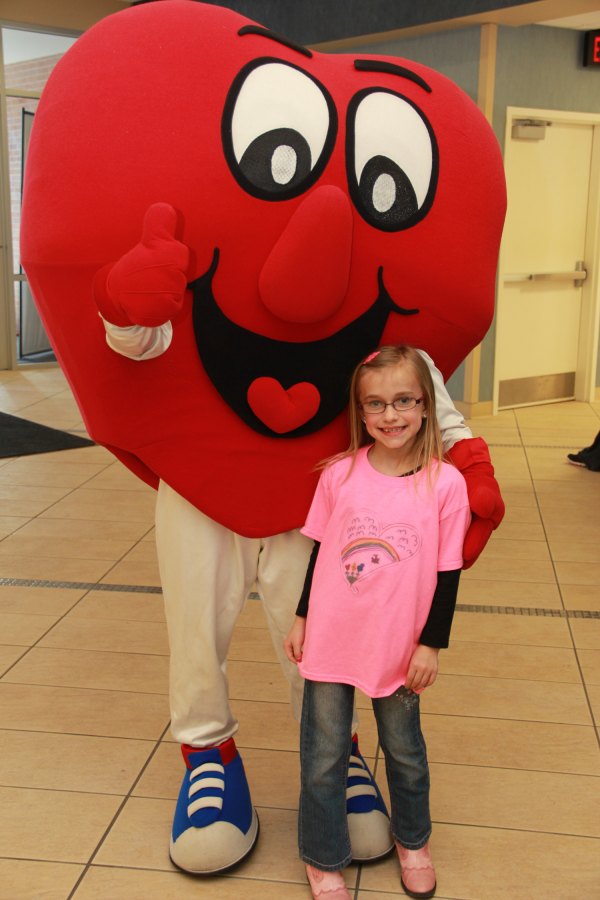 When Landry was born, she was diagnosed with a congenital heart defect called ventricular septal defect, a hole in the wall between the ventricles of her heart. At just 9 months old, she had her first open heart surgery. Two months later, she had another surgery for a rare abdominal defect called situs inversus.
"I have always been passionate about the awareness of all types of heart issues," Waddingham said. "However, with her defect, I have become even more passionate about awareness, especially for congenital heart defects."
Today, Waddingham continues to teach about heart conditions and lifesaving as the ACLS/PALS instructor in Nebraska Methodist College's Professional Development program. Together, she and Landry, now 7, team up to tell others about congenital heart defects and to inspire them not to be afraid of living life to the fullest despite a heart condition.
"Landry is such a strong, happy, sweet little girl. You would never guess anything is or has ever been wrong with her," Waddingham said. "She embraces it and doesn't let it slow her down."
Together, they sell pins created by Landry as well as paper hearts to raise awareness for heart conditions and money for the American Heart Association. They also encourage people to participate in the American Heart Association's Heart Walk, to be held May 10 at Miller's Landing in Omaha.
Waddingham said seeing what Landry and so many other children have gone through makes her even more passionate about raising awareness of the need for more research about the conditions. While Landry lives a relatively normal day-to-day life, she sees a cardiologist each year for a checkup on her heart. At some point, Landry may have to undergo another heart surgery to finish patching the hole in her heart, and she may also need pacemaker. Waddingham hopes that future advancements will improve treatment for her daughter as well as other patients with heart defects.
"In light of American Heart Month, I just want people to be aware that there are a lot of people affected by both congenital heart defects and heart disease," Waddingham said. "Heart problems really do not discriminate, and too many people are affected by them."
Waddingham said evidence shows that research for congenital heart defects is underfunded.
According to the Children's Heart Foundation, twice as many children die of congenital heart defects than all types of pediatric cancer combined; however, funding for pediatric cancer is five times greater than that for congenital heart defects.
Jaime and Landry have formed a team to walk at the American Heart Association Heart Walk on May 10. If you'd like to join their team, you can register below.