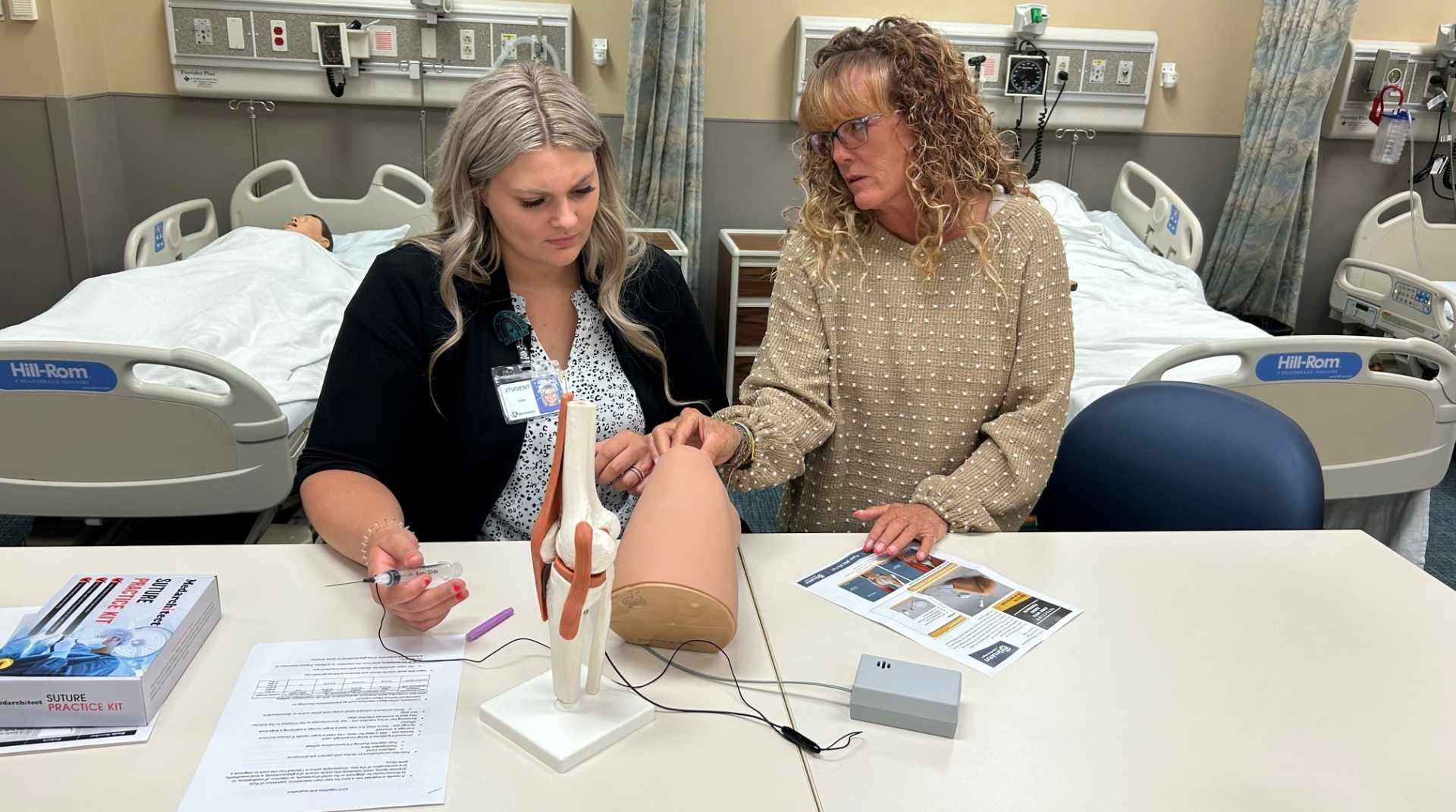 There are more career opportunities for nurses than ever before.
For nurses who want to become experts in a specific area while engaging in research, mentoring staff nurses and taking on leadership roles, becoming a clinical nurse specialist (CNS) might be the right path.
The CNS role has been in existence for over 65 years with nearly 90,000 clinical nurse specialists currently practicing in the United States.
It's a multifaceted role that allows you to have a rewarding career that is making a positive impact on individual patients and the healthcare industry.
Understanding the Clinical Nurse Specialist (CNS) Role
A clinical nurse specialist is an advanced practice registered nurse (APRN) with specialized education and training in a specific area of nursing practice.
Here's what you can expect when you work as a CNS:
Clinical Nurse Specialists are Experts in Clinical Practice
Clinical nurse specialists are experts in their chosen field. They provide direct patient care and are highly skilled in assessing, diagnosing and managing complex health conditions.
Provide Education and Training to Patients and Nurses as a CNS
Clinical nurse specialists often take on an educational role, for both patients and fellow healthcare professionals. They may develop and implement educational programs, mentor staff nurses and contribute to the advancement of nursing knowledge and practice.
Conduct Research to Improve Patient Outcomes as a CNS
Many clinical nurse specialists engage in research activities to improve patient outcomes and advance the field of nursing. They may conduct studies, collect and analyze data, and implement evidence-based practices.
Clinical Nurse Specialists Act as Consultants to Other Healthcare Providers
Clinical nurse specialists are often consulted by other healthcare providers for their specialized expertise. They assist in complex patient cases, offer guidance on treatment plans and collaborate with the healthcare team to achieve optimal outcomes.
Be an Advocate and Leader as a Clinical Nurse Specialist
Clinical nurse specialists often assume leadership roles within healthcare organizations. They advocate for policy changes, legislative efforts at the state, local and national levels, help lead quality improvement initiatives for the unit or system levels, and they provide implementation of best practices to enhance patient care.
Benefits of Being a Clinical Nurse Specialist
If you're a bachelor's- or master's-prepared nurse and you're trying to decide where to take your career next, you might consider getting your Doctor of Nursing Practice to become a clinical nurse specialist. There are many benefits of being a CNS...
1. You'll have Expertise and Impact as a CNS
Clinical nurse specialists are experts in their chosen clinical area, such as oncology, critical care, pediatrics or psychiatric nursing. They make a significant impact on patient care and play a crucial role in improving healthcare outcomes and quality.
2. As a CNS, You'll Advance Your Nursing Practice
CNSs enjoy a high level of autonomy and responsibility in their practice. They can diagnose, treat and manage patients' health conditions.
Playing such a significant role in patients' lives can be professionally rewarding.
All CNSs can obtain an National Provider Identifier (NPI) number nationally.
3. You'll Provide Educational Opportunities to Other Healthcare Professionals
CNSs often engage in teaching and mentorship, which allows them to contribute to the growth and development of the nursing profession.
4. You Can Shape Healthcare Through Research
For those interested in research and evidence-based practice, CNS roles offer opportunities to conduct research and drive innovation in healthcare.
5. You Will Have Leadership Potential as a CNS
CNSs can assume leadership positions in healthcare organizations, influencing policies, procedures and quality improvement initiatives.
Read more: Four Reasons Why More Nurses are Earning a DNP
What is the Salary Potential for Clinical Nurse Specialists?
The clinical nurse specialist salary varies based on geographic location, healthcare setting, years of experience, certifications and more.
The average CNS salary in Omaha, Neb. was $90,450 in August 2023, but the salary range is typically between $81,460 and $100,480, according to salary.com.

The CNS Career Path: From Education to Certification
When choosing a clinical nurse specialist program, you'll want to consider how long the program will take to complete, the level of support you'll have from faculty and the specialty certification areas offered.
At NMC, you can earn your doctor of nursing practice degree in 36 months as a full-time student and in four to five years as a part-time student.
The clinical nurse specialist program at NMC prepares students with a certification in adult gerontology. Graduates are uniquely qualified to help people in the post-adolescent stages of life.
"The adult gerontology clinical nurse specialist option prepares you to become an evidence-based and theory-guided advanced practice nurse, capable of facilitating quality systemic and patient care," said Dr. Gina Crudden, assistant professor at NMC. "Successful graduates will become expert clinicians, able to work in a variety of practice settings to provide community, acute, critical and end-of-life care."
The BSN to DNP program requires a nurse to complete a total of 75 credit hours. Of those, 57 credit hours can be obtained via synchronous and asynchronous online learning and 18 credit hours (1,080 contact hours) are devoted to clinical practice. Clinical practice requirements are completed in a preceptor experience.
"The DNP degree emphasizes a commitment to population health awareness and care improvement, with graduates able to lead teams of healthcare professionals, practice collaboratively and apply advanced concepts in a variety of healthcare settings," Crudden said.
Read more: Why You Should Choose NMC for Your DNP

Navigating Clinical Nurse Specialist Programs
The DNP program at NMC is 100% online. Faculty understand the needs of students who are working full-time and taking classes online, which is why they provide the guidance and support that students need.
"The instructors were phenomenal. When I needed help, I was able to reach out for guidance. The instructors also understood that life happens and they were able to adjust timelines if needed," said Chris Vejnovich, a graduate of the DNP Adult Gerontology Clinical Nurse Specialist program at NMC.
Vejnovich chose NMC because of the option to complete the DNP in three to five years.
"I was a single mom at the time and needed the flexibility and the ability to work full-time through the program," she said. "I now have the knowledge and ability to make changes in my professional practice as well as nursing practice at a systems level. Pursuing my DNP is one of the best decisions I have made for my career."
No matter what stage of life or career, faculty work to make sure students have success in the program.
Shelley Hultman, a graduate of the DNP Adult Gerontology Clinical Nurse Specialist program at NMC, received her associate degree in nursing in 2001 and Bachelor of Science in Nursing from NMC in 2012.
"I knew I wanted to get my doctorate, but still wanted to be a resource to staff. CNS was the best option for me. I had some patient care while still being a resource and educator to my co-workers," she said.
"My DNP has led me to the most satisfied that I have ever been in my career. It has given me the skills, knowledge and resources to make a significant difference in the units where I work."
Taking the Next Step to Become a Clinical Nurse Specialist
Ready to elevate your nursing career? Dive deeper into the world of a clinical nurse specialist and unlock unparalleled opportunities.
Learn more about Nebraska Methodist College's Doctor of Nursing Practice program, and let's embark on this transformative journey together!