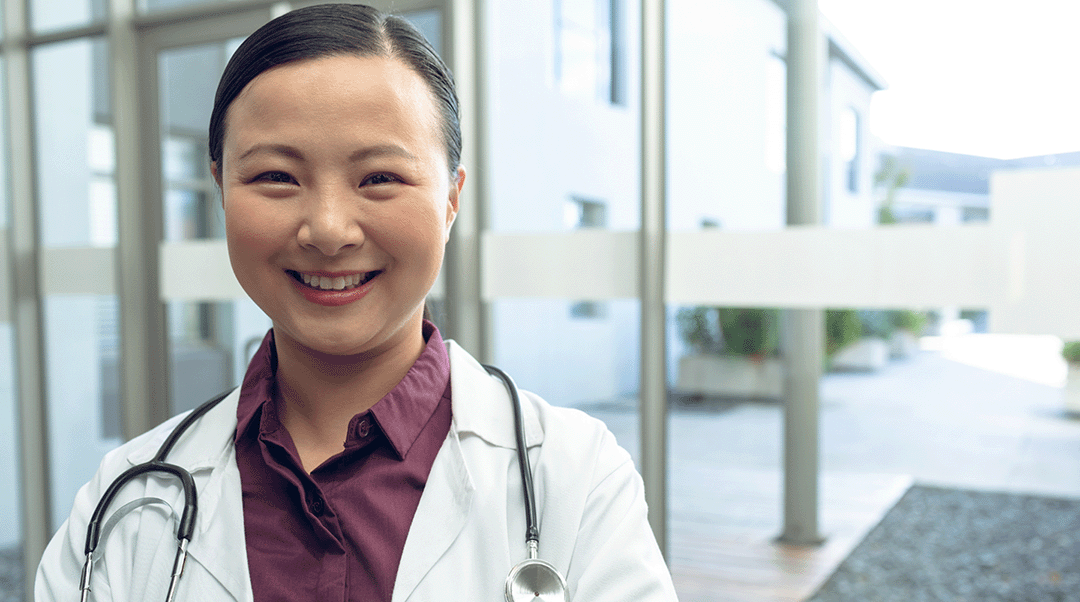 Getting your Doctor of Nursing Practice degree at Nebraska Methodist College allows you to get a high-quality education from skilled faculty while balancing work and your personal life.
"NMC's DNP program should be your first choice because we have expert faculty who care about you as a person and student, and encourage communication and community while you are in the program," said Tara Whitmire, BSN-DNP Director. "Our program prepares you to be an autonomous advanced practice nurse."
A Doctor of Nursing Practice allows you to study advanced nursing practices and build leadership skills. You can choose whether to become a family nurse practitioner, an adult gerontology clinical nurse specialist, work in public health policy or earn your terminal degree.
NMC's nursing doctorate program offers five tracks:
Here are 10 reasons why you should make NMC your first choice for your DNP:
1. Expert Faculty
Faculty at NMC have broad experiences in advanced clinical practice, leadership and education.
Many faculty are practicing clinicians bringing current knowledge and experiences to their classes.
Providing direct care to patients during the pandemic has given faculty a unique perspective that has allowed them to provide personalized support to students who are working in healthcare.
2. Personal Support from Faculty
Students who attend NMC say the level of care and support they've received while still being held to high academic standards is unparalleled.
Small class sizes allow a more personalized and supportive experience for students getting their nursing doctorate. The overall faculty-to-student ratio is 14:1.
The faculty-to-student ratio for DNP students' doctoral scholarly project is one faculty member for every four to five students. The same faculty member works with the student throughout the 13 months of the project, from concept to dissemination.
3. Full- or Part-Time Plans of Study
NMC understands that most DNP students must balance full-time work and personal responsibilities with their studies.
Students can choose full- and part-time plans of study to best fit their lives.
A full-time student in the DNP program can graduate in 36 months. A part-time student can graduate in four to five years.
4. The Flexibility of Online Classes
NMC's DNP programs are 100% online. You can get a professional education on a convenient schedule, which will allow you to balance school with your full-time job.
The online format allows students to complete a large portion of the classwork on their schedule.
"NMC's online program was easy to follow with clear expectations, clear learning objectives and clear due dates, which made balancing work and home life easier," said Kimberly Sullivan, a DNP graduate.
Synchronous virtual meetings are scheduled throughout the semester during late afternoons and/or evenings.
5. Scholarly Translational Research Project
DNP students complete a doctoral scholarly project, which allows them to become effective change agents by translating research into a practice setting.
The doctoral scholarly project allows students to identify a gap or problem in practice, review resources, research best practices related to the issue, implement evidence-based change to address the issue and evaluate the effectiveness of the change.
Students disseminate the project through a formal presentation or publication.
6. Access to Methodist Health System (MHS)
NMC is proud to be affiliated with Methodist Health System hospitals and clinics.
Students who live in the Omaha area have access to NMHS for required clinical hours.
This relationship also means that our students have a direct pathway to potential job placement after graduation.
7. Local Clinical Experiences
DNP students must complete 540-1,080 contact hours of clinical practice.
Clinical practice requirements are completed in a preceptor experience in or near where students live or work.
8. Evidence-based Holistic Curriculum
The nursing doctorate program curriculum integrates scientific knowledge, nursing practice and concepts from a holistic perspective.
"Our curriculum is holistic, which means we train our nursing students to take care of the person's mind, body and spirit. Compassion is embedded in that philosophy," said Dr. Susie Ward, NMC dean of nursing.
9. Focus on Heart Set
Compassion and kindness are embedded in NMC's culture.
Heart set is the ability to extend compassion, empathy and kindness to others. NMC knows that what sets exceptional healthcare providers apart is their understanding that we're all interconnected and that everyone deserves to receive the best care possible.
Heart set will allow you to provide quality care and address barriers that prevent equity in healthcare.
10. Eligibility for Financial Assistance
At NMC, students receive more than $19 million in financial aid each year.
"Graduate school can be affordable, but the funding could look different than it did for your undergraduate degree," said Penny James, director of financial aid. "Research your options and consider your time and effort to be an investment in your future."
Assistance for a nursing doctorate can come from various sources, including NMC, the Methodist Hospital Foundation, federal and state governments, private foundations, employers and more.
Students who work at Methodist Health System and attend NMC can utilize the Tuition Assistance Program. The program provides up to $3,500 a year for employees who have worked at least six months at a minimum of 16 hours per week before the beginning of the semester.
How to Apply to Get Your DNP
You can find the online application for your desired program on the nursing doctorate program page.
After submitting your application, complete a written statement, fill out a program/career awareness questionnaire and submit your resume. Your official college transcripts can be sent to admissions@methodistcollege.edu. You'll also schedule an interview with NMC faculty.
Visit the program webpage to review specific application requirements for your program of interest.
You can explore graduate school financial aid opportunities such as employer tuition assistance, scholarships, work study and loans.