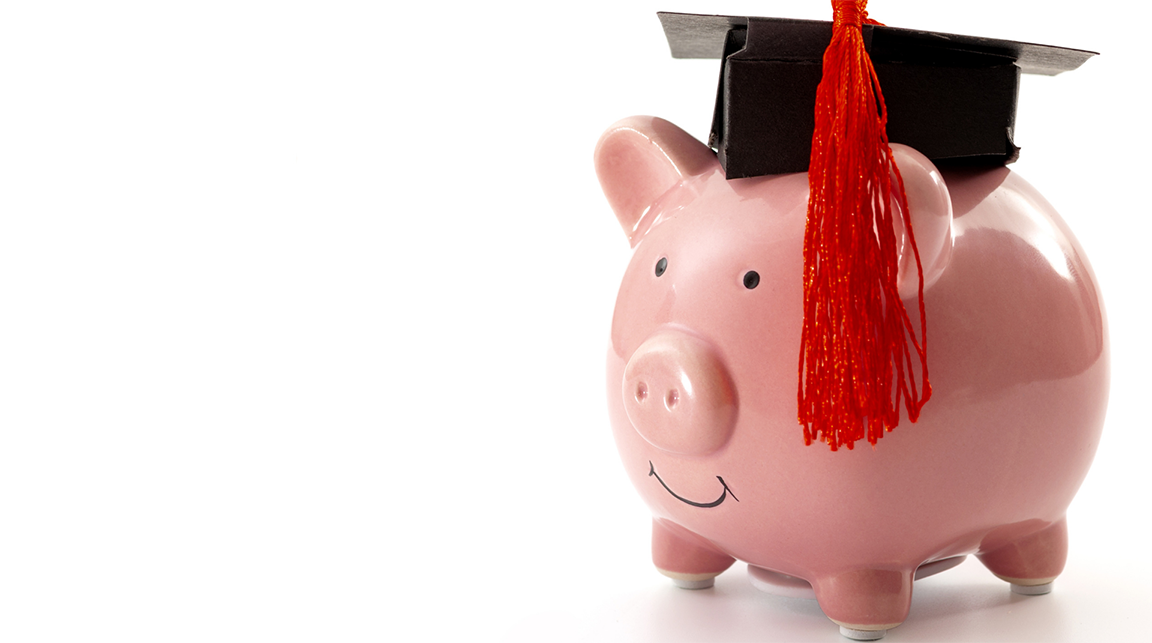 When you go to graduate school, you can become a leader in your field. But figuring out how you're going to pay for grad school may seem overwhelming.
At Nebraska Methodist College (NMC), students receive more than $19 million in financial aid each year. In the 2020-2021 academic year, about 75% of the student body received some form of support.
"Graduate school can be affordable, but the funding could look different than it did for your undergraduate degree," said Penny James, Nebraska Methodist College director of financial aid. "Research your options and consider your time and effort to be an investment in your future."
Assistance for graduate school can come from various sources, including NMC, the Methodist Hospital Foundation, federal and state governments, private foundations, employers and more.
Paying for graduate school doesn't have to hold you back from pursuing your career goals.
Understanding College Financial Aid
When you receive scholarships, grants or tuition assistance, you're receiving free aid and repayment isn't required. Loans, whether borrowed from the government or private entities, must be repaid with interest after graduation.
The U.S. Department of Education provides funding and serves as a lender for Federal Direct Loans. Students must be enrolled at least half-time during the period of the loan. All loans require completion of the Free Application for Federal Student Aid (FAFSA).
Federal loans offer flexibility with repayment including income-driven repayment plans, Public Service Loan Forgiveness, economic hardship deferment and unemployment deferment.
Private education loans are based on the borrower's credit, have stringent credit requirements and typically have higher interest rates than federal education loans. Many borrowers can qualify for a better rate by providing a credit-worthy cosigner. Private loans can't be combined with federal loans for consolidation after graduation. However, some lenders allow refinancing to receive a lower interest rate.
Students are encouraged to apply for all scholarships, grants and federal loans they're eligible for before considering a private education loan.
How to Get Financial Aid for Grad School
There are many options for financial aid as a graduate student. To apply for financial aid at NMC, you must be admitted to an eligible degree program first.
New students may qualify for certain scholarships at the time of admission with no separate application required. Other scholarships are competitive and require an application.
Employer Tuition Assistance
Methodist Health System (MHS) offers the

Tuition Assistance Program

if you attend NMC. You'll receive up to $3,500 a year in tuition assistance if you've worked for MHS for at least six months at a minimum of 16 hours per week prior to the beginning of the semester.
Work Study
The

Federal Work Study

(FWS) program provides part-time jobs for graduate students with financial need, allowing you to work to earn money for educational expenses.
Doctoral students can apply for a select number of graduate assistantships working one-on-one with faculty completing projects that benefit the college community. Graduate assistants work 150 hours per semester in return for six credits of tuition forgiven each semester.
NMC Legacy Grant - This scholarship is for students who graduated from another NMC program and are continuing into a graduate program.
Ruth Freed Leadership Scholarship - This $9,000 scholarship is for students who are employees at MHS and seeking a master's or doctorate degree.
Carolyn Scott "Spirit of Excellence" Scholarship - This $8,000 scholarship is for students who are employees at MHS and seeking a master's or doctorate degree.
Employee Development Grant - The Employee Development Grant provides up to $1,600 per academic year for eligible Methodist Health System employees enrolled in a degree program at NMC.
Academy Programs - The MHS Academy Program provides tuition coverage for Methodist Health System employees enrolled in master's degree programs for nurse educators, nurse executives and nursing informatics.
External Scholarships - There are many scholarships available for graduate students studying healthcare professions. You may want to explore these opportunities through your employer, your parent's or spouse's employer, your church, local civic organizations and area foundations.
Loans
Nurse Faculty Loans (NFLP)

- Nurse Faculty Loans are available to students enrolled in an advanced education nursing program who are committed to becoming nurse faculty upon graduation. Loans are provided to assist with education expenses, and in exchange for full-time post-graduation employment as nurse faculty, the program authorizes the cancellation of up to 85% of the loan.

Federal Direct Loans

- Unsubsidized and Graduate PLUS Loans are available to eligible students enrolled at least half-time in a graduate degree program. Financial need is not required, but credit is a qualifying factor for the Grad PLUS loan.

Private Education Loans

- Private education loans allow students to borrow funds in their name, without any government guarantee.
For more information, contact a financial aid advisor.
How to Apply to Grad School
Follow these steps to apply for graduate school at NMC:
The list above may not include additional requirements necessary for your intended academic program. Visit the program webpage to review specific application requirements for your program of interest.
If you have questions, reach out to an admissions coordinator at (402) 354-7200 or admissions@methodistcollege.edu.