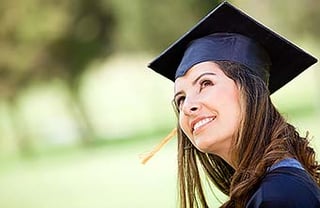 They say that you're never done learning, and those words were never truer than for individuals in the allied health industry. If you're a student in the nursing or healthcare fields, you may already be thinking about what the future holds, and for many people, that means seeking out an advanced degree.
Today, we'll look at some of the things you'll want to think about if you intend to pursue your education beyond an Associate or Bachelor's degree in healthcare. By plotting your potential future early, you may have an easier time focusing your career precisely where you want it to lead.
The PreReq Express
Remember that you can (and should) take classes that you know will help you gain entry into a next-level degree if you decide to go that route. Rather than try to pad your schedule each semester with classes like "Jon Snow: Dead or Not Dead?" or "The Art of Snapchatting," it might not hurt to take another Biology or Kinesiology or Anatomy course.
Hint: if the course ends in "ics," "omy" or "ology," there's a good chance it will be looked upon highly when it comes time to apply for a Master's level program.
Keep Up With Trends
For some fields, an Associate degree is still the preferred point of entry for incoming professionals. That's precisely why you'll find so many allied health associate degrees at Nebraska Methodist College. There's a huge need for people capable of fulfilling the duties of physical therapy assistants, sonographers, surgical technologists and more.
However, every student must remember that the landscape could change dramatically just a few years down the road. With so many advancements in technology and procedures, it should come as no surprise that professional allied health organizations continue to adjust their educational expectations to reflect modern benchmarks.
What that means for you is you'll need to carefully evaluate whether or not an associate degree is the end or the beginning of your educational journey. NMC even has some programs where you can actually dual enroll in both an Associate and Bachelor's program, allowing you to finish up your Associate and head right into a Bachelor's without pause.
You CAN Go Home Again
The anticipation of these shifts within different industries has caused NMC to offer multiple Bachelor's degree completion options for persons who previously attained their Associate degrees.
The first such degree is Imaging Sciences, which is the logical progression from an associate degree in Radiologic Technology. This path is great because it offers the opportunity to specialize in CT or MRI, dramatically expanding your potential career options.
The Respiratory care degree completion option is a fantastic choice for respiratory therapists who want to focus more on the preventive aspect of care. This type of treatment has grown more and more in demand with changes to healthcare law.
We also offer sonographers the chance to complete their Bachelor's degree in Women's Medical Imaging. This allows the individual to specialize in the advanced diagnostic procedures that are unique to women's health.
As you can see, the opportunity for educational advancement is substantial in the healthcare world.
Practice Makes Perfect
Nursing is one area where we encourage students NOT to immediately pursue their Master's degree upon graduation from the Bachelor of Science in Nursing program. The reason is simple: it's important that you go out and attain at least a couple years of experience prior to pursuing your Master's-level nursing education.
It's within your occupation, interacting with patients on a regular basis, that you'll develop the skills necessary to pursue your Master of Science in Nursing degree with the utmost confidence. Such clinical experience is the ultimate preparation for your advanced career.
Once you do come back to obtain your degree, you'll find that numerous options await you. NMC offers Master's level degrees with Nursing Informatics, Nurse Educator and Nurse Executive tracks, depending on your preference.
It's also possible for you to transition immediately into a Doctor of Nursing Practice program. Nebraska Methodist College can accommodate nurses with BSN, APRN or MSN credentials. Embarking on a DNP-level program is a surefire way to reach the top of your field.
Looking To The Future
Are you a high school student already looking ahead to what happens post-graduation? Then download our College Selection Timeline, which will highlight precisely what you need to do to stay on track to get into college. After all, you'll need to choose a first degree before you can start thinking about a second one, and that's where this comes in handy.