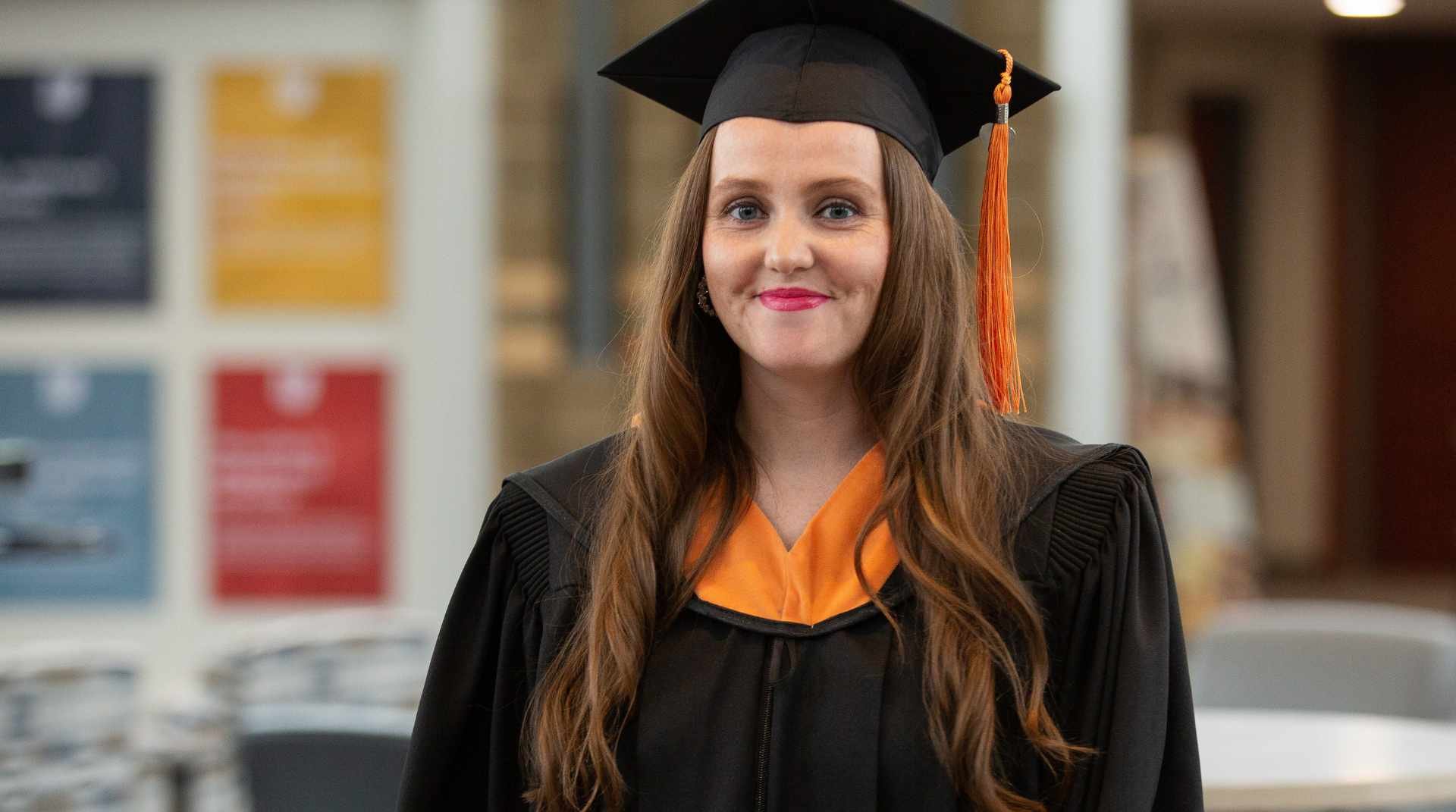 If you're thinking about starting graduate school, you might be wondering how you can succeed as an online learner.
Graduate students experience unique challenges with online learning and time management as they balance working with coursework.
Nebraska Methodist College (NMC) understands that one of the keys to online learning success is having support. Which is why students receive personalized guidance from the time they begin the admissions process until they reach graduation.
That support, along with having clear priorities, improving time management skills and developing online learning strategies will make graduate school less stressful.
The following tips for online graduate students will help you succeed as you pursue your advanced degree.
The Unique Challenges of Online Learning for Graduate Students
As a graduate student, you'll most likely have to balance work, family responsibilities, a social life and more with your online classes.
"A challenge students face when learning online is scheduling time each day to do their course work. Students may be working full or part time, have a family, have kid's activities and life responsibilities, so setting aside time each day to learn can be a challenge," said Tara Whitmire, director of the BSN-DNP program at NMC.
"It can be easy to say, 'l'll do it tomorrow,' and then your coursework keeps getting pushed off. Learning in an online environment requires discipline. Students have to prioritize tasks each day in order to keep all aspects of their life in balance."
Sara Fry, a graduate of the Master of Science in Nursing program, said making a commitment to the program and the coursework required time management and support from others.
"A commitment to this program required significant time management strategies and focus. I worked full time through the entire program and have a very supportive family to help with home and child activities," Fry said. "The online program provided the flexibility I needed to keep the rest of my life running. The courses are easily accessed and Methodist IT support was very responsive and helpful for any issues."
Read more: Successfully Working Full-Time and Going to School
Essential Steps to Succeed in Online Learning
Effective Time Management
Developing effective time management skills will help you balance your coursework with your other responsibilities.
"In learning from previous students, those who map out their semester either on a paper calendar or an electronic calendar seem to do better in managing their time," Whitmire said. "Sometimes this requires multiple calendars for each facet of their life. Those who take the time to evaluate their obligations and priorities and can say no to some things will do better in working effectively and efficiently when it comes to learning."
Dr. Lindsay Northam, a graduate of the Master of Business Administration in Healthcare, balanced work as a physician by scheduling coursework.
"Time management was key. By organizing a weekly schedule to pace myself I was able to stay on task for each set of assignments," Northam said.
Utilizing Online Resources Effectively
There are many online resources that can make graduate classes easier.
NMC's Center for Research, Education and Teaching Excellence (CREATE!) provides students with help navigating Brightspace, the online learning platform used by the College.
"Many instructors would post the entire semester task list on Brightspace ahead of time, including deadlines for various assignments, allowing students to work at a pace that fit their schedule. In addition, many of the assignments were application based - allowing us to tie in course concepts with the experiences we have in our communities and workplaces, making the content relevant and relatable," said Vanessa Humphreys, who received her Education and Leadership in Healthcare Doctorate.
Students can also schedule a virtual meeting with NMC's librarian for assistance researching a topic, writing in APA style and more.
Other online resources for graduate students studying healthcare include:
Google Scholar
RefSeek
Science.gov
PubMed
Grammarly
Freedom, Serene or another focus app
Papership
Microsoft Teams
Dropbox or Google Drive
Creating a Conducive Learning Environment
When you start graduate school, you may want to create a dedicated study space in your home to eliminate distractions and keep your study tools organized.
If you have too many distractions at home, consider doing coursework at a local public library, co-working space or coffee shop.
"Everyone has different life situations and my life situation did not allow me to start on homework until after 8:30 p.m. every night. It took me a month or so to adjust, but I did so just fine. There were also times I stayed late after work to get some time in to study or even a few times on the weekend days where my husband or in-laws would take the kids," said Jennifer Speth, a Master of Science in Nursing graduate.
Staying Engaged and Participating Actively
As an online learner, you don't get the same level of connection that students taking in-person classes get.
But in many of your online classes, you'll have opportunities to discuss topics with your classmates through discussion forums or complete group assignments.
"It's important to actively participate in online discussion forums and in group work because this is how a community is formed. Learning in an asynchronous classroom is much different than in an on-ground in-person class. The online discussion becomes the conversation between students and helps foster new ways of thinking and brings different perspectives to the discussion," said Whitmire.
"Simply giving a response isn't always enough. Continuing the conversation by asking thoughtful questions is helpful to engage the other learners in the course and further the discussion."
Balancing Work, Life and Online Graduate Studies
Maintaining a healthy work-life-study balance will prevent you from feeling overwhelmed and burned out.
Remember that you most likely won't feel perfectly balanced in all areas of your life during grad school. You may have to say no to things you did before starting classes. There might be times when your coursework takes more time, such as when you're completing your doctoral scholarly project.
"Balance of all priorities is critical in being successful in an online program. In terms of balance, navigating an online program focused on maintaining organization and time management. Most notably, the ability to manage life during graduate studies relied heavily on being realistic, assertive, self-disciplined, as well as celebrating the small milestones to achieve the ultimate goal," said Kelli Gunn, a Doctor of Nursing Practice graduate.
Practicing self-care will help you have the mental, emotional and physical energy to juggle your work, school and life.
Leveraging Support Systems
Having a support system will help you excel in your online courses.
Consider reaching out to other students in your class if you need study partners. Faculty can also provide support if you're struggling with course content or if you need guidance on assignments.
"The faculty and staff were extremely supportive throughout the program. This support was appreciated since it had been decades from my last degree and I was a little apprehensive," said Mark Pemberton, a Master of Business Administration in Healthcare graduate.
Take the Next Step to Begin Graduate School
You can go to graduate school and be successful.
Managing your time, utilizing online resources, creating a distraction-free study space, participating in group work, practicing self-care and leaning on your support system will make getting your graduate degree possible.
Ready to take the plunge into online learning? At NMC, we're committed to empowering our graduate students for success in the digital classroom and beyond.
Discover our wide array of graduate programs and flexible online options designed to fit your busy lifestyle. Click here to find out more about our offerings and how we can help you succeed in your academic journey. Don't just learn, excel with us!