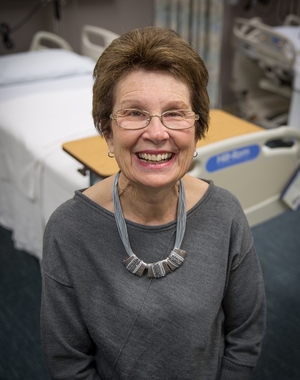 Dr. Linda "Lin" Hughes, Honorary Alumni (2011), longtime dean of nursing and recent interim vice president of academic affairs, officially retires from NMC on April 6.
But Lin is far too high-energy and deeply dedicated to NMC to retire for long. Instead, she is taking the required minimum of 120 days off the employee roster — and not one day more — before returning as an adjunct professor this August.
Now, in Lin's 28th year as a member of our nursing faculty and her 46th year as a nurse, the NMC family knows it is impossible to measure the full scope of her contributions to students, faculty, our holistic culture and the nursing profession overall.
Read More