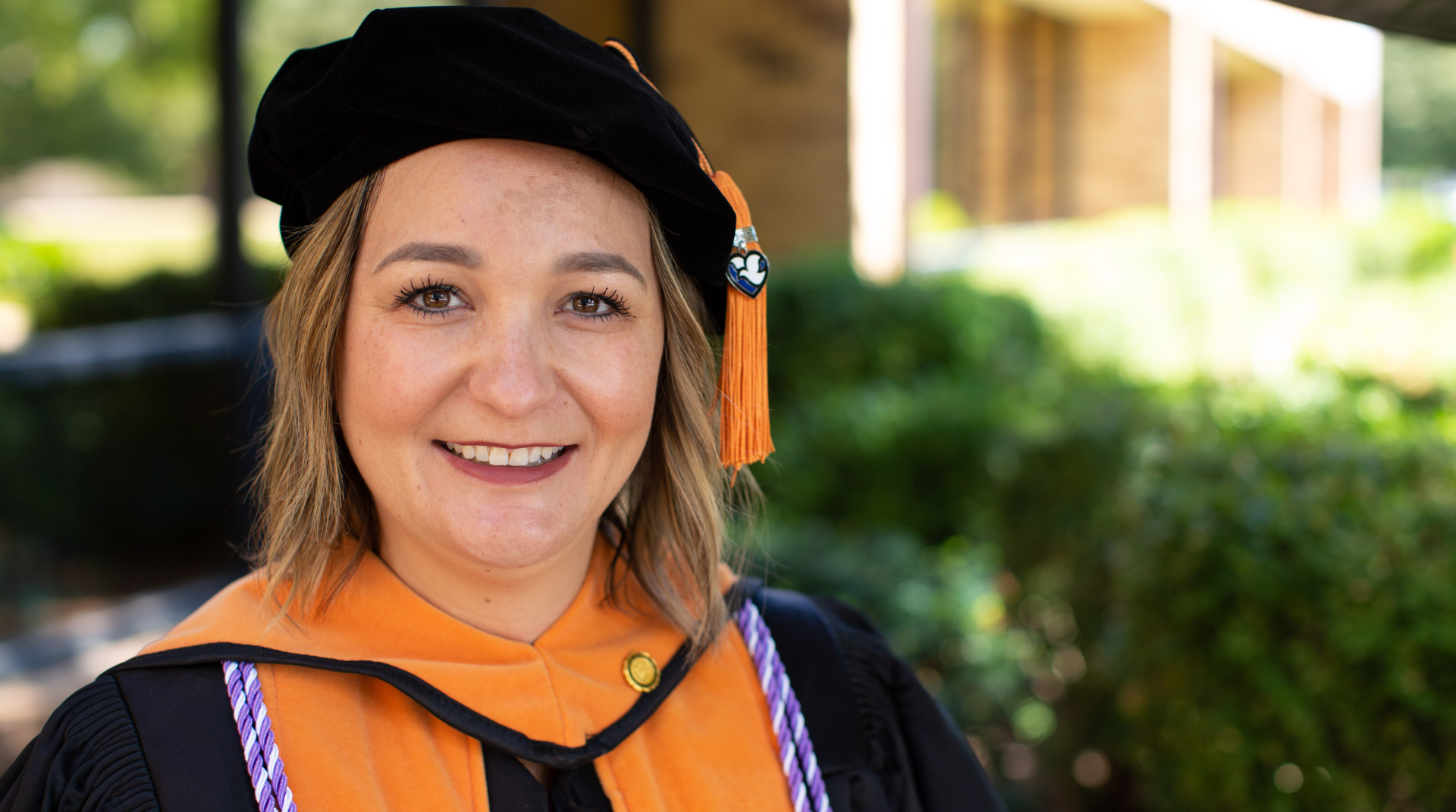 Have you been wondering if you should pursue an advanced degree in nursing?
As healthcare evolves, the question more nurses will be asking themselves isn't if they should earn an advanced degree, but which degree they should earn.
There are two options for advancing your degree in nursing, the Master of Science in Nursing (MSN) and the Doctor of Nursing Practice (DNP).
Both degrees will help you advance your career. So you'll have to determine your career goals and which degree will help you get there.
The following are the considerations for choosing between a master's degree in nursing and a doctorate in nursing.
Providing Direct Care to Patients With a DNP
The degree you choose depends on your career ambitions. The first question you need to ask yourself is: what am I hoping to get out of this degree?
Do you want to increase your salary?
Are you interested in having more specialization options?
Do you want to try something new but have the chance to return to direct patient care later?
Do you want to continue providing care to patients but want to develop your skills more?
Becoming an Advanced Practice Registered Nurse (APRN) might be the right path for you.
However, reaching the top of their field is appealing to many APRNs. Many with a master's degree choose to get their DNP.
So why not go straight to the DNP from the start?
A Doctor of Nursing Practice allows you to study advanced nursing practices and build leadership skills.
With fewer barriers, more demand, a changing healthcare industry and more doctoral offerings, more nurses are taking the doctoral path.
At Nebraska Methodist College (NMC), the BSN to DNP programs allow you to earn your doctorate in nursing in 36 months as a full-time student or four to five years as a part-time student.
The BSN to DNP program has three tracks:
The family nurse practitioner track allows you to gain the knowledge, skills and clinical experiences necessary to diagnose and treat patients of all ages. As a family nurse practitioner, you'll be able to prescribe medications and treatment options.
In the adult gerontology primary care nurse practitioner track, you'll learn to develop, implement, assess and advance new practice approaches for healthcare delivery to post-adolescent patients.
The adult gerontology clinical nurse specialist track prepares you to become an advanced practice nurse qualified to help patients in the post-adolescent lifecycle.
The breadth of what a nurse can do now is greater than at any time in history. And once nurses get into these positions, they're able to transform healthcare in a monumental way that benefits the patient and opens an organization's eyes to the power of holism.
Going Beyond Patient Care With an MSN
If you've been thinking about transitioning your nursing career away from direct patient care, then a master's in nursing is probably your best option.
A master's degree allows you to remain within the healthcare industry and deeply involved in nursing but allows you to expand your scope of work to your area of interest.
The master's level nursing degree demonstrates expertise in a specialization, which is sought out by healthcare institutions.
At NMC, you can choose between four career tracks:
The nurse educator track allows you to gain the skills necessary to become an educator at colleges or universities.
The nurse executive track provides you with management skills and business knowledge. Combined with your specialized skills as a nursing professional, you'll be prepared to take on a leadership role in the healthcare industry.
The care coordinator track provides you with the skills and knowledge required to coordinate the care of patients, families and communities to improve health outcomes for patients with complex diseases.
The nursing informatics track gives IT nurses the tools they need to use data to provide insights for a care system. You'll be able to turn those insights into actionable health system policies that optimize patient outcomes.
These degrees allow graduates to positively impact patient healthcare outcomes in innovative ways.
At NMC, you can earn your master's degree in nursing online with options for full- or part-time study.
Investing in Your Master's or Doctorate in Nursing
Considering how you will pay for your education may feel overwhelming, but there are many options to make getting your master's or doctoral degree more affordable.
In most cases, the overall cost of a master's degree will be less than that of a doctorate. However, the greater cost of the doctorate could l be offset by the higher salary expectations that come with a terminal degree.
Many employers help pay tuition. At the Methodist Health System (MHS), for example, the BSN to MSN Academy provides tuition coverage for MHS employees.
Similar systems exist at other health institutions, so don't hesitate to see what assistance is available at your workplace.
If you're interested in teaching, the Nurse Faculty Loan Program provides students in the MSN nurse educator track with financial assistance. To qualify for this loan cancellation, you must begin work as a full-time faculty member at an accredited nursing college within 12 months after graduation.
No matter what path you choose, there are many other financial assistance options to help make your MSN or DNP more affordable.
How to Apply to Get Your MSN or DNP
An upper-level education is a great opportunity no matter your path, so just make sure the path is something that feels right.
If you have questions, contact an admissions coordinator at (402) 354-7200 or admissions@methodistcollege.edu.
If you're ready to apply, fill out the online application for the Master of Science in Nursing programs or the Doctor of Nursing Practice programs.