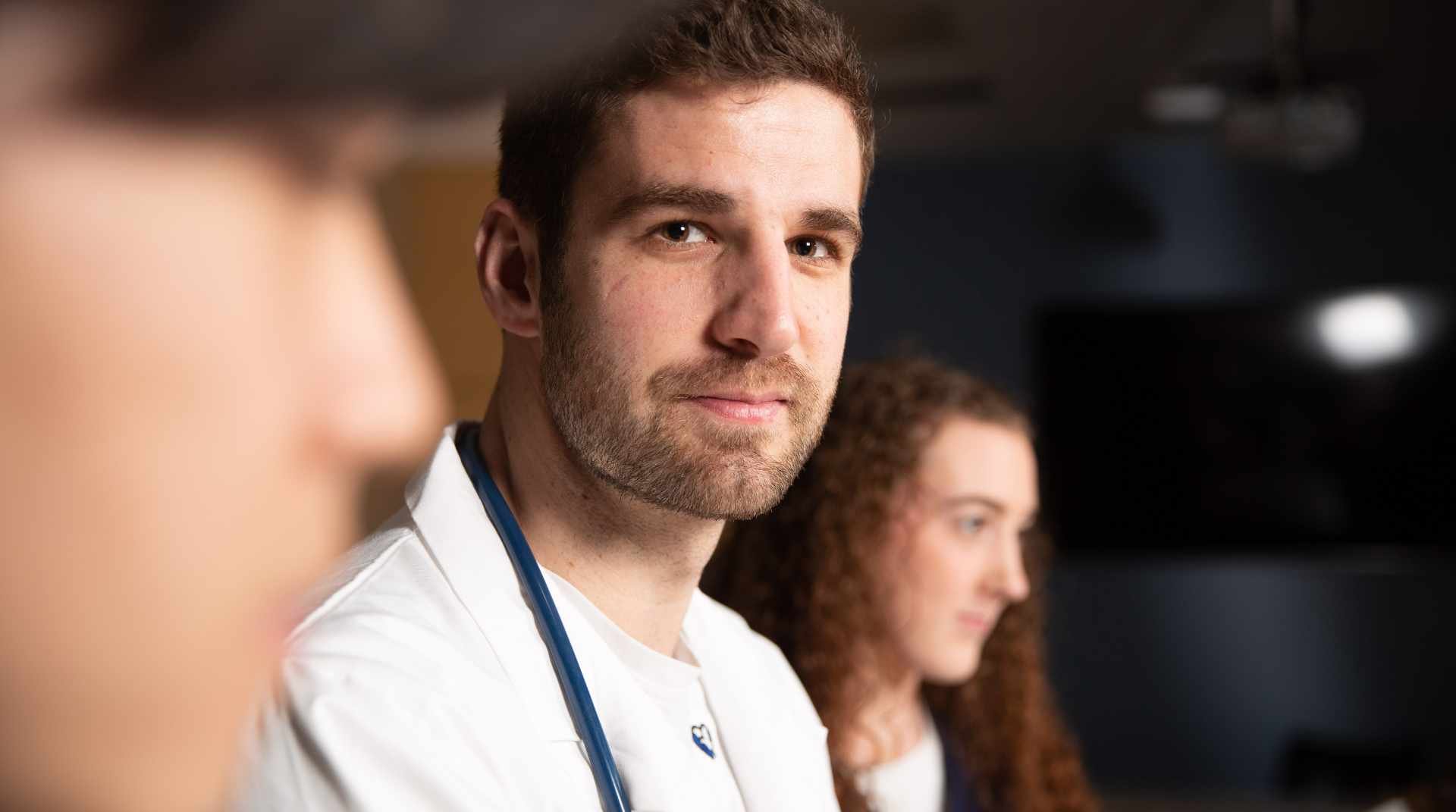 If you're a registered nurse and you're thinking about pursuing your Bachelor of Science in Nursing, there's no better time than now.
But finding the right RN to BSN program makes a difference. You'll want to find a program that works best for you.
Bachelor of Science in Nursing (BSN) Career Advancement
Registered nurses (RNs) care for patients across the lifespan. They think (and work) on their feet and constantly learn new skills, juggling multiple tasks at once.
The job field for RNs is very competitive, and nursing is an in-demand job. The Bureau of Labor Statistics projects nursing jobs will increase 6% by 2032.
As a registered nurse, the decision to go back to school is a big deal. You've already worked hard to earn your registered nurse license, and that's a big accomplishment.
There's a push to make the BSN the standard entry for nursing. Many hospitals and health systems are following suit by requiring their nurses to have bachelor's degrees. Earning a bachelor's degree increases your chances of getting hired for competitive jobs in the industry.
The RN to BSN benefits are numerous. Expanding on your nursing education can lead to more job opportunities, better pay and more autonomy over your career.
You'll get to land your dream job and live up to your full potential as a nurse.
1. Choosing the Right RN to BSN Program Format
When choosing an RN to BSN program, you'll want to consider the format in which the classes are offered.
Many programs are offered 100% online, while others require students to attend classes on campus. You might even find a program that offers a blend of both, which would be considered hybrid.
As you look into programs, the format is very important. You will need to determine what is the best fit for your schedule and learning style. If attending class each week at a certain time isn't right for your life, an online program will be more beneficial. If you want to interact with your classmates and faculty members face-to-face, an on-campus RN to BSN program will be a better fit.
RN to BSN Program Duration
At Nebraska Methodist College (NMC), the RN to BSN program is 100% online. Most courses are five weeks with a week break in between courses. Students can enroll full- or part-time. The program can be completed in 12-months with the appropriate transfer credits.
Some BSN programs take two years for new RNs, while some offer accelerated options where nurses can earn a BSN in a little over a year. Accelerated programs can potentially get nurses better jobs and more money in a faster amount of time. However, students with obligations outside of school may prefer a program with a non-accelerated pace.
2. Importance of RN to BSN Program Accreditation
Finding an accredited program ensures that best practices and professional standards are met.
At some colleges, the RN to BSN program might be the only nursing program they offer, along with non-healthcare related degrees.
Other schools may offer several nursing programs with a sole focus on nursing and healthcare. You'll want to ask:
Does the school specialize in nursing?
Do they have a reputable, established nursing department?
When a school is focused on nursing, it offers students some critical advantages over other programs and schools.
NMC is an accredited nursing and allied healthcare college that was established in 1891.
Some of the differences you'll find at a healthcare college:
Full time nursing faculty (not just adjuncts).
Established nursing accreditation.
Strong healthcare-focused curriculum (not re-purposed courses from other programs).
Relationships with recognized nurse leaders and faculty.
In addition, students should always verify that programs are fully accredited by a nursing accreditation agency like the Commission on the Collegiate Nursing Education (CCNE) or the Accreditation Commission for Education in Nursing (ACEN).
Students should always check a program's status to ensure it's accredited. Many programs display their ACEN or CCNE accreditation on their websites.
3. Understanding RN to BSN Prerequisites for Enrollment
When researching RN to BSN programs, you'll want to know what prerequisites are required.
Some RN to BSN programs require you to have certain prerequisite courses completed prior to enrolling. Others do not have any prerequisite requirements, but might ask you to complete additional courses at the college or transfer the courses in.
One of the benefits of an RN to BSN program is earning your degree quickly. Required prerequisites could lengthen the time it takes to complete your RN to BSN program and add to the overall cost of earning your BSN degree.
Some requirements for enrollment in an RN to BSN program include:
A minimum GPA for college coursework. At NMC, the required minimum cumulative GPA is 2.5 on a 4.0 scale.
A state-approved diploma or associate degree.
A current, unencumbered RN license.
Applicants must hold the license in the state where they plan to complete clinical practicum requirements.
At NMC, no prerequisite courses are required.
4. Clinical and Practicum Components in RN to BSN Programs
As a practicing nurse, you might wonder if you need to complete a clinical component again.
Some programs do include a clinical component in their RN to BSN program, other programs include a practicum.
In a clinical, students observe and treat actual patients often in departmental rotations to give them a variety of hands-on experience. Practicums are practice-based projects that allow you to put your nursing skills and current coursework into action.
It is also important to ask if the school assists you in setting up your clinical or practicum, or if you have to set up your own experience.
5. Cost Analysis: Investing in an RN to BSN Program
When comparing RN to BSN programs, cost is always a significant consideration.
Programs might charge a flat tuition rate per semester or per credit hour. It is also very important to research what additional fees are associated with the program and the cost of books.
Typically, in-state schools will charge the lowest tuition rates, out-of-state schools charge higher rates and private schools cost the most.
Some online RN to BSN programs offer lower tuition for 100% online classes. Always consider credit transfers, which can save money on tuition. Nurses can often benefit from scholarship opportunities.
If an online program has a residency requirement, you might be asked to visit campus. If this is the case, travel expenses could add to the cost. Remember, investing in your education is important for your future.
BSN Scholarships and Financial Aid
Scholarships and grants will decrease the cost of your RN to BSN education.
If you continue working while taking classes, ask your employer if they offer tuition assistance. Some hospitals or health systems will pay for their employees to future their education.
You can also use student loans to lessen your financial burden while you're in college, especially if you're enrolled in an on-campus program and have to reduce your work hours.
Every year, NMC provides its students with over $19 million worth of financial assistance.
To get financial aid at NMC, you must initially be accepted into an eligible degree program.
Certain scholarships are automatically available to new students who have been admitted with no additional application. Other scholarships require a separate application and are given out on a competitive basis.
Making the RN to BSN Shift
You won't regret taking the leap from an RN to a BSN-prepared nurse.
Interested in learning more about Nebraska Methodist College's RN to BSN program? Have more questions about how to choose the best RN to BSN program?
Give us a call and we can help answer the questions above and see if we are the right fit for you! You can reach us at (402) 354-7200 or admissions@methodistcollege.edu.