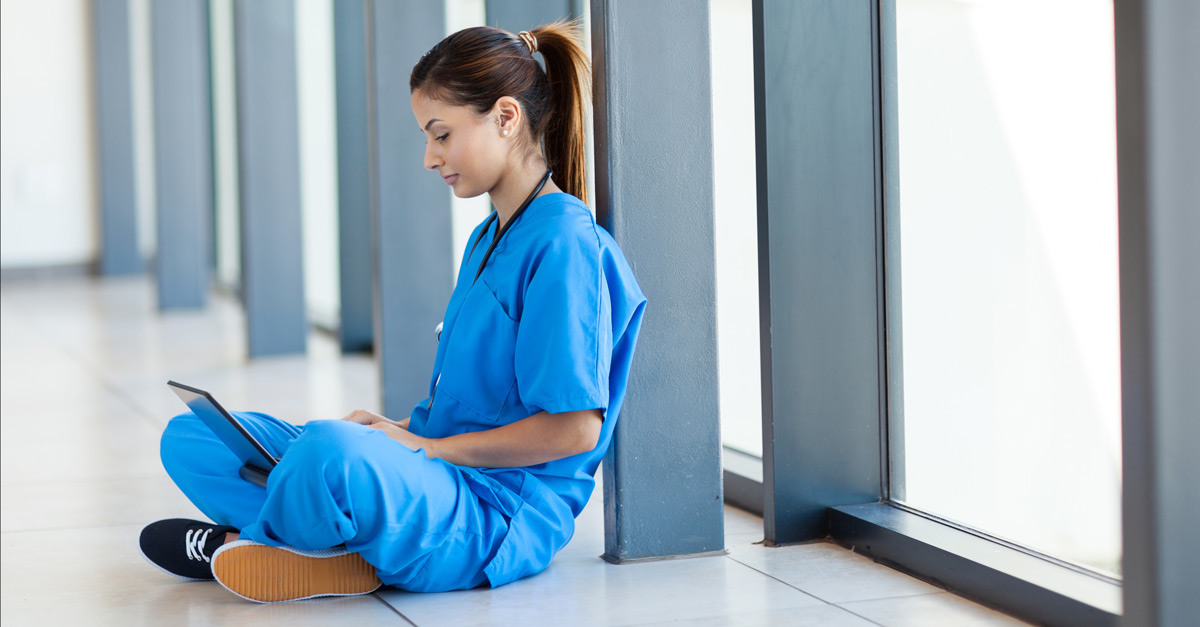 If you're a diploma- or associate degree-prepared RN wondering if you can and should go back to school to get a Bachelor of Science in Nursing, here's the short answer: YES.
YES, you can.
YES, you should.
It's never been more important to get your BSN.
Think of the BSN as a doable and worthy investment in yourself and your patients. The BSN degree opens doors, giving you greater access to jobs, promotions, better pay and an even more fulfilling nursing career as a leader of change for better patient outcomes.
You already know the demand for qualified nurses is on the rise.
According to the Bureau of Labor Statistics, employment of registered nurses is projected to grow 15 percent from 2016 to 2026, much faster than the average for all occupations.
And you know the push is on to make the BSN the standard entry to nursing.
In 2010, the Institute of Medicine and Robert Woods Johnson Foundation jointly released "The Future of Nursing: Leading Change, Advancing Health," an evidence-based report recommending that 80 percent of nurses have baccalaureate degrees by 2020.
We are rapidly approaching this 2020 deadline, and many hospitals and health systems already require their nurses to hold bachelor's degrees. The increase in chronic disease, aging of our population and growing complexity of care are all factors adding urgency to the call for advanced nursing education.
You've probably seen some preference given to BSN-prepared nurses—in hiring, shift assignments or leadership opportunities.
Would you like to choose from a wider variety of nursing roles? Perhaps become a clinical supervisor or manager? Or maybe you'd like to go into teaching, consulting, research, nursing administration or advanced professional practice?
If so, the BSN is the next step toward your goal.
With the right RN to BSN program, you really can fit classes around your busy life. Look for a CCNE-accredited online program. Compare tuition costs for solid value, and be sure the format provides the flexibility you need.
The online course schedule for the RN to BSN program at Nebraska Methodist College is designed to make returning to school as easy as possible for working nurses with busy lives. With a computer and an Internet connection, you can do your studies where and when most convenient for you—days, evenings, or weekends.
And you'll take just one 5-week course at a time so you can focus and master the subject matter. Then take a 1-week break before the next course. Or, take a longer break, if needed, knowing you can jump back in at any time and advance at your own pace.
If you want to take an even bigger leap to fast forward your nursing career, consider an online RN to MSN program.
At Nebraska Methodist College, you can choose from three RN to MSN tracks, each with the 5-weeks-on, 1-week-off schedule:
You know the future of the nursing profession is advanced education.
You can do it. We can help.