If you're a diploma- or associate degree-prepared RN wondering if you can and should go back to school to get a Bachelor of Science in Nursing, here's the short answer: YES. YES, you can. YES, you should enroll in an RN to BSN program. It's never been more important to earn your BSN degree.
It's estimated that registered nurse employment will increase by 19% from 2021 to 2022. The need for nurses is nothing new but the coronavirus pandemic has certainly made us more aware of the demand and necessity of nurses. Nebraska Methodist College is committed to ensuring nurses are living up to their full potential and landing their dreams jobs. An associate's degree is always a wonderful choice, but registered nurses should absolutely consider earning their BSN as soon as possible. Read on to see why the BSN is a doable and worthy investment in yourself and your patients.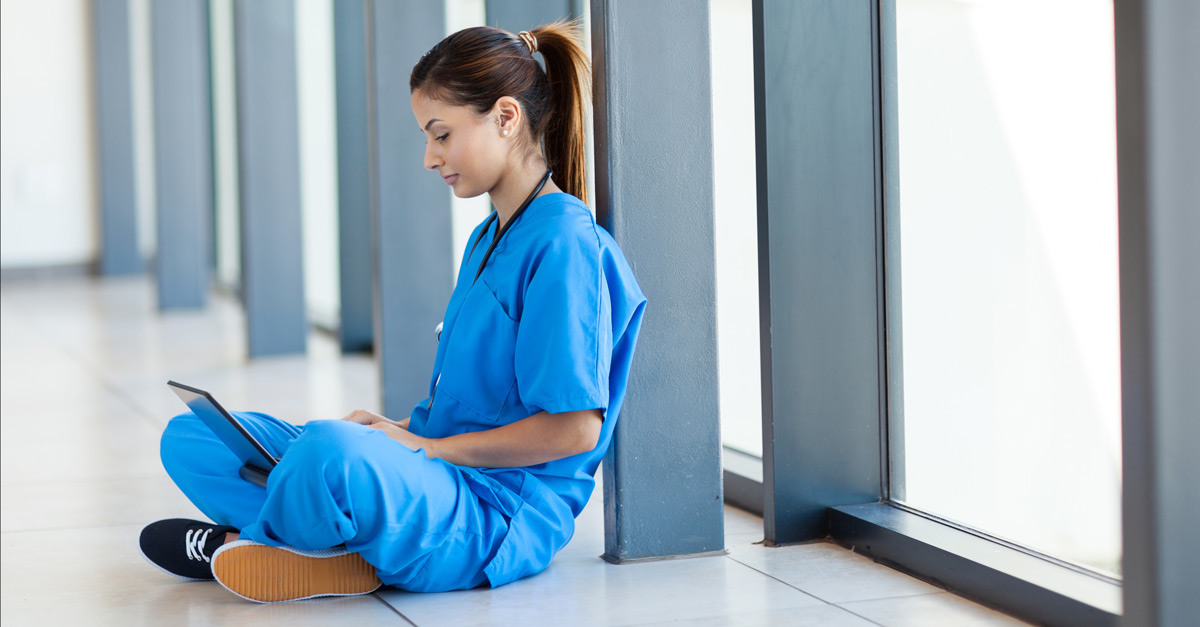 Why You Should Enroll in an RN to BSN Program


1. You're eligible for more jobs.
You've probably seen some preference given to BSN-prepared nurses—in hiring, shift assignments or leadership opportunities. Would you like to choose from a wider variety of nursing roles? Perhaps become a clinical supervisor or manager? Or maybe you'd like to go into teaching, consulting, research, nursing administration or advanced professional practice? If so, the BSN is the next step toward your goal.
Many hospitals and health systems already require their nurses to hold bachelor's degrees. The increase in chronic disease, aging of our population and growing complexity of care are all factors adding urgency to the call for advanced nursing education.
2. You could earn more money.
If you stay in the same position after you earn your RN to BSN degree, you may not see an increase in your pay immediately, depending on where you work. However, it's the potential jobs you can apply for that make your salary go up.
The higher-paying nursing jobs will typically require a BSN. Graduate programs such as nurse practitioner, nurse midwife, anesthetist and clinical nurse specialist will pay more than a registered nurse position. During a salary negotiation at a job, having your BSN will make a strong case for you and may give you an advantage over other contenders.
3. You'll be a better nurse!
If you chose a career in healthcare, it's clear that you care about others. Be the best nurse you can be by advancing your education. Remember why you decided to be a nurse in the first place, and learn as much about your career as you can.
In a 2014 study, it was shown that a 10% increase in the proportion of baccalaureate-prepared nurses in hospitals was attributed to lowering the patient mortality rate by 10.9%. BSN nurses are always responsible for lower occurrence of hospital-acquired infections due to their enhanced knowledge and skills.
4. There are more opportunities for advancement.
If you want a promotion or expand your horizons as a nurse, a BSN will open these doors for you. A BSN in nursing gives you more autonomy over your career by letting you advance and work where you want to work. If you want to work in a hospital setting or as a manager or in a leadership role in sales, analytics, project management and more, then earning your BSN is what you want to do next.
5. NMC makes it convenient and worthwhile.
With the right RN to BSN program, you really can fit classes around your busy life. Look for a CCNE-accredited online program. Compare tuition costs for solid value, and be sure the format provides the flexibility you need.
The online course schedule for the RN to BSN program at Nebraska Methodist College is designed to make returning to school as easy as possible for working nurses with busy lives. With a computer and an Internet connection, you can do your studies where and when it's most convenient for you—days, evenings or weekends. Coursework is 100% online.
Depending on the appropriate transfer credits, you can earn your RN to BSN in just three semesters.
If you want to take an even bigger leap to fast forward your nursing career, consider an online RN to MSN program.
At Nebraska Methodist College, you can choose from three RN to MSN tracks, each with the 5-weeks-on, 1-week-off schedule:
You know the future of the nursing profession is advanced education.
You can do it. We can help.