When researching careers in healthcare, it's important to understand what goes into each profession. Both occupational therapy and physical therapy are rewarding fields ... but are they right for you?
Nebraska Methodist College offers an associate's degree as a physical therapist assistant (PTA) and a master's degree in occupational therapy (OT). Each of these programs are very different and have unique requirements.
Consider each for what you may decide to pursue when the time comes. NMC also has a newly unveiled PTA and OT lab for both programs that offers state-of-the-art equipment for hands-on learning.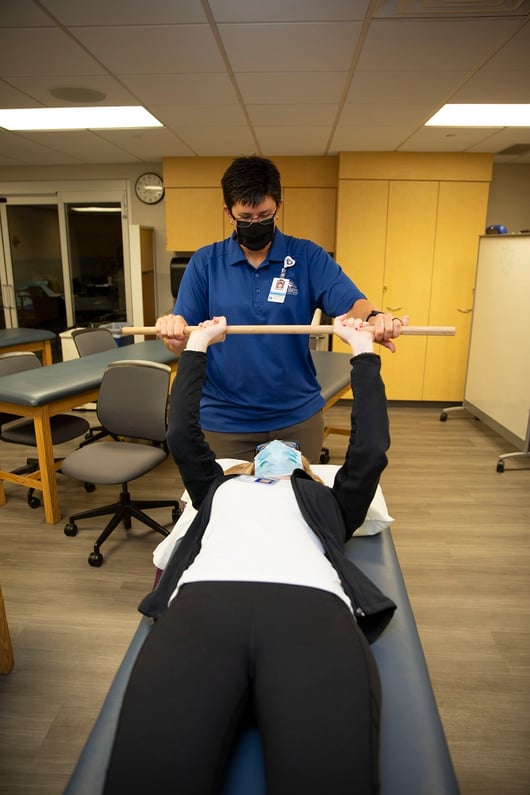 What does a physical therapist do?
A physical therapist and physical therapist assistant are crucial in treating a patient's movement and physical capabilities. A PT is responsible for preventing injuries and getting patients back to their optimum motion while preventing further injuries and impairments. Treatment from a physical therapist can negate the need for surgery or further treatment.
A physical therapist assistant is right in the center of the action. They work under the supervision of a physical therapist and do most of the hands-on treatment with patients. The great thing about becoming a physical therapist assistant is that it takes under two years to start working in the field. The program at NMC combines clinical experience with hands-on classroom training.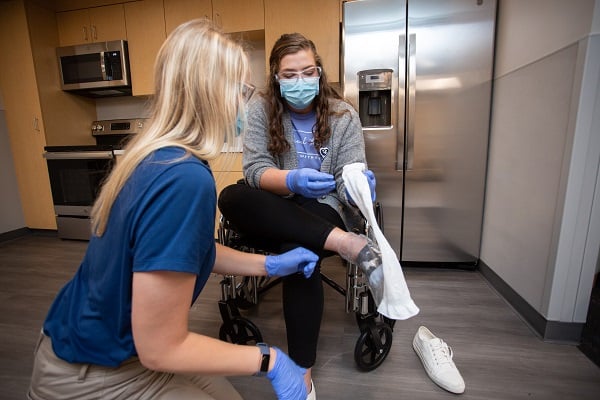 What does an occupational therapist do?
An occupational therapist doesn't focus on one issue, rather, they treat the person as a whole. They use a holistic approach to see how someone's activity has been affected as well as their roles and environment. Occupational therapy focuses on wellness promotion, rehabilitation and habilitation. This way, a patient's well-being is supported in all aspects of their lives, including social, emotional and physical.
NMC's Master of Occupational Therapy Program can be completed by a full-time student within two years (six semesters). Their online and on-campus hybrid format utilizes classroom learning, research assignments, lab work and field work.
How similar are physical therapy and occupational therapy?
Both physical therapy and occupational therapy are essential careers and extremely rewarding. They help improve patients' functioning, quality of life and education about how to maintain their health and well-being. These types of therapy provide hands-on care that focus on individual needs and meeting goals.
Both occupational therapists and physical therapists incorporate stretches into their regimen. Both of these careers will allow you to work with different types of patients in many kinds of environments. Creating different plans of treatment and methods of care are required for both of these jobs. Those who choose to do physical therapy or occupational therapy love working with people and educating them on injury prevention and healing.
No matter which career you decide on, you'll be making a difference in the lives of others. If you want to explore these exciting careers, apply today and advance your education and career.
Physical Therapy Assistant
Master of Occupational Therapy