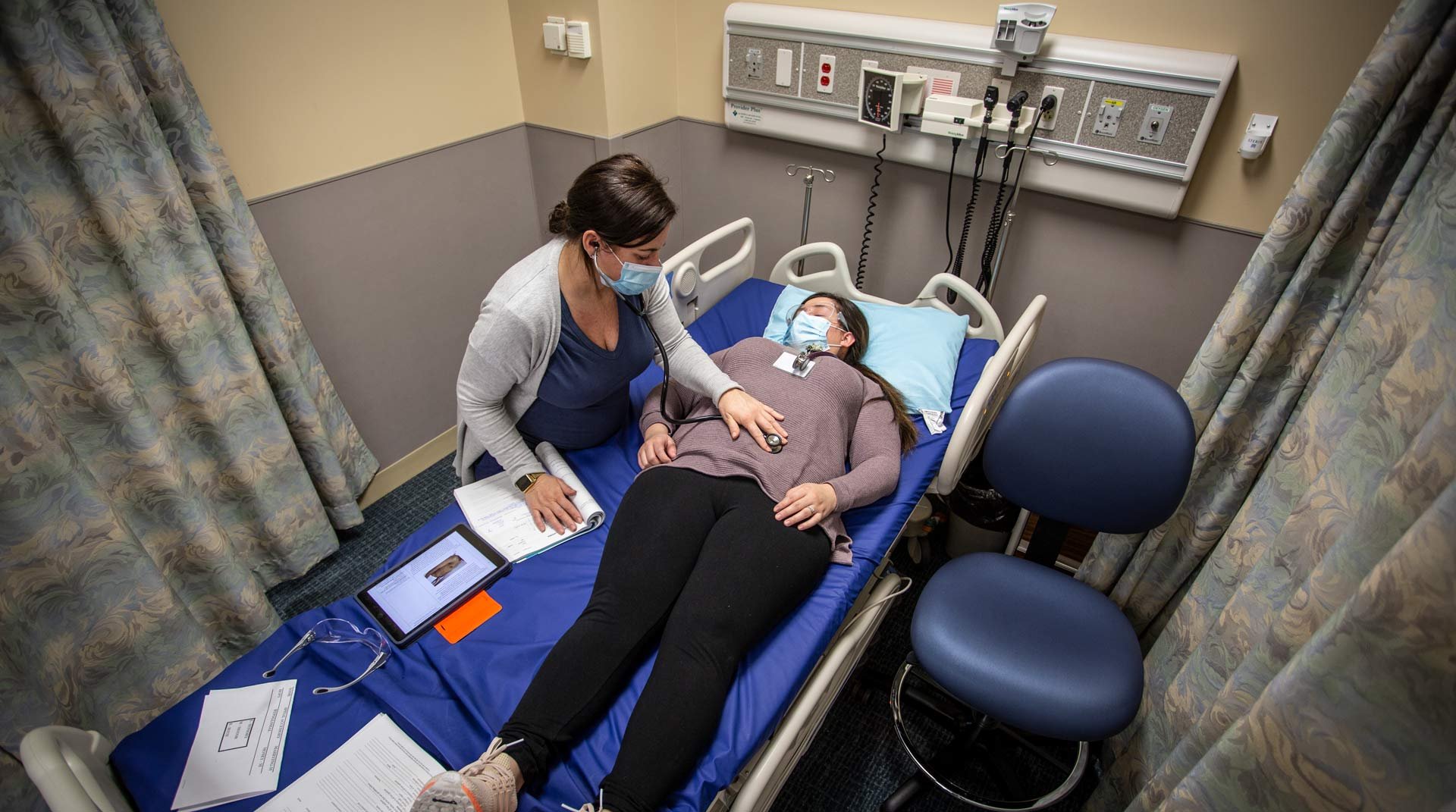 Are you thinking about becoming a nurse?
There are a few things to consider before deciding to pursue a career in nursing. Ask yourself these four questions to find out if it's the right career for you.
1. Do I want a career that combines science and service?
While nursing requires technical and clinical knowledge and skills, it's also a job that calls for compassion and empathy as you help patients in their healing process.
As a nurse, you'll care for your patients' all-around well-being, including their physical health and emotional and spiritual needs.
Nebraska Methodist College (NMC) emphasizes caring, respect and holism in its curriculum to help you learn how to become a nurse skilled at serving the whole patient.
"I pursued nursing because I realized nurses are invited into the most deeply significant times in a person's life - birth, serious illness, death - and that is a profound privilege," said Hilary Applequist, assistant professor at NMC and palliative care nurse practitioner.
2. Is a job that requires critical thinking for me?
Every patient will bring a new set of challenges. Your degree in nursing will provide you with the foundational knowledge and skills, but working with patients will require you to care for diverse patients that require different decisions every day.
As a nurse, you'll have the power to intervene and advocate for patients within your scope of practice. Your assessment will be important in patients' care plans and may help to save lives.
While studying to become a nurse at NMC, you'll improve your critical thinking skills through service-learning experiences and community-based education. You'll also get hands-on experience using a wide array of life-sized anatomical human models or manikins. You'll learn how to think critically and quickly in a variety of situations, and you'll practice creating a caring atmosphere to help comfort patients.
3. Am I prepared to commit to nursing school?
Your education will give you the skills and knowledge that you'll use for your entire career, which means you'll have to commit to the expectations of your classes.
With a 13:1 student to faculty ratio at NMC, you'll get the support and care you need while pursuing your healthcare degree.
At NMC, your classroom work is supplemented with clinical exercises and experiences that will help you put the techniques you're learning into practice.
You'll have the support of your classmates in study groups, test prep groups and peer-to-peer tutoring. NMC also offers academic coaching, counseling, spiritual advising and other services designed to help you succeed as a student.
While nursing school may require a commitment to your studies, you'll have the resources you need to graduate. In 2020, 93.53% of NMC nursing students passed their NCLEX exams.
4. Do I want to be a lifelong learner?
Nurses are required to earn continuing education credits, but healthcare is also constantly evolving. Having a growth mindset will allow you to stay open to new practices.
You'll also have the opportunity to gain more knowledge and take on new responsibilities by pursuing advanced degrees such as a Master of Nursing or Doctor of Nursing Practice.
An MSN or DNP allows you to study advanced nursing practices, pursue an area of specialization and increase your salary opportunities.
Is nursing right for you? Download NMC's nursing career guide to learn more.