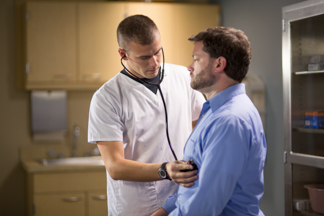 Holding a patient's hand before a procedure. Listening to their concerns with empathy. Comforting a frightened child. What do these things have in common? They're all part of being a nurse.
But what makes a good nurse? What are the qualities you need to become one? The nursing profession is as much about kindness and caring for the whole person as it is about medical and technical knowledge.
Below, you'll find a breakdown of six aspects that we think are key at Nebraska Methodist College, a proud supporter of the AIDET method of patient communication. Some of the traits will come naturally while others may only be strengthened through education. When added together, they're what will make you successful in the nursing profession.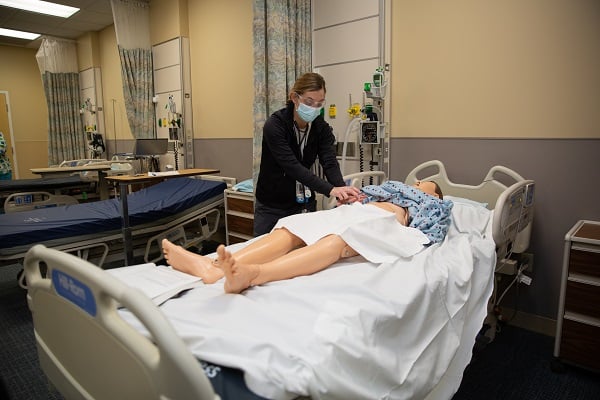 Top 6 Nursing Strengths


1. Compassion
Having a deep awareness of and sympathy for someone else's suffering without judgment is the root of compassion. But for nurses, it means so much more. You're on the front lines in a profession where you actually get to do something to make a difference in a person's life. Research shows that a nurse's compassion can actually help lessen a patient's suffering. Being able to offer that compassion is part of the reason nurses are so important in medical situations.
2. Respect
If patients are sick or worrying about what might be wrong with them, they're going to understandably be anxious or upset (and probably both). Part of practicing compassion as a nurse is recognizing situations like this – and so many more – and striving to help patients maintain their dignity through it all. This requires honest and straightforward communication. Say what you mean and mean what you say, behaving fairly and ethically in every circumstance.
3. Calm Under Pressure
When you need to make quick decisions in a medical situation, keeping your cool is vital. People who make great nurses are naturally level-headed, but your education plays a big role here too. Confidence grows through knowledge. When you know the technical aspect of your job like the back of your hand, you'll be better equipped to make calm, rational decisions even in the face of high stress and adversity, serving as a steady guide when patients go through rough waters.
4. Detail-Oriented
When it comes to giving medication or administering care, details matter. Doctors and patients rely on nurses to be focused and careful. The best nurses are meticulous, paying attention to the smallest details because they know just how important they are.
5. Communication
As a nurse, you'll regularly work one-on-one with patients, and proper communication in such situations means far more than just giving a dose of medicine or starting an IV. Nurses are responsible for talking to patients and helping them understand medical situations, which can be complex and quite scary to the person who's going through such tribulations. Great nurses are clear communicators who truly listen to patient needs – and make sure to acknowledge that those patients' concerns are being heard.
6. Knowledge
There's a lot of technical and clinical information you'll need as a nurse: critical thinking and communication skills, patient assessment skills, understanding disease management protocols and development of care plans – just to name a few.
That's why the college you pick is so important. At Nebraska Methodist College, we know how essential it is for our students to be well-equipped with medical knowledge and an understanding of the human aspect of patient care. You'll learn about both from day one here.
The nursing field can be demanding both emotionally and physically. But for those dedicated to caring for others, the benefits and rewards far outweigh the challenges. Nebraska Methodist College expects the best from its students, but we also believe health professionals are people, not robots, so that's how we teach them. You'll learn the skills listed above in our classrooms and clinics, and you'll learn them in a way that makes sense from teachers who truly care. In the end, it's all part of what makes a good nurse.
Is nursing right for you? Download NMC's nursing career guide to learn more.