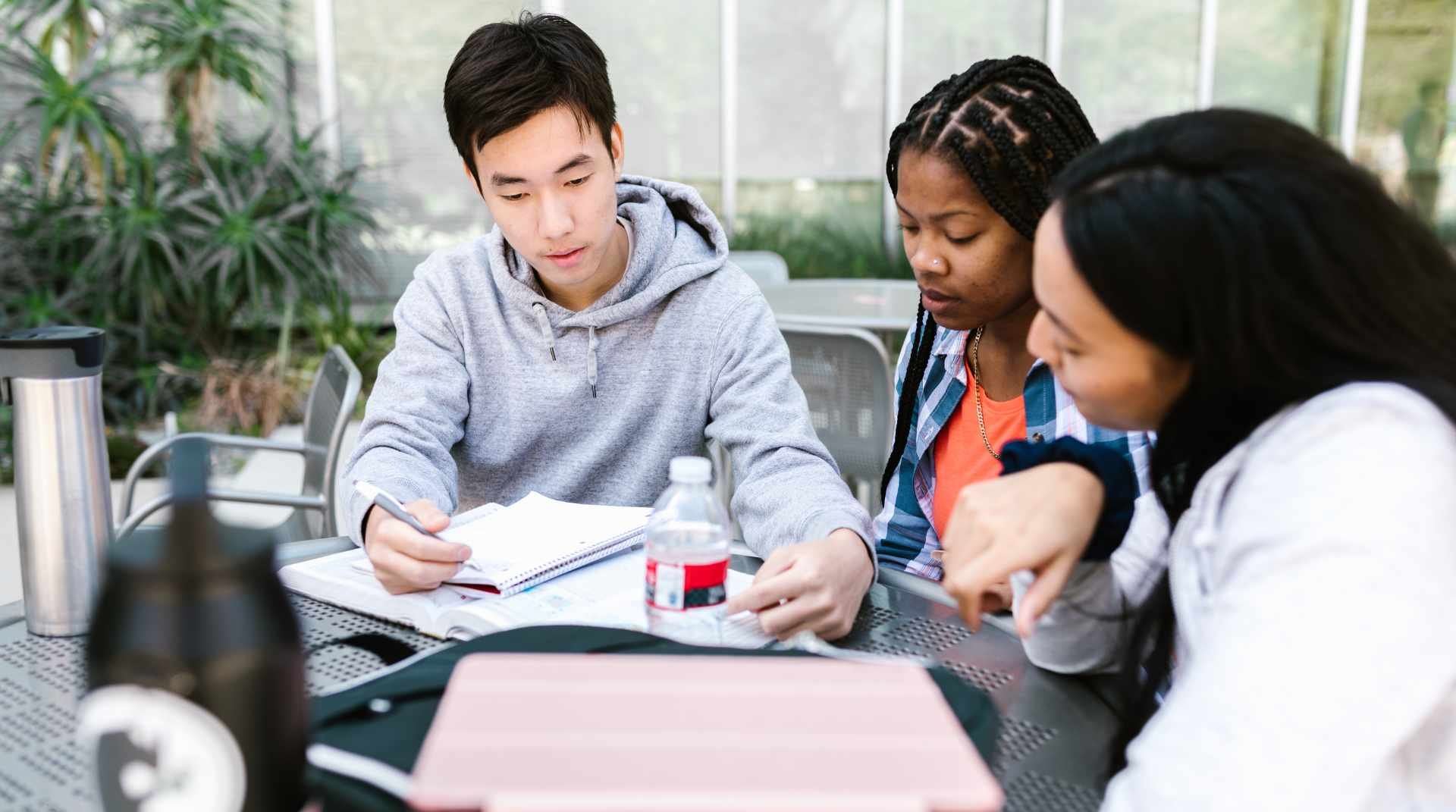 Figuring out how to apply for federal student loans may seem intimidating, but taking it one step at a time will make the process more manageable.
As you navigate the process, your college's financial aid office can provide you with guidance and support.
"Education loans play an important role, helping many students achieve their educational and career goals. We encourage every student to borrow responsibly. That means borrow only what you need, keep track of how much you borrow and where you borrow from," said Penny James, financial aid director at Nebraska Methodist College (NMC).
Tips from a College Financial Aid Director
Submit your FAFSA each year, and apply as early as possible.
Apply for scholarships and grants to help reduce the amount you need to borrow.
Read the information provided about loans you are offered so you understand the terms and conditions.
Pay attention to deadlines.
Read and respond promptly to emails from your college financial aid office, as well as your lender and servicer.
What Are Federal Student Loans?
The U.S. Department of Education provides funding and serves as a lender for Federal Direct Loans.
Students must be enrolled at least half-time during the period of the loan. All loans require completing the Free Application for Federal Student Aid (FAFSA).
Read more: How to Plan Financial Aid as a Transfer Student
Why Choose Federal Student Loans?
Federal loans offer flexibility with repayment, including income-driven repayment plans, Public Service Loan Forgiveness, economic hardship deferment and unemployment deferment.
Private education loans are based on the borrower's credit, have stringent credit requirements and typically higher interest rates than federal education loans. Many borrowers can qualify for a better rate by providing a credit-worthy cosigner.
Unfortunately, private loans can't be combined with federal loans for consolidation after graduation. However, some lenders allow refinancing to receive a lower interest rate.
Read more: How to Pay for Grad School
Types of Federal Student Loans
There are different types of student loans that you'll need to be aware of when applying for federal loans.
Direct subsidized and direct unsubsidized loans are fixed rate loans that don't require a credit check. Eligibility is based on the student's FAFSA results.
The loans are made in the student's name and the student is responsible for paying back the entire loan plus interest.
Direct PLUS loans are fixed rate loans available to graduate students and parents of dependent undergraduate students.
Descriptions of different types of federal student loans.
Direct Subsidized Loans
Direct Subsidized Loans are for undergraduate students with financial need determined by their FAFSA results.
The federal government pays interest on the loan while you're in school at least half-time. The interest rate is fixed at 5.5% annually.
Direct Unsubsidized Loans
Direct Unsubsidized Loans are for undergraduate and graduate students. They are not based on financial need. Interest begins to accrue at the time the loan is disbursed, and is fixed at 5.5% annually for undergraduate students and 7.05% annually for graduate students.
You can opt out of paying the interest on an unsubsidized loan while you're in school. The interest will be added to the principal of the loan.
Direct PLUS Loans
Direct PLUS Loans, Graduate PLUS Loans and Parent PLUS Loans, are based on the borrower's credit history, but a FAFSA must be completed to qualify. The interest rate on these loans is 8.05% annually, and interest begins to accrue when the loan is dispersed.
Read more: The Difference Between Subsidized and Unsubsidized Loans
Preparation Before Applying for Federal Student Loans
Understanding the FAFSA application process means knowing what documents and information are required.
Your social security number.
Your parents' social security numbers, if you're a dependent student.
Your driver's license number, if you have one.
Your alien registration number, if you're not a U.S. citizen.
Federal tax information, tax documents or tax returns.
Records of untaxed income.
Information on cash, savings and checking account balances, and investments for you and your parents, if you're a dependent student.
How to Apply for Federal Student Loans Online
The process to apply for student financial aid takes patience and organization. But if you follow these steps, you'll feel confident as you go through the process.
Read more: 7 FAFSA Myths Almost Every Student Falls For
Understanding Your Federal Student Loan Offer
After you submit your FAFSA, you'll receive a Student Aid Report within three weeks. The report will give you basic information about your financial aid eligibility. Your financial aid office will contact you if they need additional information. Once the financial aid office has everything they need to determine your eligibility, they will notify you of your financial aid offer.
At this stage of the process, it's important to understand your loan offer, interest rates and repayment terms.
Loan Offer
Your loan offer is the amount of money the federal government is offering to loan you to cover your tuition and college-related expenses.
The loan offer may exceed the total cost of your tuition and fees. You can choose to accept the total offer or some of the offer.
Remember that the less you borrow, the less you'll have to pay back after college.
Interest Rates
The interest rate is the amount you pay in order to borrow money.
When you pay back your loan, you'll also pay a percentage of the loan as interest.
Repayment Terms
Repayment of Direct Subsidized, Unsubsidized and Graduate PLUS Loans begins six months after the student graduates, leaves school or drops below half-time. There are several repayment options available, some of which are based on the borrower's income at the time of repayment.
Repayment for a Direct Parent PLUS Loan begins within 60 days after the loan is fully disbursed.
Read more: Six Ways to Reduce the Cost of a Healthcare Education
Tips for Managing Your Federal Student Loan
While you're in college, you'll want to keep track of your loan total so you're prepared when you graduate.
Once you graduate, you can keep track of your payments and loan status by logging in to your StudentAid.gov account.
You can set up automatic payments to make the repayment process easier.
Read more: You Can Afford It: How to Pay for Private College
How to Get Federal Student Loans for College
Having a clear understanding of the federal student loan application process and repayment requirements will help you make the right choices for you.
Follow the steps outlined above and you'll be able to focus on your studies rather than worrying about paying tuition.
If you have questions, reach out to a financial aid advisor.