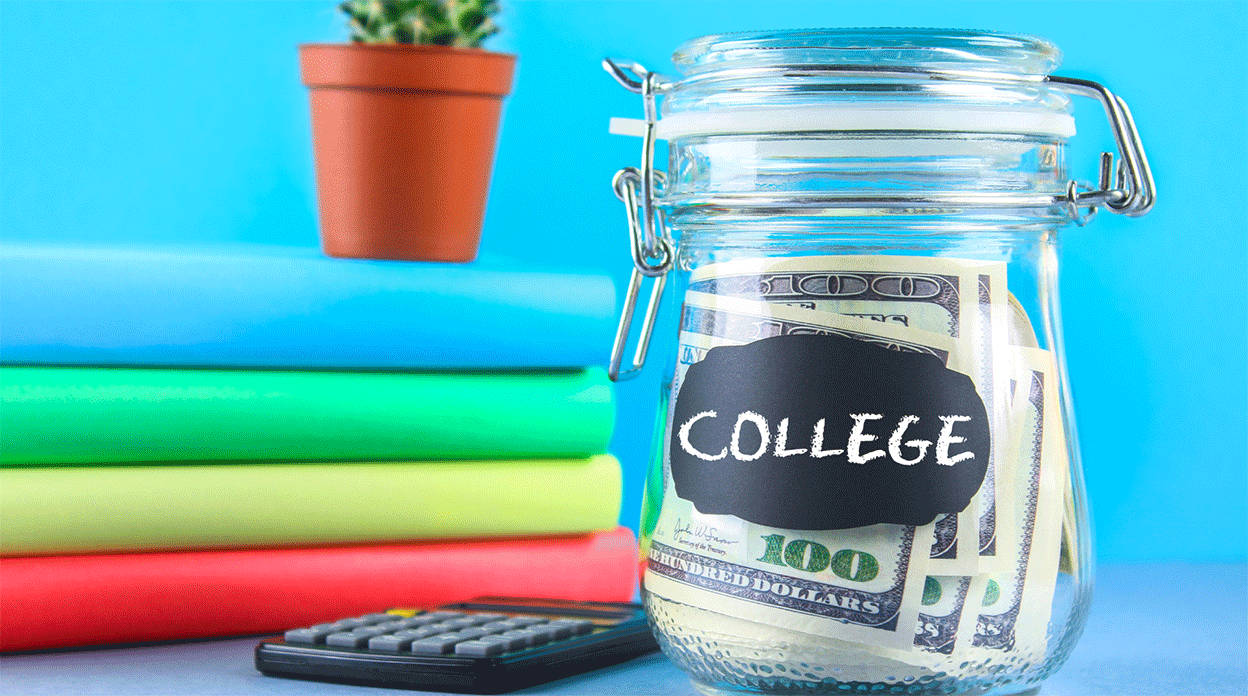 When you transfer to a new college, figuring out how to pay your tuition and fees can be stressful.
But making college more affordable and finding ways to pay for college are possible.
At Nebraska Methodist College (NMC), students receive more than $19 million in financial aid each year. In the 2020-2021 academic year, about 75% of the student body received support.
"Research and apply for scholarships," said Penny James, NMC director of financial aid. "Many scholarships are available for transfer students, so spend some time researching your options."
Assistance for transfer students can come from various sources, including NMC, the Methodist Hospital Foundation, federal and state governments, private foundations, employers and more.
How Does Financial Aid Work for Transfer Students?
Scholarships
When you receive scholarships, grants or tuition assistance, you're receiving free aid, and repayment isn't required.
"Pay attention to deadlines, proofread your application carefully and make your best first impression," said James. "If you don't know where to start, check out our scholarships page for suggestions. Scholarships are free money, so you won't have to pay a fee to apply."
Government Loans
Loans, whether borrowed from the government or private entities, must be repaid with interest after graduation.
The U.S. Department of Education provides funding and serves as a lender for Federal Direct Loans. Students must be enrolled at least half-time during the period of the loan. All loans require completing the Free Application for Federal Student Aid (FAFSA).
Federal loans offer flexibility with repayment, including income-driven repayment plans, Public Service Loan Forgiveness, economic hardship deferment and unemployment deferment.
Private Loans
Private education loans are based on the borrower's credit, have stringent credit requirements and typically higher interest rates than federal education loans. Many borrowers can qualify for a better rate by providing a credit-worthy cosigner. Unfortunately, private loans can't be combined with federal loans for consolidation after graduation. However, some lenders allow refinancing to receive a lower interest rate.
Financial Aid Tips for Transfer Students
Know how much you owe
"Monitor your student loan debt," James said. "Do you know how much you've borrowed already and how much you can still borrow for your new program?"
You can track Federal Direct Loan balances at https://studentaid.gov/. For other types of loans, check with your school or provider for your outstanding balance.
Make private loans the last option
Students are encouraged to apply for all scholarships, grants and federal loans they're eligible for before considering a private education loan.
Find out your college standing at your new college
Financial aid is based on your grade level or class standing in the program at your new college. For example, you may have been a junior at your old college, but your new college may define your grade level differently based on accepted transfer credits. This variance could make a difference in your student loan eligibility.
Communicate with your previous college
"Notify the financial aid office at your previous college or university to cancel your aid for future semesters. Otherwise, it may cause unnecessary delays in receiving your financial aid at your new school," James said.
How to Get Financial Aid as a Transfer Student
There are many options for financial aid as a transfer student. To apply for financial assistance at NMC, you must first be admitted to an eligible degree program.
New students may qualify for certain scholarships once admitted, with no separate application required. However, other scholarships are competitive and require an application.
If you've already submitted a FAFSA for the academic year, just add the code for your new college. You don't need to start from scratch if you are transferring mid-year. NMC's FAFSA code is 009937.
Employer Tuition Assistance
Methodist Health System (MHS) offers the

Tuition Assistance Program

to eligible employees. You may receive up to $2,000 a year in tuition assistance if you've worked for MHS for at least six months at a minimum of 16 hours per week prior to the beginning of the semester. An additional $1,500 is available for classes taken at NMC.
Scholarships
Upfront Merit Scholarships for Transfer Students - This scholarship provides funding based upon students' cumulative college GPA.
NMC Legacy Grant - This grant provides a one-time award of $2,000 to siblings of a current NMC student or a sibling or dependent child of an alumnus of NMC.
Phi Theta Kappa Scholarship - This scholarship provides a one-time award of $1,000 for initiated PTK members.
United Methodist Church Member Award - This award provides a one-time grant of $1,000 for members of the United Methodist Church.
Nebraska Career Scholarship - A collaboration between the Nebraska Department of Economic Development and eligible private nonprofit postsecondary institutions, this scholarship is awarded to students pursuing degrees in programs of study leading to high wage, high skill and high demand careers.
Carolyn Scott Scholarship - This renewable award in the amount of tuition and fees is for incoming students seeking a Bachelor of Science in Nursing through NMC's traditional nursing program.
Employee Development Grant - This grant provides up to $1,600 per academic year for eligible MHS employees who are enrolled in a degree program at NMC.
External Scholarships - Many scholarships are available for transfer students studying healthcare professions. You may want to explore these opportunities through your employer, your parent's or spouse's employer, your church, local civic organizations and area foundations.
Loans
Federal Direct Loans - Subsidized loans are available to undergraduate students with financial needs as determined by the FAFSA results. Unsubsidized loans are available to undergraduate students and are not based on financial need. Students who have borrowed a Direct Subsidized or Direct Unsubsidized Loan at a previous institution may be able to use the same MPN for new Direct Loans borrowed at NMC.
Private Education Loans - Private education loans allow students to borrow funds in their name, without any government guarantee.
How to Apply as an Undergraduate Transfer Student
Follow these steps to apply to NMC as a transfer student:
Apply

to the program of interest
Submit all final high school transcripts or GED test scores (if applicable)
Submit all official college transcripts
Submit your

Written Statement

evaluation
Complete the

Program/Career Awareness Questionnaire
If you have questions, contact admissions at (402) 354-7200 or admissions@methodistcollege.edu.