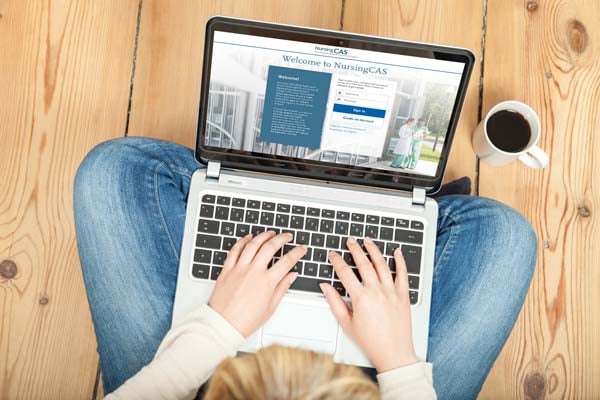 Nebraska Methodist College has partnered with NursingCAS to assist with all nursing program applications.
NursingCAS is operated by the American Association of Colleges of Nursing (ACCN) and offers a convenient and efficient process to apply to nursing school using a web-based application.
The application offers online checklists and instructions to easily navigate through the process of applying. Students are able to track the receipts of the application, transcripts and references 24/7.
Insider Tips
As most of us know, online applications add convenience but can also add an element of frustration. We've compiled seven tips to help ensure your experience with NursingCAS is as seamless as possible:
Take care of items out of your control first, such as requesting your official transcripts. Transcripts must be requested from the institution and sent directly to NursingCAS. This process can take a few weeks and can cause a delay in completing your application in a timely manner.
Complete the application on a desktop computer rather than a mobile device or tablet.
Google's Chrome web browser seems to work best.
If you are asked to answer essay questions directly on the application, write your response in a word document and copy and paste your materials into the application. This way you can save your responses just in case.
Include your name and page numbers on any documents that you attach to your application, i.e. essays, written statements, resume.
Don't procrastinate submitting your application. It can often take

3-4 weeks

to get materials verified in NursingCAS. Don't wait until the last minute to submit your materials, you might miss the deadline.
When in doubt, contact the NursingCAS Customer Service line at 617-612-2880 or email them at nursingcasinfo@nursingcas.org.
At Nebraska Methodist College, our Recruitment & Admissions Coordinators are here to help you in becoming a healthcare professional. Feel free to contact them with any questions or concerns.