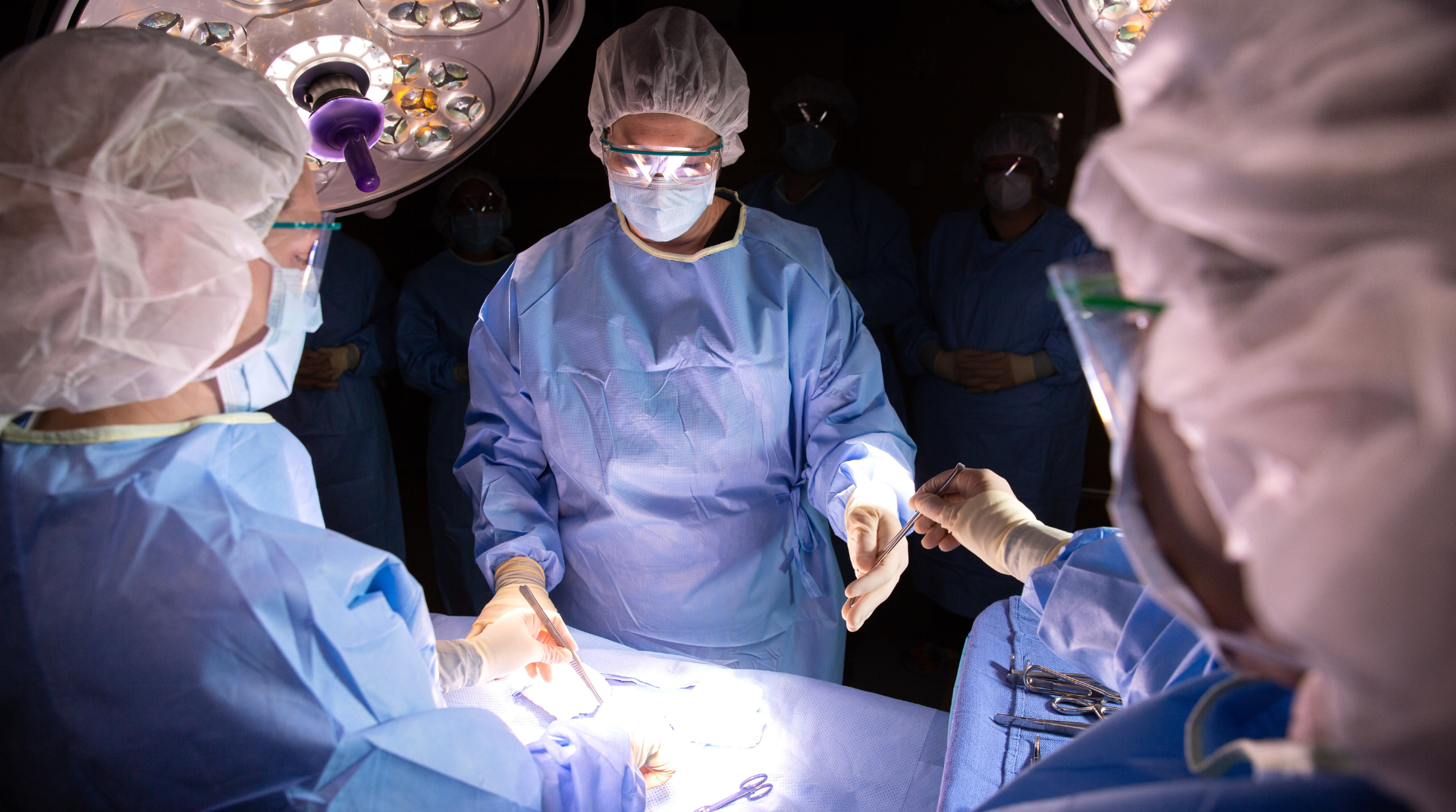 How would you like to see an open-heart surgery in person? Do you want to help remove a gallbladder? If you'd love to be a vital part of an operation, becoming a surgical technologist will put you right in the middle of the action.
As a surgical tech, you are an important part of a medical team. You'll serve as the surgeon's right hand and get a front-row seat to life-saving procedures.
At Nebraska Methodist College (NMC), the Associate of Science in Surgical Technology prepares students for an action-packed career working in the operating room.
If that sounds like something you're interested in, take a look at the top four reasons becoming a surgical tech might be for you.
1. Surgical Technology Offers Variety to Your Work
Surgical technologists typically work in hospitals, surgery centers, outpatient clinics, physician's clinics and dental offices.
Depending on where you work, you could be part of various procedures, from pediatric surgeries to neurological operations. Even when you regularly assist with similar procedures, bodies are different and every case is unique.
As a surgical tech, you'll have to think on your feet to keep up with the changes in a job that's anything but business as usual. You might:
Get a patient ready for surgery
Prepare sterile equipment
Anticipate a surgeon's needs and provide the right tools at the right time
Guide a camera during the operation
Cauterize blood vessels
Handle specimens for analysis or disposal
Close wounds
Apply bandages
Account for surgical instruments after the procedure
Sterilize equipment
2. Working in Surgery is an Active Job
If the idea of sitting at a desk looking at a computer screen all day sounds stifling, you need a career that's more hands-on. Assisting in surgeries means that you're doing physical work throughout your shifts.
There's a lot going on in an operating room, and surgical technologists work to stay organized and on top of it all. Some people might be intimidated by the high-stress situation, but surgical techs think it's exciting.
With the fast pace of the operating room, you quickly learn to expect the unexpected. The best techs keep a level head when things don't go as planned and help doctors get the situation under control. Working as a surgical tech is less predictable than many jobs, but you can bet it's never dull.
Some important qualities of surgical techs are:
Having strong communication skills
Being detail-oriented
Having integrity
Knowing how to work with a team
Having stress-management skills
3. Surgical Technology is a Meaningful Career
When you help a surgeon remove a tumor or repair a heart, you can see the good you're doing firsthand.
The satisfaction surgical technologists get from being a part of the team that helps patients is hard to match.
4. Surgical Technologists are in Demand
Advances in medical technology and aging baby boomers mean there's a need for most positions in the medical field, including surgical techs.
It's a popular program at NMC, as area hospitals count on us to train and prepare the technologists they need to keep up with the pace of medical demand.
In spring 2022, 100% of the surgical technology graduates at NMC were offered employment.
According to the U.S. Bureau of Labor Statistics, the median salary for surgical technologists in 2021 was $48,510, with projected job growth of 6% between 2021 and 2031.
What You Need to Know About Surgical Tech Programs
According to the U.S. Bureau of Labor Statistics, most employers require an associate's degree in surgical technology from an accredited program.
At NMC, an associate's degree in surgical technology is a 21-month program. It allows students to work one-on-one with experienced instructors to develop professional skills in patient care, surgical technology and communication.
The hands-on experience at NMC prepares you to enter the field after graduation.
Students prepare for being at the center of action in surgery in the surgical technology lab, which features an operating table, surgical instruments, high-tech surgical lights and more.
Clinicals give you real-world experience in the operating room, which means you'll have well-rounded knowledge before your first job.
In the final semester, students take the Certified Surgical Technologist (CST) exam.
While surgical technology is a rewarding career that you'll be satisfied with in the long term, you may want to advance your career after getting experience in surgery. You could continue your education to become an assisting technologist or a physician's assistant.
How to Become a Surgical Tech
Are you ready to learn more about becoming a surgical tech? Schedule a one-on-one in-person visit or a virtual meeting with an admissions coordinator.
If you're ready to get your career as a surgical technologist started, you can apply online.