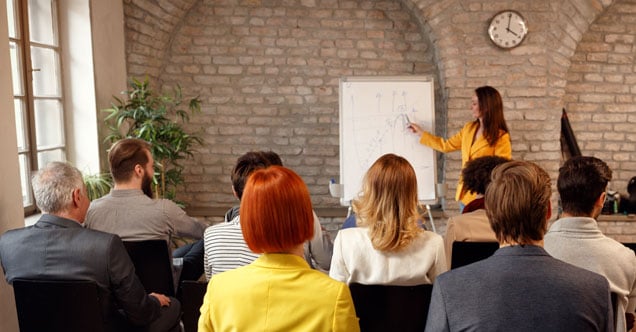 One of the most common questions about the doctoral programs at Nebraska Methodist College (NMC) relates to the scholarly doctoral capstone project. Many students are not familiar with a doctoral capstone and how it differs from the more traditional doctoral dissertation.
The answer is the type of research being conducted.
While a dissertation is original research with a goal to generate new knowledge, the doctoral capstone is translational research which 'translates' the research into practice through quality improvement or evidence based practiced initiatives.
According to Online EdD Programs, as the capstone project is a recent and innovative development in EdD programs, this option is currently only offered by a relatively small number of programs.
Streamlining the dissertation process, NMC decided to offer the doctoral capstone project to allow students to become effective change agents by translating research into a practice setting.
Doctoral programs at NMC are viewed as practice doctorates. Students in the Doctor of Education (EdD) and the Doctor of Nursing Practice (DNP) programs are learning to be leaders in their disciplines and organizations.
The doctoral capstone experience provides students an opportunity to serve in this role through project completion. The capstone process allows students to identify a gap or problem in practice, review resources and research regarding best practice related to the issue, implement evidence-based change to address the issue and evaluate the effectiveness of the change.
Upon project completion, students disseminate the project through formal presentation or publication. Ideally, change initiated from capstone projects should be sustained and duplicated to facilitate continued quality improvement and best practice.
Faculty support and guidance during the capstone process is a priority. The faculty-to-student ratio for the capstone project is 1 faculty member to every 4-5 students. The same faculty member stays with the student throughout the entire 13 months of the project, from concept to dissemination.
Additional reviews by a Doctoral Committee and Institutional Review Board (IRB) at NMC, as well as outside organization IRB as applicable, ensure projects are designed to meet the rigor and ethical standards for a doctoral project.
Student capstone projects from NMC are making a difference in healthcare, academia and the community across the United States. Projects are diverse and can include program implementation, policy change, practice change and many others. The capstone experience and doctoral programs at NMC are forming connections of professionals across diverse settings nationwide.
If you have additional questions about these programs, you can download the degree guides to receive information about the admissions criteria/requirements, application process and program details.
You can also contact our Admissions team at (402) 354-7200 or admissions@methodistcollege.edu to learn more.