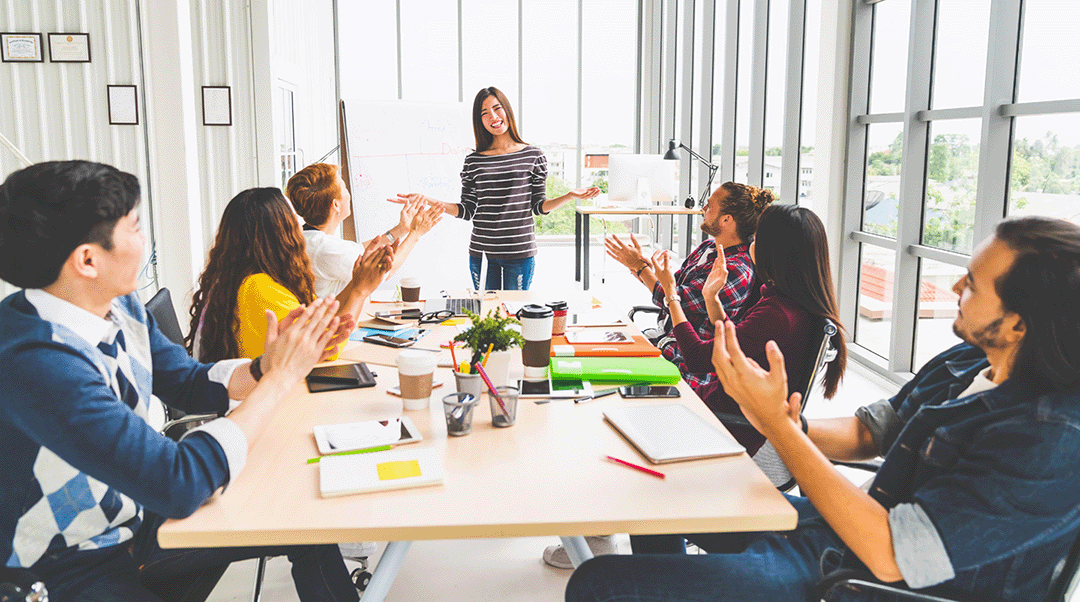 Doctoral scholarly projects from Nebraska Methodist College (NMC) students are making a difference in healthcare, academia and communities across the country.
Projects are inspiring new program implementation and influencing policy and practice changes in healthcare and academic settings.
If you've started researching online doctoral programs, you've probably discovered that some colleges require a scholarly research project instead of the traditional doctoral dissertation.
The doctoral dissertation has been a common requirement of a doctoral program. But more colleges and universities are allowing students to conduct translational research through a doctoral project.
These projects allow doctoral students to conduct research that has a narrower focus, solves a challenge or problem and can be implemented in a professional setting.
NMC is committed to teaching students to become change agents in healthcare through practice-based doctoral programs. Therefore, NMC's online doctorates have adopted the doctoral scholarly project instead of the dissertation.
Discover what doctoral degrees are offered at NMC, the difference between a dissertation and a doctoral scholarly project, the benefits of a scholarly project and how to apply to a doctoral program.
Healthcare Doctorates at NMC
NMC offers online doctorate programs for those interested in advancing their career in healthcare.
Students in the Doctor of Education (EdD) and the Doctor of Nursing Practice (DNP) programs are learning to be leaders in their disciplines and organizations.
Doctoral programs at NMC are viewed as practice doctorates, which includes extensive coursework and a culminating scholarly project.
With a Doctor of Education in healthcare, you'll be able to develop effective management solutions for various settings.
"An EdD provides a competitive advantage in attaining leadership roles in healthcare, community-based and private organizations, and education," said Dr. Alice Kindschuh, director of doctoral studies at Nebraska Methodist College (NMC).
"It also demonstrates a commitment to your profession to employers and strengthens your skill-set as an innovative change agent."
You can choose to study education and leadership to become a college or university professor, researcher, program director or administrator. A doctorate in public health policy will allow you to work as a public health consultant, health policy advisor, health and safety engineer, public health program specialist or an executive director of a public health non-profit.
NMC's education doctorate program has two tracks:
A Doctor of Nursing Practice allows you to study advanced nursing practices and build leadership skills. You can choose whether to become a family nurse practitioner, an adult gerontology clinical nurse specialist or nurse practitioner, work in public health policy or earn your terminal degree.
"NMC's DNP program should be your first choice because we have expert faculty who care about you as a person and student, and encourage communication and community while you are in the program," said Tara Whitmire, BSN-DNP Director. "Our program prepares you to be an autonomous advanced practice nurse."
NMC's nursing doctorate program offers five tracks:
Dissertation vs. Scholarly Doctoral Project
Many students are unfamiliar with a doctoral scholarly project and how it differs from a more traditional doctoral dissertation.
The difference between a dissertation and a scholarly project is the type of research being conducted.
While a dissertation is original research with a goal to generate new knowledge, the doctoral scholarly project is translational research, which 'translates' the research into practice through quality improvement or evidence-based practice initiatives.
According to Online EdD Programs, the scholarly project is a recent and innovative development in EdD programs. It's only offered by a relatively small number of programs.
The doctoral scholarly project requires research similar in rigor to the traditional dissertation.
The Benefits of a Doctoral Scholarly Project
The doctoral scholarly project experience provides students with an opportunity to serve as change agents through project completion.
The project process allows students to identify a gap or problem in practice. They review resources and research regarding best practices related to the issue. Students then implement evidence-based change to address the issue and evaluate the effectiveness of the change.
Projects are diverse and can include program implementation, policy change, practice change and many others. The capstone experience and doctoral programs at NMC are forming connections of professionals across diverse settings nationwide.
Upon project completion, students disseminate the project through a formal presentation or publication. Ideally, change initiated from the scholarly projects should be sustained and duplicated to facilitate continuous quality improvement and best practices.
Faculty support and guidance during the research process is a priority at NMC. The faculty-to-student ratio for the scholarly project is one faculty member to every four to five students. The same faculty member stays with the student throughout the entire 13 months of the project, from concept to dissemination.
The project is reviewed by a doctoral committee, NMC's Institutional Review Board (IRB) and an outside organization, if applicable. The review ensures projects are designed to meet the rigor and ethical standards for a doctoral project.
Student Perspective of the Doctoral Scholarly Project vs. a Dissertation
NMC's doctoral students say the capstone project is one of their biggest accomplishments.
"By attending NMC, I have accomplished my intended goal of becoming a more rounded educator and future leader within higher education and healthcare settings. I have a much better understanding of how to conduct original research and translational research to improve practices in both areas," said Josey Harris, who received her EdD in 2022.
How to Apply to Get Your EdD or DNP
NMC's EdD and DNP programs are 100% online, which allows you to get a professional education on a convenient schedule and balance coursework with a full-time job.
Students can choose full- or part-time plans of study to best fit their lives.
A full-time student in the EdD program can graduate in 24 months and a part-time student can graduate in 36-months.
The online application process for the EdD program takes about 10 minutes.
A full-time student in the DNP program can graduate in 36 months. A part-time student can graduate in four to five years.
You can find the online application for your desired nursing program on the nursing doctorate program page.
After submitting your application, complete a written statement, fill out a program/career awareness questionnaire and submit your resume. Your official college transcripts can be sent to admissions@methodistcollege.edu.
Visit the program webpage to review specific application requirements for your program of interest.
You can explore graduate school financial aid opportunities such as employer tuition assistance, scholarships, work study and loans.
If you have questions, contact our admissions team at (402) 354-7200 or admissions@methodistcollege.edu to learn more.