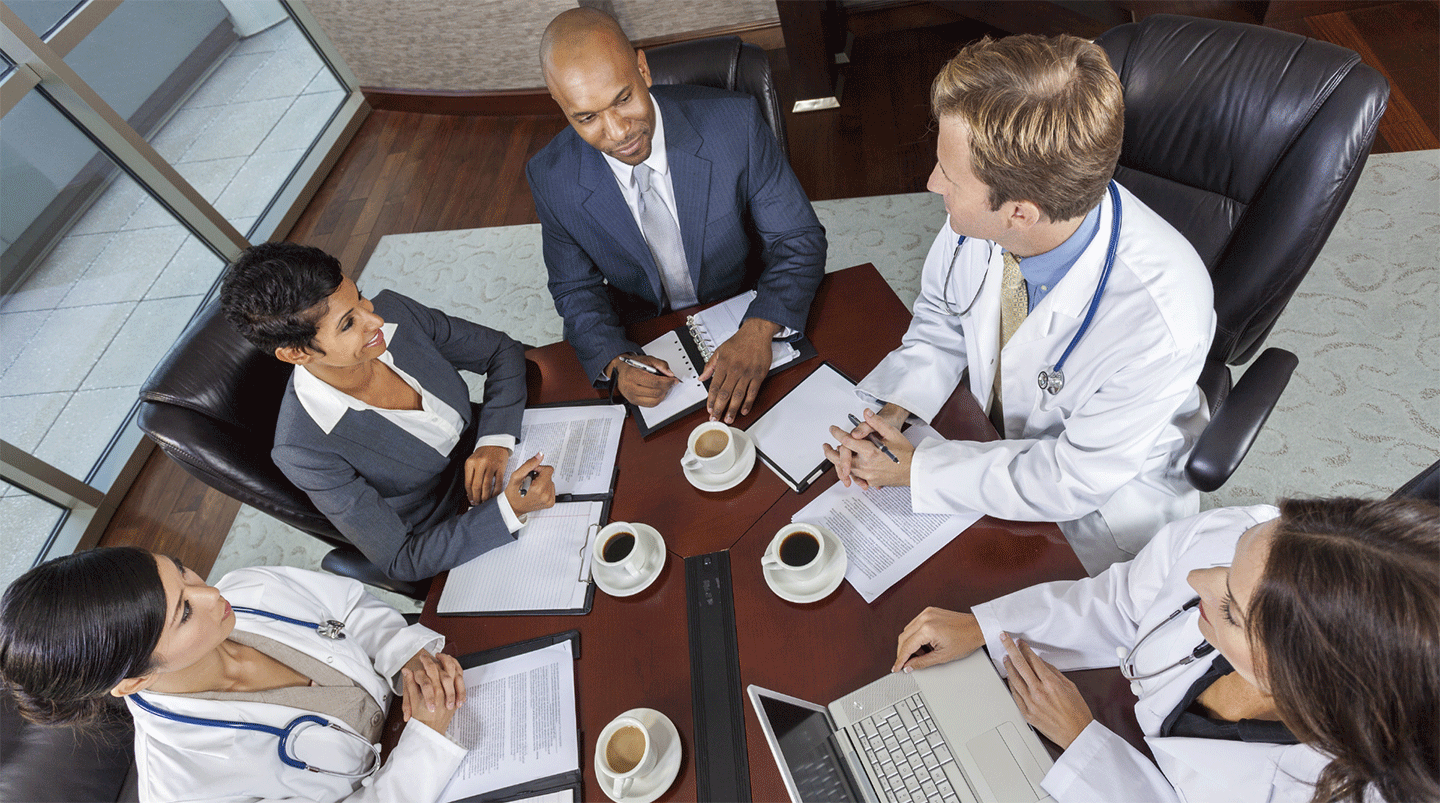 When we think about healthcare, we often think of the providers who treat patients.
While helping people in need is the primary goal of healthcare, it's a revenue-generating business that requires capable leaders who can balance the demands of achieving revenue goals while meeting customers' needs.
Healthcare management is unique because it requires individuals who have a passion for business and who care about positively impacting people's lives.
It's a career that combines supervision, planning and management in healthcare settings such as clinics, hospitals, assisted living centers, wellness centers, fitness centers, colleges, universities and public health departments.
While a nursing or allied health degree equips you with the skills you need to provide direct patient care, healthcare management allows you to have an impact on patient outcomes without working directly with them.
Here are five reasons why healthcare management could be right for you:
1. Getting an Online Degree in Healthcare Management
Whether you're getting your bachelor's, master's or doctorate in healthcare management, you can complete your degree online at Nebraska Methodist College (NMC).
The online format offers flexibility, especially for working professionals or for those with family responsibilities.
An online degree in healthcare management will allow you to gain the leadership skills and healthcare knowledge that you'll need for a successful career.
But what separates NMC from other healthcare management programs is the emphasis on compassion in our curriculum. NMC students experience a holistic culture of caring and learn how to take that into their careers. When compassion informs your decisions, from policy-making to management techniques, you'll be a better leader.
2. The High Job Growth Rate in Healthcare Management
According to Forbes, the healthcare industry will experience more job growth than any other sector in the next 10 years.
Due to the changing landscape of healthcare, hospitals and other healthcare organizations will need more management professionals to oversee patient and health services.
According to the U.S. Bureau of Labor Statistics, the average growth rate for healthcare management jobs is much faster than average at 32% between 2020 and 2030.
The growth is due, in part, to an aging baby boomer population that has created more demand for healthcare services. As demand increases, we'll see technological advancements, evolving pay models, changes in federal healthcare legislation and an increased use of online data. As a result, the need for healthcare managers and administrators continues to grow to keep pace.
3. The Diverse Career Opportunities in Healthcare Management
There are many healthcare management career opportunities that will allow you to be a leader in a sector you feel passionate about.
Jobs you can get with a healthcare management degree include healthcare administrator, clinic director, wellness program director, college professor and public health policy advisor.
An upper-level degree can also lead to lesser-known healthcare management careers such as a healthcare statistician or a clinical strategist. Starting your own healthcare business as an entrepreneur is also a potential career path.
4. The Potential for Growth Within Healthcare Management
If you already work in healthcare as a nurse or practitioner, you may want to take on new responsibilities or a leadership role.
Pursuing a master's degree in healthcare management or a doctorate in education will give you the skills that you need to move into a new role.
Once you're working in a leadership role, you'll have opportunities for growth whether it's moving from director to administrator or adjunct faculty to full-time faculty.
5. Healthcare Management Salary Opportunities
The U.S. Bureau of Labor Statistics indicates that the median salary for medical and health services managers was $104,280 per year in 2020.
However, salary ranges vary by experience, education, level of responsibility, location and other variables.
How to Get Started in Healthcare Management
If you're a first-time first-year student or a transfer student, you can earn a Bachelor of Science in Healthcare Management. The 100% online program is for students who want to lead, with a curriculum focused on healthcare administration and leadership.
You'll learn about the inner workings of clinics, private practices, hospitals, allied health systems and insurance companies.
If you're a healthcare or business professional, you can earn a Master of Business Administration in Healthcare, a master's degree in wellness and health promotion management, an education and leadership in healthcare doctorate or a Doctorate of Education in Public Health Policy.
In the master's programs, each course is taught through the lens of health services delivery and creating leaders who anticipate change and stand at the forefront of a new healthcare management model. The programs are 100% online and can be completed in 21 to 24 months, depending on the program.
The doctoral programs allow you to develop expertise in transforming organizational culture through concepts such as relationship building, reflection, education, organizational awareness and accountability. The programs are 100% online, and can be completed in 24-months as a full-time student and 36-months as a part-time student.
You can enroll in a healthcare management program at NMC at methodistcollege.edu/apply-now.