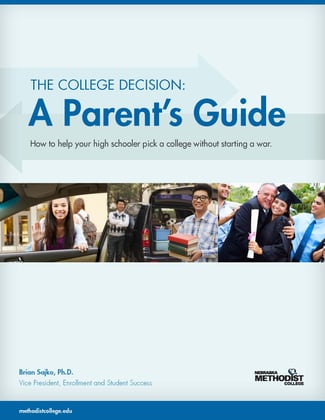 As they get older, your kids become more and more independent. They might drive themselves to high school, have their own jobs and do their own laundry (sometimes, if you're lucky). But that doesn't mean they're all on their own just yet.
They still need your parental guidance from time to time, and the college search is one area you'll likely want to be involved in. You want to provide support and good advice while ultimately letting them make the final decision.
Our ebook can help you navigate the process. Download the guide to learn:
How to get the search started
The timeline to follow from high school on
What to expect from a college visit
The ins and outs of the application process
Keep the Peace
Along with how-to advice, there are also tips for finding that balance between butting in and staying on the sidelines completely. After all, you don't want to spend a year or more arguing over the college question.
Our practical, easy-to-implement tips will help you keep the peace. You'll find:
An expectation discussion guide
A list of what you should and shouldn't do at a college visit
Areas where your student might need more help
Advice for supporting your teen after they've chosen a college
Download the free e-book today and learn how to help your high school-age student prepare for college.