You have a strong desire to help others and make a real difference in your community and the world. You've always had an interest in healthcare, but maybe the idea of being a doctor isn't appealing to you. It takes several years to become a doctor, and you can have an equally rewarding career in just a few years.
If you're unsure of your options, we've put together a list of healthcare careers you can have in just two years or less. There are so many healthcare jobs that don't require lots of schooling, and we want to make sure you know all about them and what they require.
1. Respiratory Therapist
Because of the COVID-19 pandemic in 2020, there is a huge need for respiratory therapists (RTs). Patients recovering from COVID-19 may continue to have breathing issues as well. RTs also work with premature infants and patients with asthma, emphysema, cystic fibrosis and sleep disorders. They help with patients who have had heart attacks, drowned or gone into shock.
Earn your associate's degree in respiratory therapy in just two years at Nebraska Methodist College. This career is in demand, and students are eligible to sit for the Certified Respiratory Therapist (CRT) exam. The field of respiratory care is expected to grow 19% between 2019 and 2029.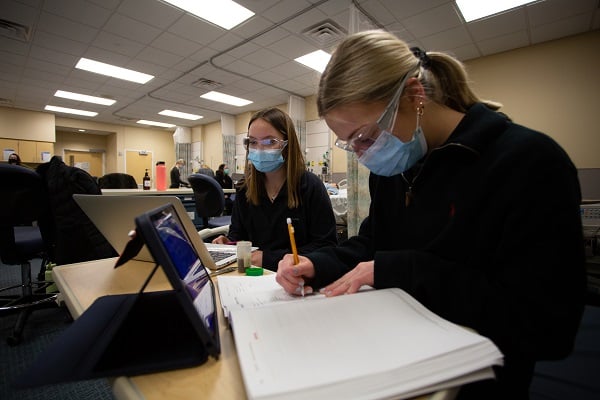 2. RN to BSN
Earning your Bachelor of Science in Nursing can open many doors in your career. While other BSN programs take up to four years, NMC offers an RN to BSN option for those wanting to advance their careers quickly. The RN to BSN program at NMC takes 12 months with appropriate transfer credit. This program is 100% online and can be completed in part- or full-time study.
Earning your BSN means investing in your career and future. Many hospitals and clinics now require their nurses to hold bachelor's degrees. With a BSN, you'll be eligible for more jobs and potentially earn more money. You'll be able to have more autonomy over your career and advance in the field quickly.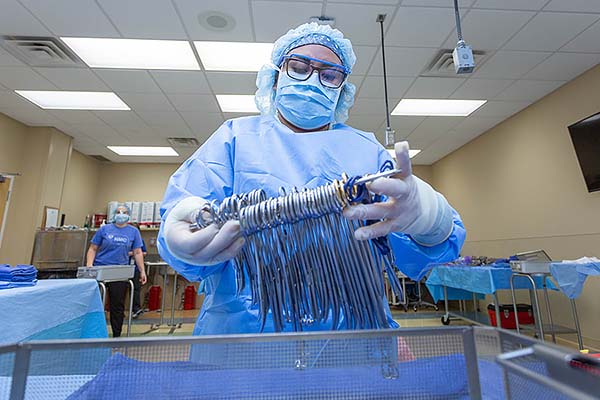 3. Surgical Technologist
As a surgical tech, you get to be front and center in the OR. The medical team relies on you to clean the equipment, prep the room for surgery and know the tools needed during different procedures. This career is action-packed and not for those who are squeamish.
Surgical techs are in high demand, and many graduates from NMC are hired into the Nebraska Methodist Health System. Often, those graduates are hired three months before graduation. You can earn your Associate of Science degree in Surgical Technology in just under two years.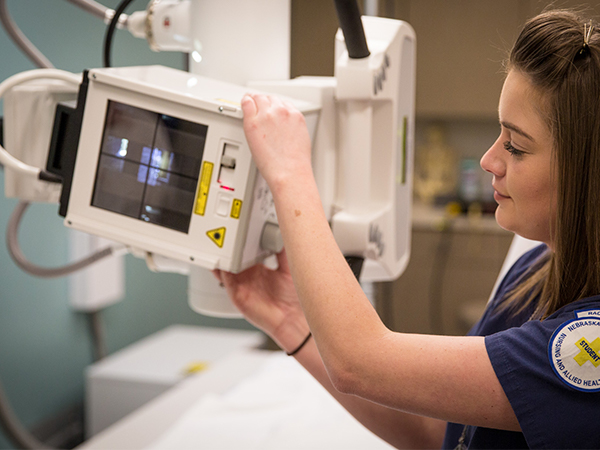 4. Radiologic Technologist
Radiologic technologists (rad techs) create images of the human body that are used in different diagnostic procedures. They use a combination of technology, science and patient care to perform job duties. Rad techs take X-rays and work in hospitals, clinics or other diagnostic imaging centers.
NMC's 24-month Associate of Science degree program in radiologic technology features a blend of hands-on experience and classroom education. NMC's campus has a state-of-the-art, fully energized digital X-ray lab on campus.
5. Physical Therapist Assistant
You can become a physical therapist assistant (PTA) in just under two years. NMC offers an associate's degree in this program that combines clinical experience with hands-on classroom instruction.
Students are prepared to work under the supervision of physical therapists to help patients improve physical capabilities. PTAs provide most of the hands-on care and follow a patient through a plan of care set by a licensed physical therapist. PTAs practice physical therapy procedures, including exercise, education and the use of special devices or technology.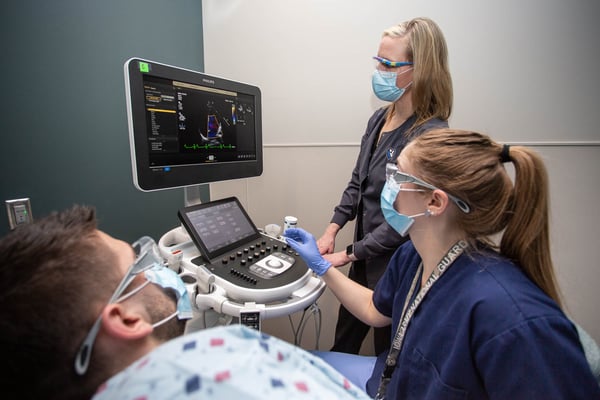 6. Cardiovascular Sonographer
A cardiovascular sonographer helps physicians in the diagnosis and treatment of disorders affecting the cardiovascular system. They use ultrasounds and other technologies to collect and evaluate images of the heart, heart valves and blood vessels. Cardiovascular sonographers analyze and record information related to blood vessel anatomy and blood flow of the vessels.
An Associate of Science degree can be earned through this 21-month program. It preps students for adult echocardiography and vascular technology examinations administered by the American Registry of Diagnostic Medical Sonographers (ARDMS). Diagnostic medical sonographers have a 17% job growth rate between 2019 and 2029.
If you want to make a difference in the lives of others, check out Nebraska Methodist College to further your education and start a life-changing career.