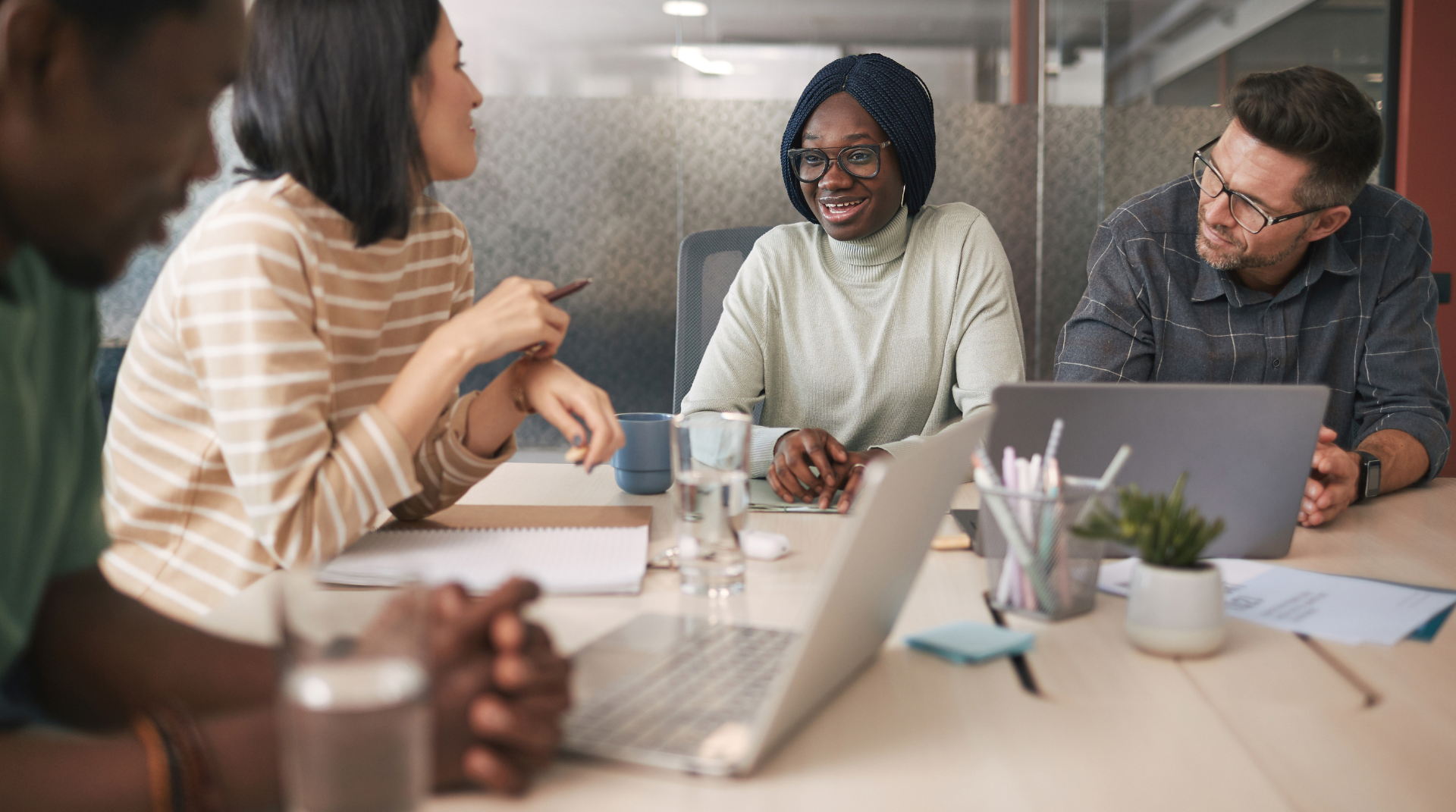 There's no better time to get your Doctor of Education in Public Health Policy.
Now more than ever there is a need for public health professionals. Public health policy leaders played a critical role in the COVID-19 pandemic. They will continue to play an important part in public health initiatives and emergencies.
Getting a doctorate of education in public health policy is more convenient than ever with the online program at Nebraska Methodist College (NMC).
The Doctor of Education in Public Health Policy is the newest non-nursing doctoral degree program offered by the College. Some of the benefits include online courses, a sensible timeframe and no dissertation.
"The EdD in Public Health Policy program really looks at leadership and program planning to address public and population health issues. It provides students with the skill set to advocate in a policy arena at a local, state, regional or national level," said Dr. Alice Kindschuh, director of doctoral studies.
What is Public Health Policy?
An EdD in Public Health Policy will allow you to influence change through population and public health initiatives and health policy.
The goal of NMC's online doctoral program is to educate leaders who can influence change. NMC students become change agents in population and public health initiatives, program development, health policy and higher education at a systems level.
True to NMC's mission, graduates will take on leadership roles to positively influence the health and wellbeing of a community.
"The program allows individuals to play a role in addressing the health of their community at the population level," Kindschuh said. "For healthcare to be effective, we can't wait to have people come to our healthcare systems. We have to go where people are. The Public Health Policy program gives individuals the skill set to develop population health initiatives where people live, work and play."
Getting an EdD in Public Health Policy Online
With the online doctoral program in public health policy, you can accelerate your career quickly while balancing your personal and professional life.
Doctoral programs at NMC are viewed as practice doctorates, which includes extensive coursework and a culminating scholarly project.
The program, which requires 44 credit hours, consists of online courses along with two on-campus intensives. The NMC campus is located in Omaha, NE.
Courses include public health ethics, population health, biostatistics, epidemiology and healthcare finance.
The program can be completed in two years with full-time study or three years with part-time study.
Because the majority of the program is online, it allows students to have flexibility to complete coursework on their own time.
The overall faculty-to-student ratio at NMC is 14:1, so you'll have personal attention from faculty. NMC's public health policy program is taught by highly experienced and credentialed faculty members, giving you insight into real-world situations.
The EdD in Public Health Policy is an accredited online program by the Higher Learning Commission (HLC), a regional accreditation agency recognized by the U.S. Department of Education.
Ditching the Dissertation for a Scholarly Research Project
Unique to NMC, the doctorate in education offers a scholarly translational research project as opposed to a dissertation.
Students' scholarly research projects inspire new program implementation and influence policy and practice changes in healthcare and academic settings.
The doctoral dissertation has been a common requirement of a doctoral program. But more colleges and universities are allowing students to conduct translational research through a doctoral project.
According to Online EdD Programs, the scholarly project is a recent and innovative development in EdD programs. It's only offered by a relatively small number of programs.
"While a dissertation is original research with a goal to generate new knowledge, the doctoral capstone is translational research. Students 'translate' the research into practice through quality improvement or evidence-based practice initiatives," said Dr. Kari Wade, associate professor at NMC.
The project process allows students to identify a gap or problem in practice. Projects are diverse and can include program implementation, policy change, practice change and many others.
The doctoral scholarly project experience provides students with an opportunity to serve as change agents through project completion.
Public Health Policy Career Paths
Those with a Doctor of Education in Public Health Policy will find a host of career opportunities available to them. With an EdD, you can work in academic, community or healthcare settings, influencing change in any of these arenas.
The average yearly salary for public health administrators was $69,757 in June 2022, but the salary range is typically between $60,944 and $78,396 in 2022, according to salary.com. Salary ranges depend on education, certifications, experience and location.
Potential career paths include:
Public health consultant
Health policy advisor
Public health policy administrator
Health and safety engineer
Public health education or program specialist
Manager or executive director of public health non-profit
Health system administrator in population health initiatives
College or university faculty member
A career in public health is rewarding, but also offers opportunities for growth and versatility in the type of work you do.
Depending on the career path you choose, job responsibilities could include educating the public about health issues, writing grant proposals, evaluating community health needs, assessing health policies and acting as a liaison between your agency and the government.
As a public health policy professional, you'll address the physical, mental, social and economic well-being of the community you serve.
How to Apply to NMC's EdD in Public Health Policy Program
To be admitted, applicants must have a master's degree from a regionally accredited institution. Your master's degree must have a GPA greater than 3.0 on a 4.0 scale. No GRE is required for admission.
Applications to enter the program are currently being accepted on a rolling basis.
The online application process for the EdD program takes about 10 minutes.
After submitting your application, complete a written statement, fill out a program/career awareness questionnaire and submit your resume. Your official college transcripts can be sent to admissions@methodistcollege.edu.
After you're admitted, you can explore graduate school financial aid opportunities such as employer tuition assistance, scholarships, work study and loans.
To learn more about the program, contact the NMC admissions team at (402) 354-7200 or admissions@methodistcollege.edu.