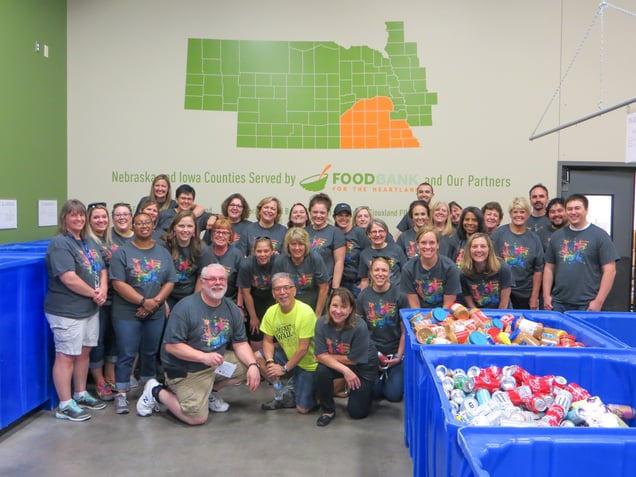 How can we be the change we want to see in the world? For example, what can any one of us do to fight poverty, hunger, homelessness and unemployment in Omaha?
We can begin by volunteering to help those in need.
Every person, every pair of hands makes a difference. This is more than a lesson taught to NMC's students. This is a core value lived and modeled by our NMC family as educated citizens.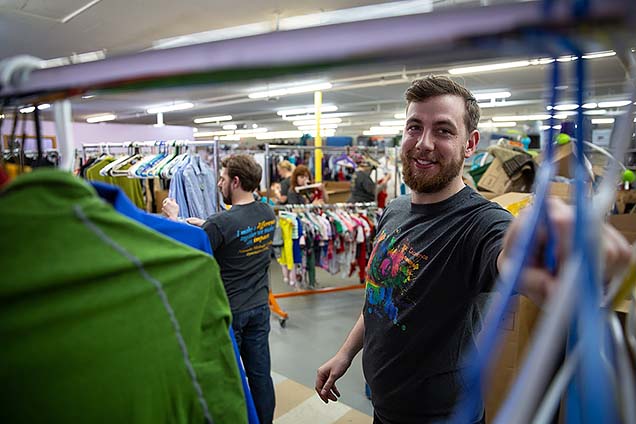 Yesterday afternoon, faculty and staff put their usual workloads aside to volunteer at three of the community's outstanding nonprofit service organizations: Food Bank for the Heartland, Heart Ministry Center and Open Door Mission.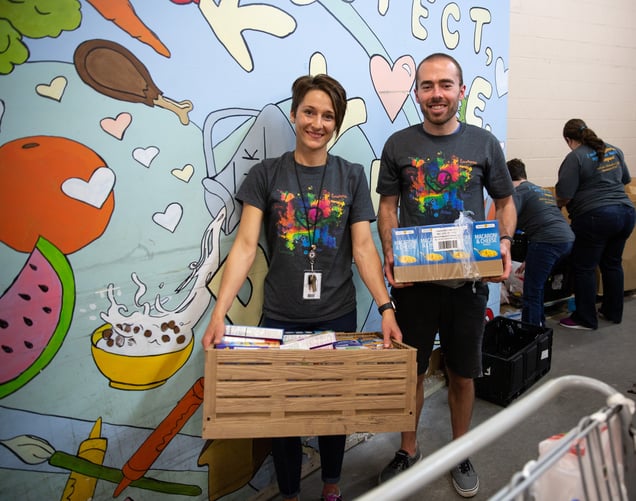 At each location, NMC's volunteer teams tackled their assigned tasks. Some stacked cans and boxes of food staples on warehouse shelves while others bagged fresh fruit. Donations of clothing, household goods and toiletries were sorted. Merchandise was organized. Floors were swept.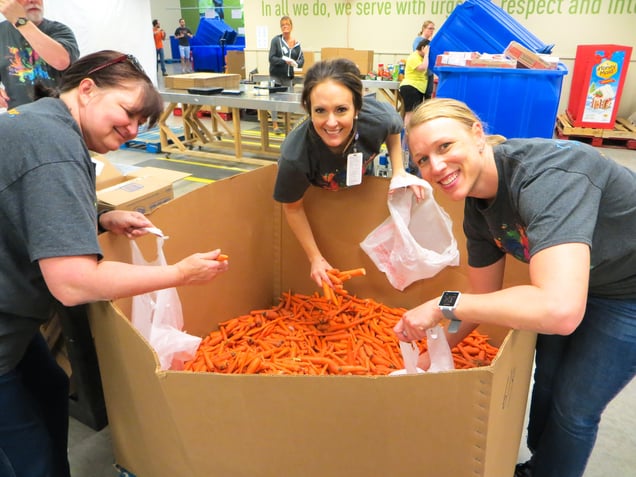 To the volunteers, the contributions may have seemed small. The organizations served believe the impact is large, enabling more families in need to choose healthy foods and other essentials in settings that are tidy, welcoming and well-organized.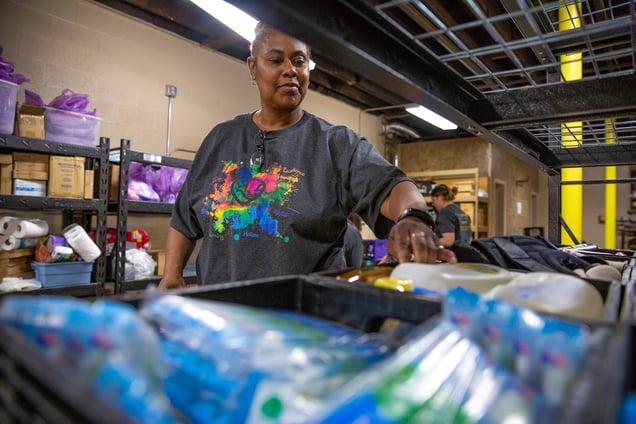 At Heart Ministry Center, Pantry Leads Kim Trost and Aaron Brooks, Jr. emphasized the life-transforming value of providing a fresh start and way forward for those severely affected by poverty. They said the journey toward self-sufficiency is a long one, and the skills they develop as members of the Center's Fresh Start job training and placement program are essential to obtaining paid employment.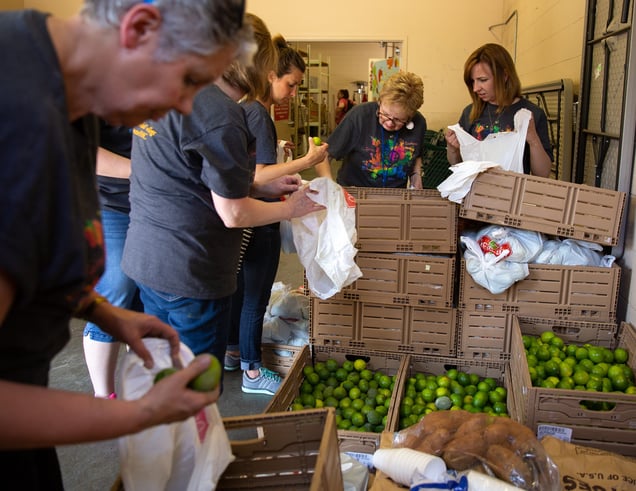 All the planning and preparation required to smoothly handle the influx of dozens of volunteers from NMC and other organizations hones organizational skills, opening doors to build brighter futures.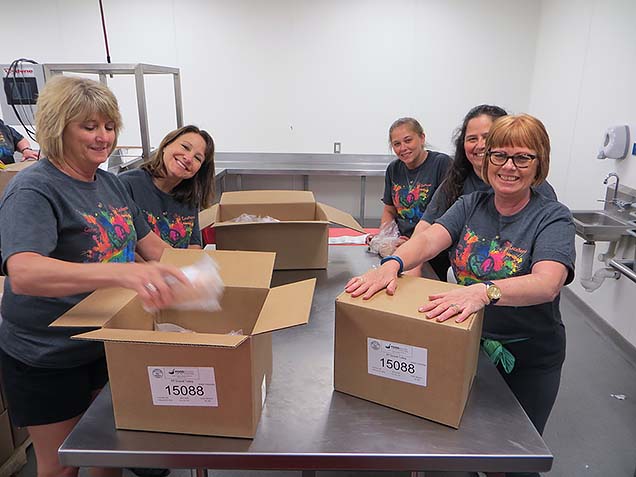 "You're preparing us for tomorrow's workday," said Aaron.