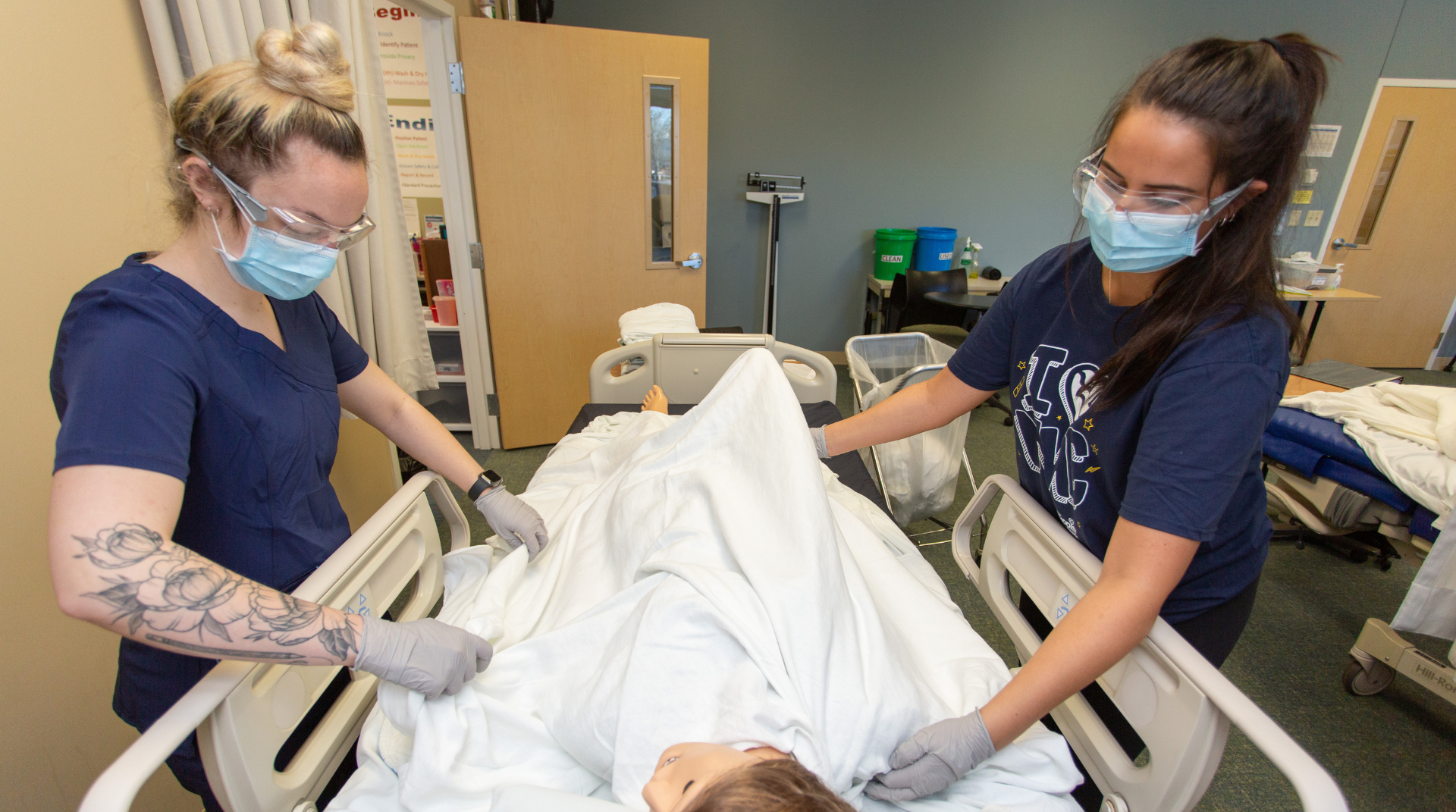 If you've experienced the healthcare world as a Certified Nursing Assistant (CNA), you might be contemplating the next step in your career. One path that many CNAs consider is pursuing a Bachelor of Science in Nursing (BSN).
Those with CNA credentials are distinctly poised to venture into a BSN degree, and here's why.
Discover why this career evolution is logical and dive into the myriad benefits of becoming a BSN-prepared nurse.
1.

You've witnessed healthcare firsthand as a CNA.
Thanks to your tenure as a certified nursing assistant, you've glimpsed healthcare from a unique perspective that many students haven't. Consequently, you're likely equipped to discern if a bachelor's in nursing aligns with your aspirations.
Having that realization is a big step. Because of your unique position, you can move forward confidently, knowing that you belong in the healthcare community.
Earning a BSN gives you the foundation you need for a nursing career.
Going from being a CNA to a BSN will mean taking courses in biology, anatomy, physiology, psychology, nutrition and more.
You'll improve your critical thinking skills through service-learning experiences and community-based education. You'll also get hands-on experience using various life-size anatomical human models or manikins. You'll learn how to think critically and quickly in many situations, and practice creating a caring atmosphere to help comfort patients.
2. Leveraging your CNA Experience
Your CNA background equips you with a unique set of skills that not only make the transition to a registered nurse smoother but also sets the stage for excellence. Beyond the fundamentals like measuring vitals or assisting with daily tasks, you've honed a compassionate approach to care. This intrinsic value of empathy, cultivated as a CNA, is paramount as a nurse. The genuine connections you've forged with patients enrich your perspective, ensuring your nursing journey is both patient-centric and holistic.
3. Financial and Career Advancements with a BSN
While a CNA role is commendable, obtaining a BSN is a transformative move that offers career advancement and a potential salary boost. A growing number of healthcare institutions are now prioritizing nurses with a bachelor's degree, underscoring its significance. The U.S. Bureau of Labor Statistics pegs the median salary for BSN-prepared nurses at an impressive $77,600 annually, signaling a promising return on investment. While the educational journey from CNA to BSN entails more extensive coursework and potentially higher tuition, various assistance programs, like those offered by Methodist Health System, can significantly mitigate these costs.
4. Unlocking a Multitude of Opportunities
With a BSN in hand, the world of nursing opens up manifold. Whether you're inclined towards specialized departments like pediatrics, emergency care, or obstetrics, or you're eyeing leadership roles, a BSN is your key. For those with a penchant for continuous learning, a BSN is often just the beginning. Advancing to a Master of Science in Nursing or a Doctorate offers avenues to become trailblazers in the realm of healthcare.
How to Take the Leap From CNA to BSN
Making the transition from a CNA to a BSN might seem daunting, but remember, your CNA foundation is robust. Begin by exploring BSN programs that value your prior experience. Engage in conversations with peers or mentors, and consider open houses or info-sessions. Seek out scholarship or tuition assistance opportunities, especially those tailored for CNAs transitioning to nursing roles. Most importantly, trust in your journey thus far. The skills, experiences, and values you've garnered as a CNA will not just aid your BSN journey but make it remarkably rewarding.
If a career in nursing is right for you, check out our Nursing Career Guide. It highlights the many careers for nursing professionals.
If you're ready to apply, fill out an online application.
Interested in learning more about NMC's BSN programs? Reach out to us at (402) 354-7200 or admissions@methodistcollege.edu.