NMC Scholarship Fund Launched in Cheyla Pettett's Memory
"A strong spirit never dies."
Stephanie Pettett spoke these words while accepting her daughter Cheyla's honorary diploma from Nebraska Methodist College. She spoke with a mother's boundless love, pride, and grief.
Cheyla Pettett, a member of NMC's inaugural Master of Occupational Therapy (MOT) class, would have fulfilled her dream and graduated from the program this year—if she had lived. Tragically, 29-year-old Cheyla was struck down in a car-pedestrian accident days before classes were to start in August 2016.
The impact of Cheyla's remarkable life continues to resonate with those lucky enough to have known her. And with countless others Cheyla will never meet.
Forever a member of the NMC family, Cheyla continues to make a difference. She has given the gift of life through organ donation, and, with the launch of an NMC scholarship fund in her memory, Cheyla is opening a door for other students with her passion and resilience.
Very Special, Very Determined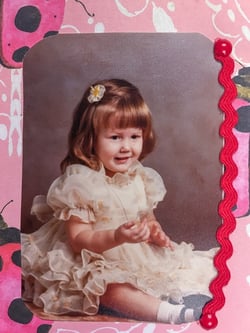 "Cheyla was someone very special to know," Stephanie said, describing her daughter's warm and giving nature.
Cheyla was the family's "Ladybug," an affectionate nickname given by her maternal grandmother.
"She was the touchy-feely one, the kid always offering to rub your shoulders or scratch your back," Stephanie said. "When Cheyla was young, she talked about owning a spa."
Stephanie knew Cheyla would succeed in any career she chose. Cheyla had proven no obstacle could hold her back.
"Cheyla's dyslexia was diagnosed in second grade. School never came easily, but she didn't let that slow her down," Stephanie said. "She devoted lots of nights and weekends to spelling and homework. She made flash cards and study lists, even in college."
Cheyla grew up in Atoka, Oklahoma, the only daughter and middle child of Stephanie and her husband, Paul. After high school, Cheyla worked hard to attain her bachelor's degree, attending Southeastern Oklahoma State University before transferring to the University of Oklahoma.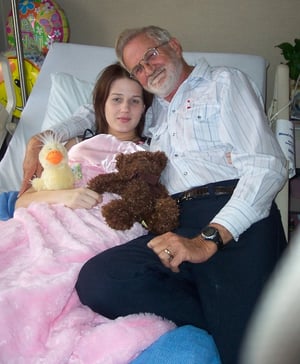 At age 19, Cheyla was in a serious car accident.
"Police officers came to the house," Stephanie said. "They told us she'd been taken to the hospital and was in critical condition."
Doctors said Cheyla would need time and therapy to recover from a traumatic brain injury. They recommended Cheyla wait a year before trying to return to college.
"As soon as Cheyla was conscious, she told us, 'No, I'm not waiting,'" Stephanie said. "She went back to school while receiving therapy. It was hard, but even when it meant retaking some classes, she was determined to do it."
As Cheyla explained in her NMC admissions essay, the experience helped her know what she wanted to do with her life.
"The occupational therapists at the rehabilitation facility I attended helped me put my life back together," wrote Cheyla. "After my accident I wanted to make the world a better place by helping individuals live fulfilling lives. For me, that meant becoming an occupational therapist."
Making Lives Better
"Cheyla was going to help the world," said Justin Singer, her fiancé. "She was so caring. Her goal in life was to make other people's lives better."
Justin and Cheyla met in Oklahoma after she applied for a part-time job at the company where he worked. Another store manager showed him Chelya's application with a headshot on her resume, a quirky thing to include.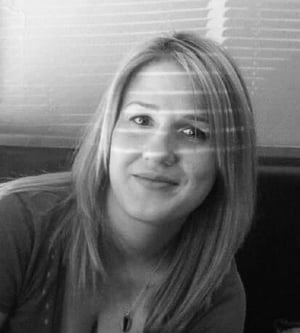 "As soon as I laid eyes on that photo, I knew she was someone I wanted—no, I needed—to meet," Justin wrote in a Facebook post describing how the couple met.
After Cheyla was hired, Justin was the manager who trained her. He says he knows a lot of people question whether love at first sight is real, but he stopped asking that question the day he met her.
"I had the answer standing right in front of me," Justin wrote. "She was absolutely gorgeous. She was absolutely brilliant. She had a smile that could stop the world around you. I was in love."

Justin eventually won Cheyla over. Over the next four years, the two were almost inseparable, and Justin was 100 percent behind Cheyla's decision to become an occupational therapist.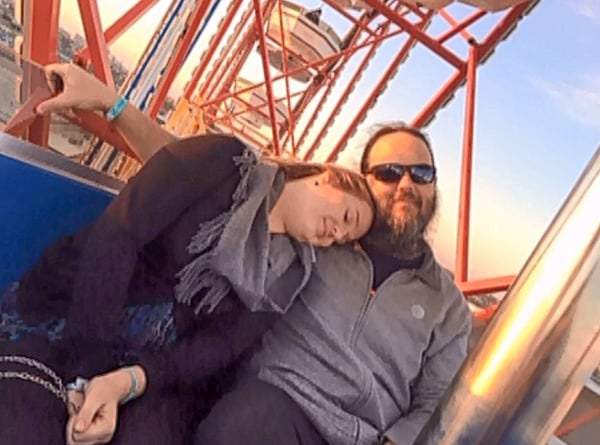 "I'd help her study. We'd spend hours studying at a park or a coffee shop, then move on to another park or coffee shop for more study time," Justin said. "She'd fill shoeboxes with her flashcards and notecards."
Justin and Stephanie say Cheyla was overjoyed to be accepted into NMC's new MOT program. Cheyla moved to Omaha first, bringing the couple's beloved dog, Gotti. Justin had arranged a job transfer to Omaha that would allow him to follow a few weeks later.
"Cheyla was so very excited to be there," Stephanie said. "She called me right after orientation to say, 'Mom, I have so many lists and so many important things to do!'"
"Cheyla was really happy to meet her instructors and classmates," Justin said. "She knew they were exactly the right people she wanted to be with and study with."
Justin had every reason to believe the couple's future was set.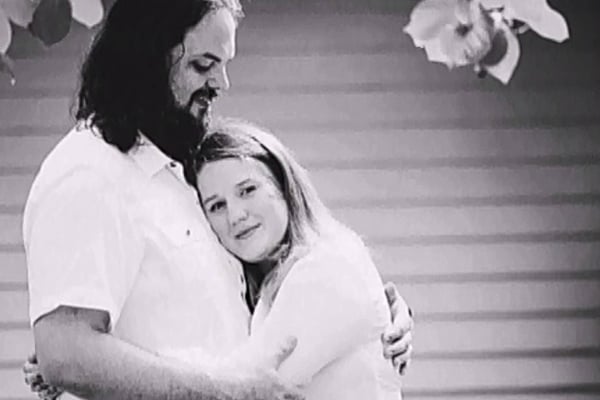 "Cheyla was the only one I wanted to spend my life with. We'd been planning our wedding, and I had her dad's blessing," Justin said. "Now it was just about getting her to graduation."
Positivity and Passion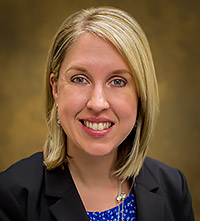 Melissa Kimmerling, EdD, MOT, OTR/L, the director and creator of NMC's MOT program, knew Cheyla as one of the 24 bold students selected for the history-making first cohort.
"Joining our first class required a leap of faith from every student," Melissa said. "This was a new, not-yet-accredited program."
Melissa remembers the strong impression Cheyla made when she interviewed at NMC.
"We could see Cheyla's kindness, positivity, and passion for the field shining through, as well as her determination to overcome any challenge. Resilience like hers makes a real difference in graduate school," Melissa said, "and I knew she would make an incredible occupational therapist."
It was a challenging and exciting time for everyone involved with the program, and Cheyla eagerly dove right in. When students and faculty came together for orientation, Cheyla was the one to suggest a facebook group, immediately friending and following her MOT classmates. Three days later, tragedy struck.
Mary Turner, another MOT faculty member, was the first to hear the news report that a young woman out walking a dog had been hit by a car. Her name was Cheyla.
What followed was a whirlwind of shock, sadness, and unbearable loss.
When Melissa and Mary arrived at the hospital, they met Stephanie and Paul at Cheyla's bedside. The police had located the Pettetts on their way to Omaha for a planned visit with their daughter.
Due to the catastrophic nature of her injuries, Cheyla never regained consciousness.
"It was just unreal that she was gone," Stephanie said. "Cheyla was in heaven, but she looked as if she was still with us. We had time to touch her, and time for Justin to arrive."
"That was a very hard call to receive," Justin said. "I couldn't get there fast enough. I thought she'd be coming out of this."
Navigating Through Grief
Stephanie said she cherished the kindness of Melissa and Mary, who had brought flowers to the hospital and later helped the family pack up Cheyla's apartment.
"They were so sweet, and the students were so sweet," Stephanie said. "Everyone was."
Melissa remembers searching for more ways to help Cheyla's family and classmates.
"How do we handle this kind of grief? How do we do the right thing?" Melissa wondered. "We hadn't experienced a tragedy like this before. We were all navigating through this together."
Melissa, with the full support of NMC's administration, faculty, and staff, was transparent in honoring Cheyla and showing Cheyla's family the same compassion we would want our own loved ones to receive.
"There is such a special place in my heart for Cheyla and the Pettett family," Melissa said. "One of the things we did was create a mural for our Occupational Therapy pediatrics lab."
Handprints of Cheyla's classmates form the leaves on the tree of the student-designed nature scene, with a ladybug and memorial plaque for Cheyla. NMC was honored to have Justin and members of the Pettett family return for the mural's unveiling in 2017.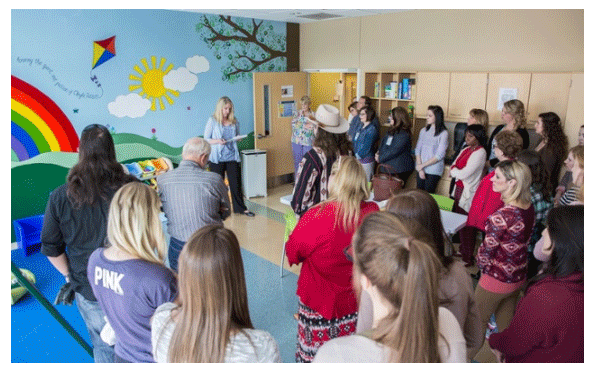 In October 2018, Justin and the Pettetts were welcomed back as special guests at the NMC Alumni Reunion and Awards Banquet for the presentation of an honorary diploma in Cheyla's name.
Below, from left: Stephanie Pettett, Associate Professor Michelle Massey, and NMC Director of Alumni Engagement Angela Heesacker Smith.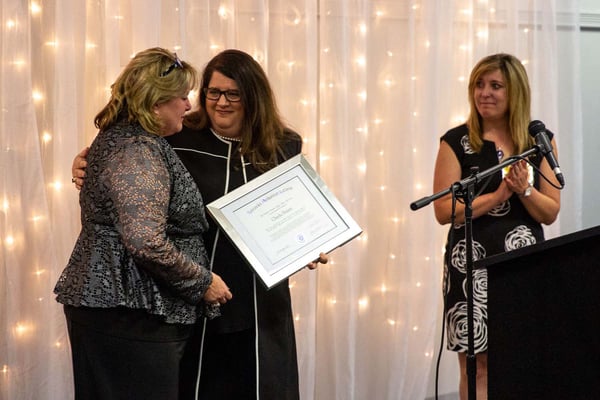 "Cheyla Pettet was the definition of resilience," said Michelle Massey, MS, OTR/L, associate professor and academic fieldwork coordinator for the MOT program, in telling Cheyla's story. (Melissa Kimmerling had been hospitalized in early labor and was unable to attend the event.)
"We know that Cheyla exemplified the Meaning of Care and all of the core values of Nebraska Methodist College," Michelle said. "Cheyla was an NMC student, and she will forever be an NMC alum."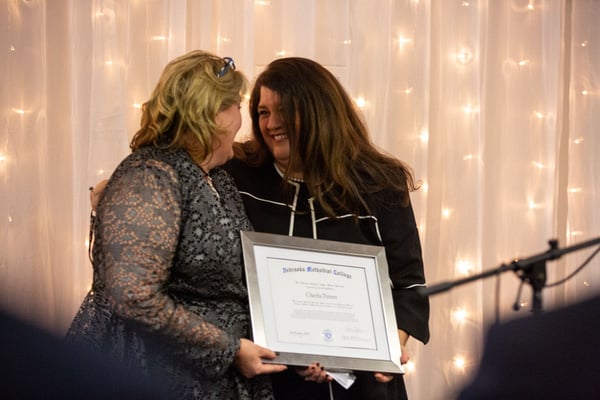 It was a night of tears, hugs, and memories shared. It was night of connections forged and deepened because of Cheyla.
And, as Michelle explained, through a remarkable turn of events, it was a night when Cheyla's heart was present, spiritually and physically.
United by Cheyla's Heart
A woman had called the NMC Alumni Office with a last-minute request to attend the banquet.
"It would mean a lot to me to be at the dinner when you honor Cheyla Pettett," the woman said. "I'm Jan Going. I am the person who has Cheyla's heart."
Jan, a former college financial aid officer, struggled with heart issues for nearly three decades. First, a dangerously racing heartbeat that required an ablation procedure. Next, congestive heart failure, enlargement of her heart, and surgery to install an LVAD, a device to help her failing heart hold on until a transplant was possible.
Jan was hospitalized, her heart barely pumping, when she got the call in August 2016, saying, "We have a heart for you."
Jan says the transplant surgery went beautifully. As time passed, the deep gratitude she, her children, and grandchildren felt toward the heart donor and donor's family continued to grow, as did their desire to say thank you.
The Going family was able to connect with the Pettett family first by phone. By mutual agreement, they chose to meet just before the Alumni Reunion. At the families' request, NMC arranged for them to meet privately and then to speak briefly with the media about Cheyla's gift.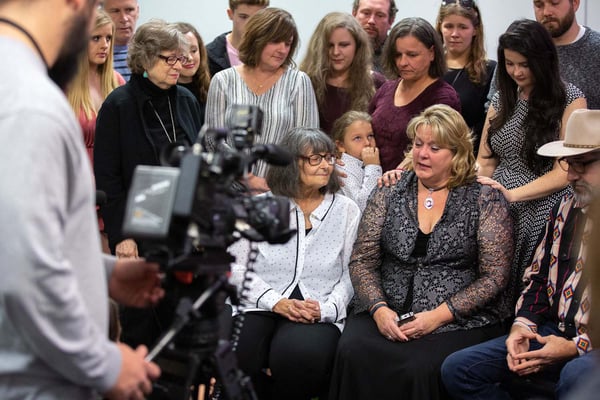 "Every day is a blessing," Jan told the Pettetts, "and I thank you for your priceless, wonderful gift."
Below: Heart recipient Jan Going positions a stethoscope so Stephanie Pettett can listen to Cheyla's heart beating.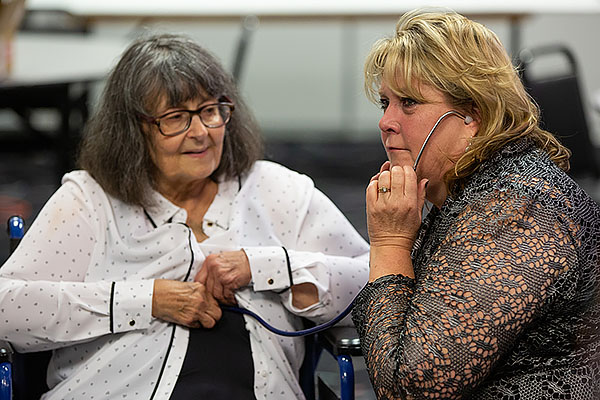 "Cheyla would have wanted someone to benefit," Stephanie said. "She had a good heart in more ways than one."
Gifts and stories were exchanged, inspiring laughter and tears as more connections were revealed.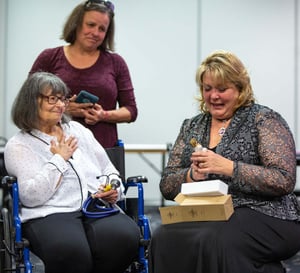 Jan's daughter Shelly, who'd taken the lead in bringing the families together, had insisted on naming her mother's new heart Ruthie because Jan's middle name is Ruth.
At the time, they had no way to know that the donor was Cheyla, whose middle name is Ruth.
The meeting of the two families was both overwhelming and wonderful, Jan said, especially getting to know who the Pettetts are and what Cheyla meant to them.
"I'm kind of in charge of this heart now," Jan said. "I've been given a big chance."
Through tears, Jan's daughter Shelly spoke of her gratitude. "My mom's hands are warm again, her feet are no longer blue, and now I finally get to say thank you."
"It's a comfort to know Jan is so well-loved and that Cheyla's gift will be used well," Stephanie said. "We'll have a lifelong connection with Jan and her family—and more reasons to come back to Nebraska."
The two families chose to go public with their story to increase awareness and support for organ donation. They also wanted to share their admiration for healthcare professionals, especially first responders.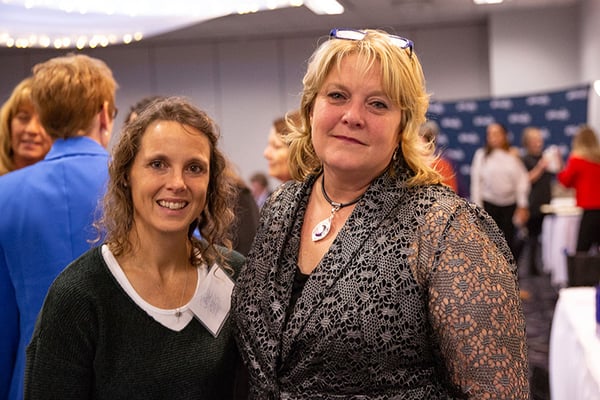 Another special guest at NMC's Alumni Reunion was the first person to come to Cheyla's aid at the scene of the accident: Jane Bies, BSN, RN, now a member of the Methodist Hospital Cardiopulmonary Rehabilitation team. (Jane is shown above with Stephanie.)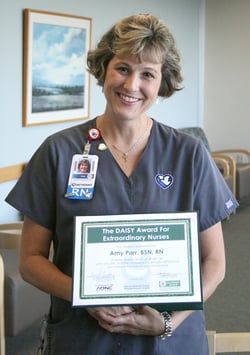 A second nurse with a Methodist connection helped care for Cheyla in her final hours.
Amy Parr, BSN, RN, a staff development nurse from the Methodist Hospital Short Stay Unit. Amy was honored for her compassion with the DAISY Award in October 2016. (Amy Parr is shown holding the DAISY Award certificate.)
Forever in Our Hearts
The desire to attain the advanced education that would allow her to help others as an occupational therapist brought Cheyla to NMC.
"I feel that all education is important," Cheyla wrote. "Education is power."
NMC hopes to empower others, like Cheyla, who have the passion and resilience to pursue a Master's in Occupational Therapy. The kickoff of fundraising for the Cheyla Pettett Memorial Scholarship was announced at the Alumni Reunion.
Below, from left: Wren and Stephanie Pettett, Justin Singer, 2018 NMC MOT grads Melissa Doerr and Kaitlin Johnson, NMC President/CEO Deb Carlson, Michelle Massey.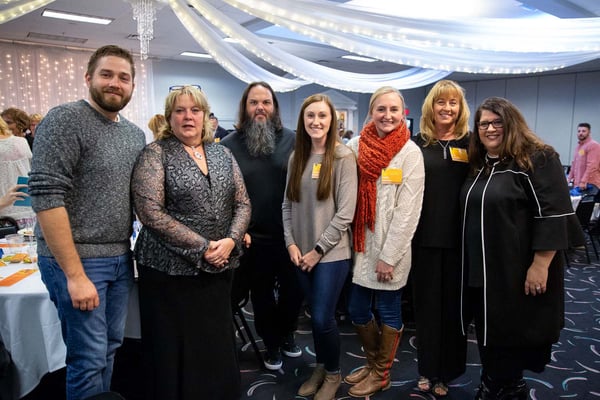 "Cheyla has been embraced and immortalized by Nebraska Methodist College, and we are so touched by that," Stephanie said. "Thank you for keeping her spirit alive."
Reba Baker-Snow, who is Stephanie's mother and Cheyla's grandmother, wanted to share one more message with the NMC family. She wrote, in part, "Thank you for including us and for honoring Cheyla. I like to think she knows your efforts and is pleased. She forever lives in our hearts.
In photo below, Justin Singer is at front, far left. Back row: Wren, Paul, and Sky Pettett. Front row: Stormee and Stephanie Pettett, Reba Baker-Snow, Kaytee Pettett.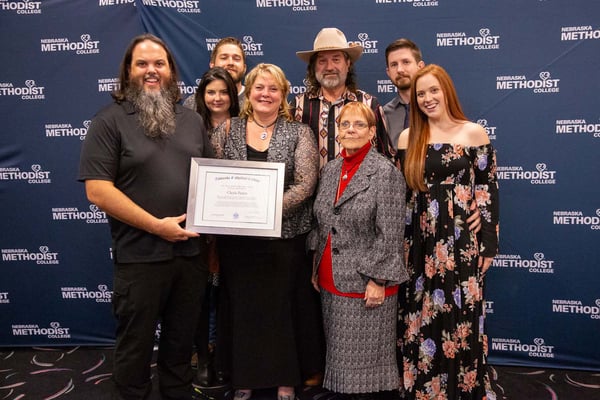 Cheyla Ruth Pettett
March 28, 1987 – August 9, 2016
Cheyla is survived by her parents, Paul and Stephanie Pettett; fiancé, Justin Singer; brother Sky Pettett and his wife, Kaytee; brother Wren Pettett and his wife, Stormee; grandmother, Reba Baker-Snow; grandfather, Joe Rushing; nephew, Lincoln Pettett; niece, Indiana Pettett; aunts; uncles; cousins; and other relatives and friends.
Media Coverage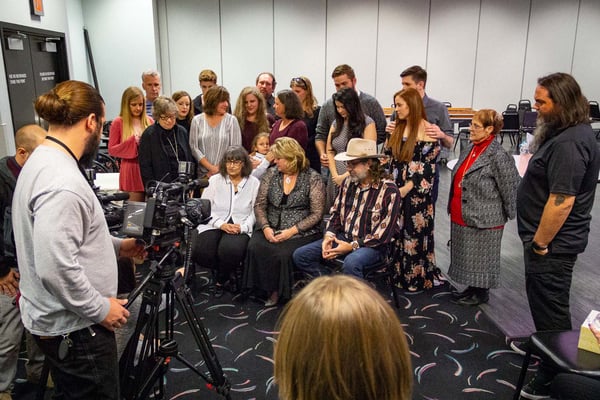 KETV: Two Families Connected by One Heart
KMTV: Donor Family Meets Heart Recipient for the First Time
Omaha World-Herald: Parents of Methodist College Student Meet Recipient of Daughter's Giving Heart
Cheyla Pettett Memorial Scholarship
To donate to the scholarship fund, contact Methodist Hospital Foundation at (402) 354-4825 or visit methodisthospitalfoundation.org/gift.
NMC Master of Occupational Therapy Program
Learn more about the MOT program at Nebraska Methodist College, which has earned five-year accreditation by the Accreditation Council for Occupational Therapy Education of the American Occupational Therapy Association.