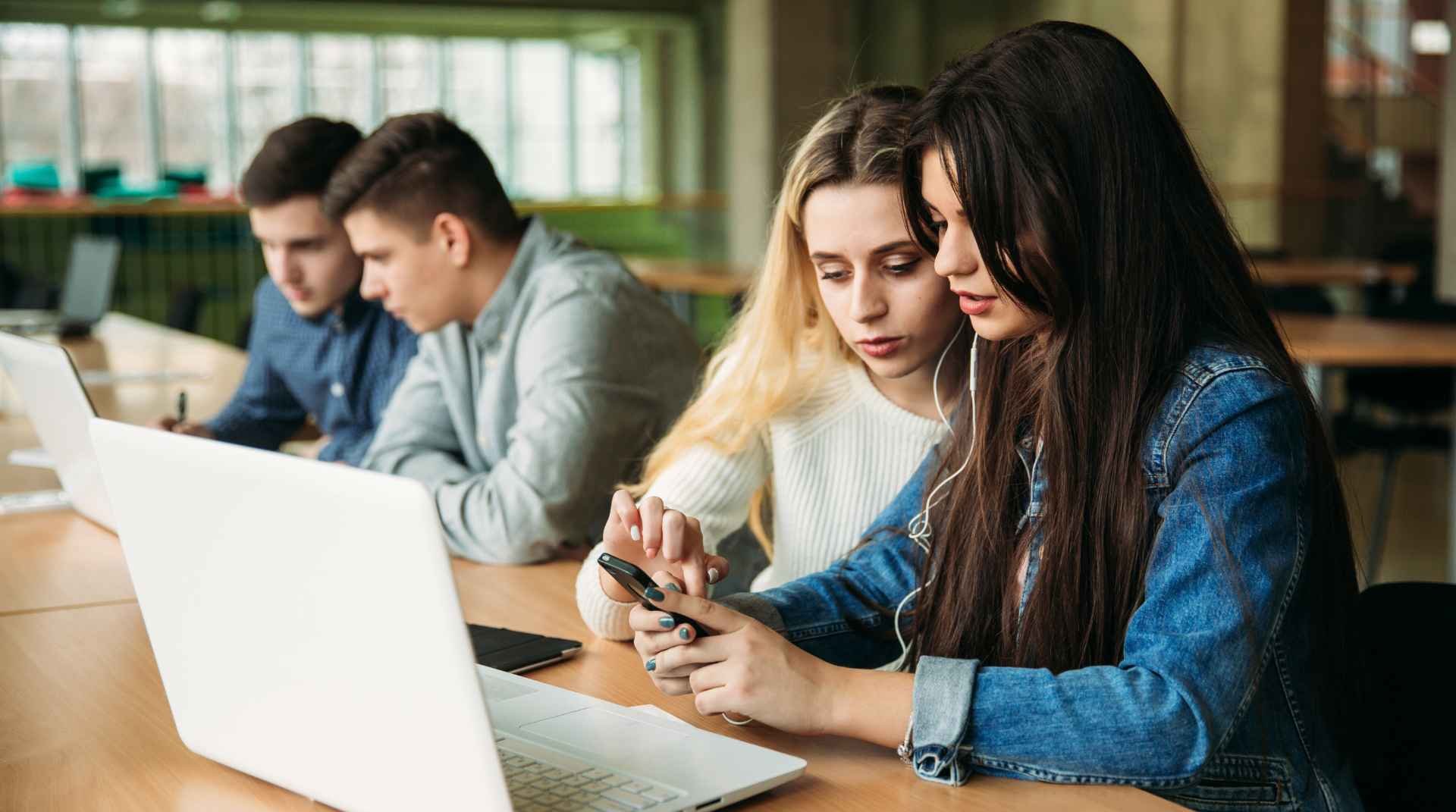 As a high school junior, preparing for college might not be on your mind yet.
But starting the college search process early will allow you to get a head start on campus visits, college essays and researching scholarships.
I'll be a college freshman this fall, so college prep is fresh in my mind.
I've come up with tips that will help you select the college of your dreams. When all of your friends are stressed and trying to finish their applications, you'll be relaxed knowing you applied to college months ago.
How to Prepare for College in High School
1. Always Carry A Pen.
When you're taking college tours and getting information from teachers and counselors, typing on your phone can seem unprofessional. Your campus visit is your first chance to make an impression on the admissions team and faculty from your preferred program.
You never know when you'll need a pen, and don't want to be caught without one. Having a pen and taking notes is a great way to make yourself look reliable.
2. Find a College Counselor.
Your high school has a counselor or a team of counselors, and they are there to support you during your college search. They will help you with everything you need to know, but it's up to you to build a relationship with them.
Most counselors have talked to hundreds of students, so you need to make yourself stick out. Give them a reason to think of you when an opportunity comes up at a college you're interested in. It doesn't hurt to have someone looking out for you.
3. Follow Up With Your College Counselor.
Once you've established a relationship with your high school counselor, make sure you follow up with them.
A beneficial service counselors can provide is scholarship prep for high school students.
After your counselor helps you find your desired program at different colleges, schedule campus visits and apply for colleges, they can guide you through the process of finding financial aid.
Applying for scholarships and grants can be overwhelming, so having someone to take you through the financial aid process will be beneficial. They can help you find scholarships, understand the criteria for scholarships and answer any questions have about financial aid.
Preparing for scholarships in high school will allow you to get support and guidance so you don't have to figure it out on your own.
4. Make Sleep a Priority.
There comes a time in everyone's life when they relish the overworked, overactive teenager attitude, bragging about how they're accustomed to running on three or four hours of sleep. But it's important to remember not to let activities and academics control your life.
Make sleep a priority, whether that means getting eight hours at night or taking naps. Taking care of yourself is one of the most important yet overlooked aspects of college preparation.
5. Take Standardized Testing Seriously.
Your NESA, ACT and SAT scores can help your school look good, make your family proud and get you into the college you want to attend.
Your standardized test scores are not just another grade. In addition to your application, college essay and interview, many colleges will look at your standardized test scores.
6. Start Visiting Colleges.
Visit as many colleges as possible. Every college puts its best foot forward online, but you have to feel the vibe on campus to be completely sure.
You can check out this Campus Visit Guide to learn what questions to ask and what to look for during your campus visits.
7. Don't Just Get Involved. Get Committed.
Rather than join every club just so you can expand your resume, join one or two that you're really interested in and can contribute to.
Being committed to something that matters to you personally is far preferable to having your name on 20 rosters for clubs you don't really participate in.
When you dedicate more time and energy to a small number of activities you're interested in, you may get clearer about your career goals.
8. Start Working.
Getting a job while in high school demonstrates responsibility, teaches you how to work well with others and helps you save money to reduce your student loans.
If you're involved with extracurricular activities, try working one or two days a week after school or on the weekends.
9. Open a Bank Account.
Your parents may have set some money aside for you to use while you're in college, but you may want to start thinking about eliminating future loan debt. And once you have a job, you'll need a bank account to deposit your paychecks.
The more you save now, the more you can put toward your tuition and college expenses.
How to Schedule a Visit at Nebraska Methodist College
NMC is a premier private healthcare college that offers degrees and certificates in nursing, allied health and healthcare management.
The College offers certificates, associate, bachelor's, master's and doctoral degrees on campus and online.
Established in 1891, NMC is an affiliate of the Methodist Health System and is fully accredited by The Higher Learning Commission of the North Central Association of Colleges and Schools.
NMC offers organized visit days for specific types of students or programs.
Just Juniors Day is a visit day for high school juniors that allows students to learn about NMC and programs.
At Nursing Visit Day, you'll discover how to begin your career as a nurse. You'll learn about NMC's traditional four-year Bachelor of Science in Nursing program, explore the campus, learn about the application process, and meet current students and faculty.
NMC Preview Day allows you to learn about your program of interest, tour campus, learn about financial aid and talk with faculty.
You can also schedule a virtual or in-person one-on-one personalized visit. During a one-on-one visit with an admissions coordinator, you can learn about your program of interest, tour campus and ask questions.
If you have questions, contact admissions at 402-354-7200 or admissions@methodistcollege.edu.
About This Blog Post
This blog, originally published in July 2015, has been updated and republished.
The original author, Leona Dunn, graduated from Omaha Burke High School and participated in Nebraska Methodist College's Upward Bound college preparation program. Named one of Nebraska's best student communicators by the University of Nebraska-Lincoln and the Omaha World Herald, Leona attended Tennessee State University.