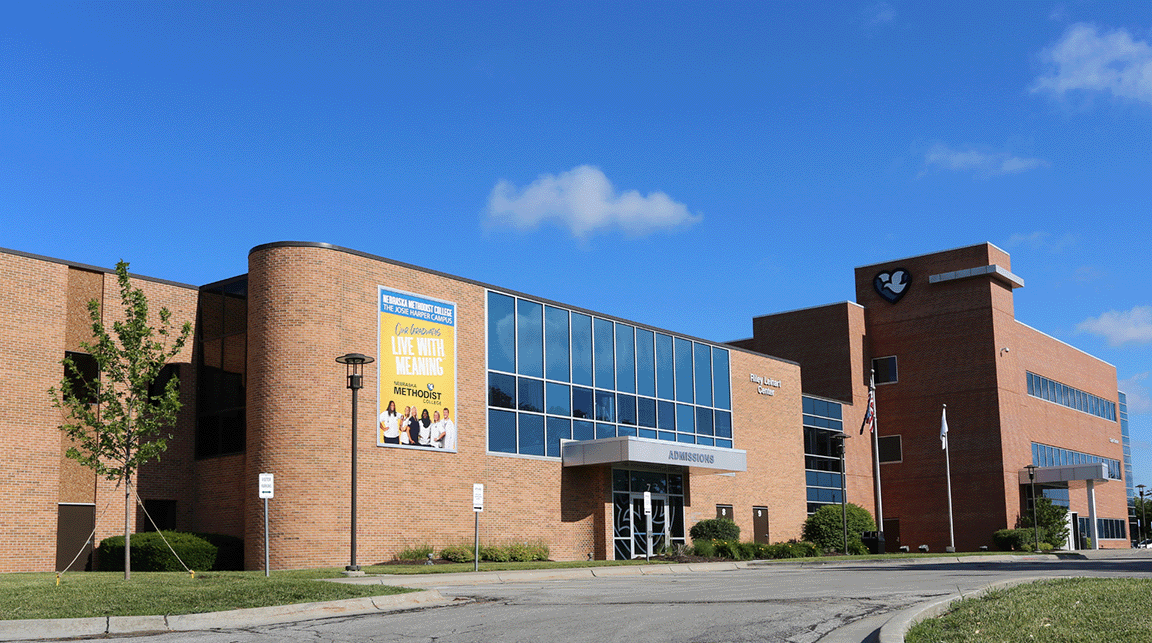 You most likely have many questions about the colleges you're interested in attending. There's a simple way for you to get your questions answered, schedule a campus visit.
Visiting campus is the best way to determine whether a college is the right fit for you. And asking the right questions while visiting campus will help make your decision even easier.
"Campus visits help you get a feel for the school you're interested in," said Michelle Olson, associate director of enrollment services at Nebraska Methodist College (NMC). "Take a tour of the college to get a firsthand look at the buildings, amenities, student life, safety, departments and housing.
What You'll Get From a College Visit
During a college visit, you'll meet with an admissions counselor who will provide information about the following:
Your program of interest.
The college application process.
Financial aid and scholarships.
Student housing.
Campus support services.
College involvement.
Admissions coordinators also provide campus tours. Touring the campus allows you to see classrooms, laboratories, student housing and amenities such as study spaces, dining options, the fitness center and more.
You may also meet with an advisor or program director for your program of interest.
"I personally encourage potential applicants to come for a tour during a week when classes are in session because they can get a feel of what life on the campus is actually like," Olson said. "It's important to find out if it's a place where you could see yourself living and studying for the next few years of their life."
The Most Important Questions to Ask on a College Visit
During your college visit, you'll take in a lot of information. Learning about programs, seeing the campus and discovering what student life is like is important, but there are some essential questions you should ask to help you make your final college decision .
How many credit hours are required to graduate, and how long will that take?
What is the cost of tuition? What is the total per semester?
What scholarships and financial aid opportunities are available?
Are there other financial assistance opportunities available?
Is there employment support and/or counseling for graduating students?
How to Schedule a Campus Visit
Colleges often offer organized visit days for specific types of students or programs.
Some of the visit days that NMC offers include:
Nursing Visit Day - At Nursing Visit Day, you'll discover how you can begin your career as a nurse. You'll learn about NMC's traditional four-year Bachelor of Science in Nursing program, explore the campus, learn about the application process, and meet current students and faculty.
ACE Preview Day - During ACE Preview Day, you'll learn about NMC's 12-month Accelerated Bachelor of Science in Nursing program, explore campus, meet faculty and students, and more.
NMC Preview Day - NMC Preview Day allows you to learn about your program of interest, take a tour of campus, learn about financial aid and talk with faculty.
Transfer Night - If you're looking for a new start without starting over, then Transfer Night allows you to schedule an appointment with an admissions coordinator to ask questions about the application process, transferring credits, support services and more.
Just Juniors Day - This visit day for high school juniors allows students to learn about NMC and programs.
You can also schedule a virtual or in-person one-on-one personalized visit. During a one-on-one visit with an admissions coordinator, you can learn about your program of interest, tour campus and ask questions.
About Nebraska Methodist College
NMC is a premier private healthcare college that offers degrees and certificates in nursing, allied health and healthcare management.
The College offers certificates, associate, bachelor's, master's and doctoral degrees, both on campus and online.
Established in 1891, NMC is an affiliate of Methodist Health System and is fully accredited by The Higher Learning Commission of North Central Association of Colleges and Schools.
Learn more about NMC's programs and schedule a visit.