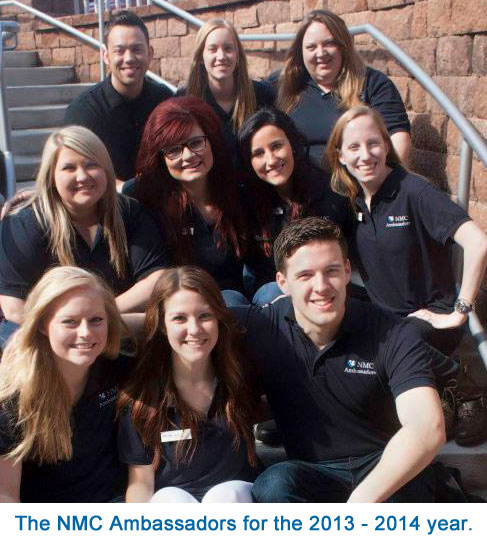 August marks the start of the school year for many Nebraska Methodist College students. Whether you are a freshman moving to campus for the first time or a returning upperclassman, here are a few tips to help you make a smooth adjustment to college life:
1. Adjust your sleep habits now.
If you've been in summer vacation mode, you may have gotten used to staying out and getting up at later times. Going to bed a little earlier now and setting your alarm clock for when you'll be getting up for class will help you be alert and awake for your first day.
2. Pack your things for moving day.
If you will be moving to
Josie's Village
or somewhere else near campus, it's a good idea to start packing your things early to help avoid a stressful moving day. Packing early will also help you decide if you can make it all in one trip or determine if you'll need help moving.
3. Buy textbooks and school supplies.
You don't want to be the one borrowing a pen and a piece of paper on the first day of class. Stop into the NMC
Bookstore
to buy your books and stock up on supplies. Don't forget to get some
NMC swag
, while you're at it!
4. Upgrade your technology.
If you have a computer, now is a good time to perform any needed upgrades and updates or to install any new software you'll need for the school year. You might also want to remove any unnecessary programs that are slowing down your computer.
5. Have your car checked out.
Whether you'll be living on-campus or commuting, give your car a once-over before school starts. Change the oil, check the tires and have any needed maintenance done to help you avoid any preventable car problems during the school year.
6. Stock up on supplies for your new home.
Make sure you've got a good supply of all the necessary toiletries. Having some snacks on hand is also a good idea.
7. Spend time with family.
Make room for some "quality time" with your parents and siblings before classes begin. When school starts, they will miss you, and you will miss them too.
8. Connect with your fellow students.
If you're a returning student, plan a get-together with a few of your close classmates. If you are a
freshman
, make contact with your roommate and get acquainted.
9. Say goodbye to summer.
If you are someone who absolutely must make the most out of your summer, get in one last hurrah. Go to the lake, lay by the pool or enjoy one last summer festival with your friends. (But don't worry, fun is still allowed after classes start.)
10. Set goals.
Come to college knowing what you want to accomplish. Writing down a few goals will help you stay focused on what you want to achieve, whether that is maintaining a high GPA or pursuing a certain area of your career field.
What are you doing to get ready for the school year?