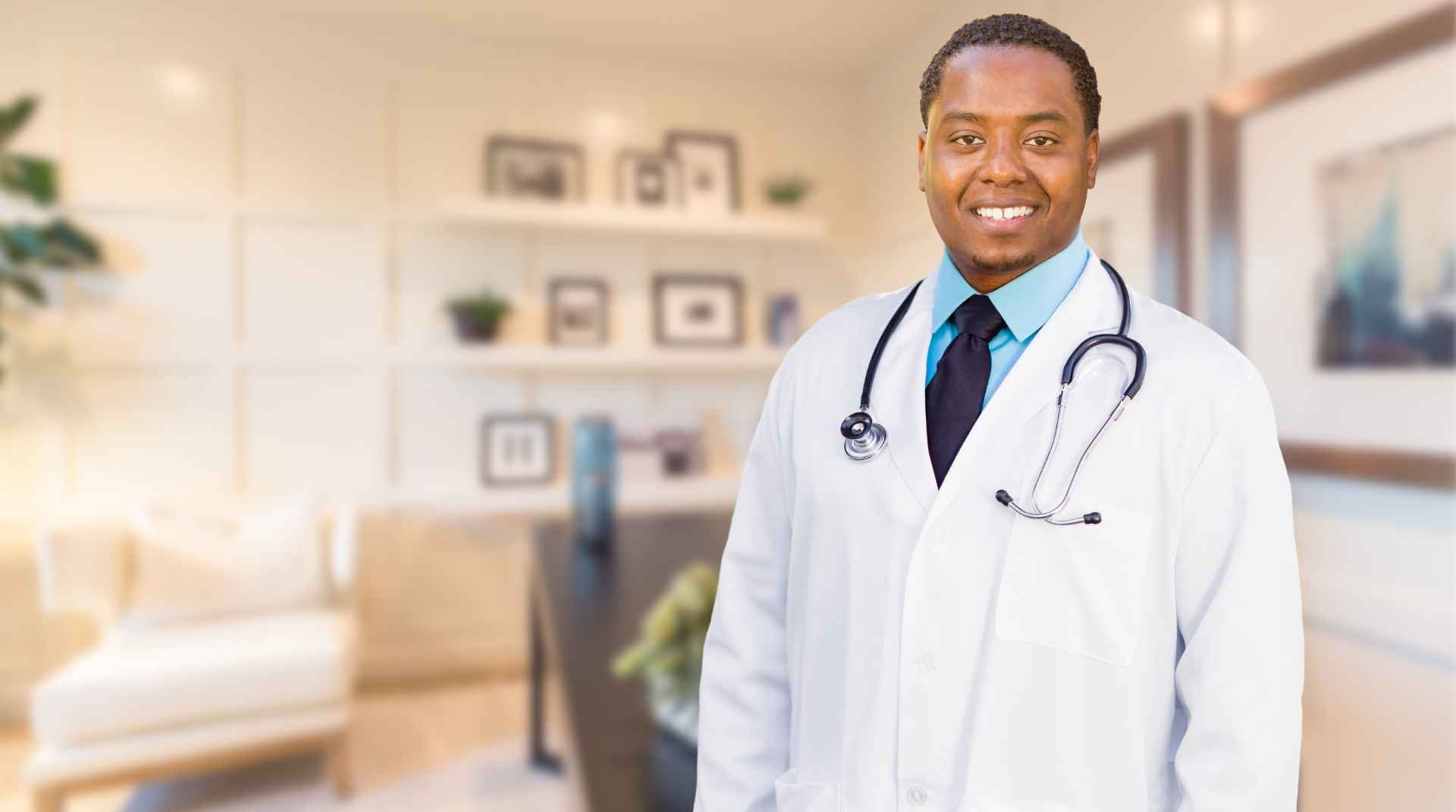 As an Advanced Practice Registered Nurse, you may wonder what the next step in your education journey and career should be.
We often hear from APRNs who have thought about applying to Nebraska Methodist College (NMC) to earn their DNP online, but are unsure if it's the right next step.
It's more important than ever before that advanced practice nurses continue their education with a Doctor of Nursing Practice degree.
Discover why it's time to go from an APRN to a DNP.
You'll Learn New Skills in Your Doctorate Program
Many full-time nurses who have finished their Master of Science in Nursing program feel like a marathoner crossing the finish line. When you complete your research-intensive project curriculum, it may be hard to think about doing it all over again.
But it's important to remember that the DNP will differ from your MSN program.
We know you already possess the necessary knowledge to succeed in your chosen advanced practice field.
Instead, the DNP program focuses on the specifics of population care. The advanced concepts you learn will equip you to fill demanding healthcare leadership roles while you simultaneously carry out the nursing practice you've committed yourself to throughout your career.
Some classes you'll take during your DNP program include healthcare finance, healthcare policy, population health, public health ethics and epidemiology.
A DNP Gives You More Options and More Access
Nursing has evolved at a tremendous rate in recent years and there are more opportunities for nurses with doctoral degrees.
Previously, the role of care planning was assigned exclusively to physicians, while registered nurses remained in the role of caretaker. The dynamics of healthcare have shifted to accommodate the needs of the patient population, which means an expanded role for the advanced practice registered nurse.
A doctorate becomes valuable by increasing your approachability to today's modern patient, who has more choices than ever for their healthcare in the shadow of the Affordable Care Act.
You Can Make a Difference on Another Level as a DNP
As a nurse, you have a unique understanding of the needs of patients, the intricate systems at work in a hospital system and the interpersonal dynamics that shape a healthcare organization.
Nurses can solve the challenges of our modern healthcare system, including expanded access to healthcare, complex insurance issues, and heightened demand for services.
Nurses' voices are being heard in the upper echelons of the healthcare world, from regional hospital systems to Capitol Hill. This is thanks in large part to the advent of the DNP and the status it offers.
The DNP is a terminal degree, so it portrays an equal expertise in a given subject to other healthcare professionals.
This expertise creates camaraderie and provides the necessary footing to make real progress at a policy level. As a DNP-qualified nurse, you're not just adapting to changes that arise over time, you're sitting at the table with others who are the best and brightest in their respective fields. You're working together to bring about astonishing ideas that have the ability to reshape the very essence of care within society.
Read more: Four Reasons Why More Nurses are Earning a DNP
You Can Finish What You Started
You've achieved success as an advanced practice nurse. Given the current nursing shortage, you would have no problem maintaining your career at the level you're at until retirement. There are more nursing job postings in this country than there are nurses who can fill them.
But if you want another challenge and to expand your role as a nurse, you could earn your DNP in less than three years. You could have the credentials to prove to yourself and the world that you're one of the elite few who's made it to the pinnacle of the nursing field.
Nurses now have the opportunity to reshape healthcare in an unprecedented way. The time to attain your practice doctorate has arrived. You can do something incredible, and the path you walk today will stand as a testament to what all future nurses can accomplish if they set their minds to it.
Read more: Why You Should Choose NMC for Your DNP
Is getting a DNP worth it?
You can get your DNP degree at NMC 100% online in 36 months.
"NMC's DNP program should be your first choice because we have expert faculty who care about you as a person and student and encourage communication and community while you are in the program," said Tara Whitmire, BSN-DNP Director. "Our program prepares you to be an autonomous advanced practice nurse."
A DNP allows you to study advanced nursing practices and build leadership skills. You can choose whether to become a family nurse practitioner, an adult gerontology clinical nurse specialist, an adult gerontology clinical nurse practitioner or work in public health policy.
Here's what you can expect from the DNP program at NMC:
Expert faculty are

practicing clinicians

bringing current knowledge and experiences to their classes.

Small class sizes allow a more personalized and supportive experience for students getting their nursing doctorate.

There are full- and part-time plans of study to accommodate your professional responsibilities and personal life.

You'll complete a scholarly translational research project. The faculty-to-student ratio for DNP students' doctoral scholarly projects is one faculty member for every four to five students.
You may be eligible for tuition assistance through your employer. For example, Methodist Health System (MHS) offers the Tuition Assistance Program to eligible employees who attend NMC.
Apply to NMC's APRN to DNP program.
Contact our admissions team at (402) 354-7200 or admissions@methodistcollege.edu with questions or for more information.