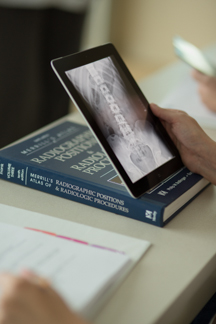 Getting into a rewarding healthcare job doesn't have to take a long time. That's because the demand for allied health professionals is booming.
These rewarding careers are typically acquired with degrees and certificates that take far less time than your standard Bachelor's degree. This means you might be able to jump into your new job in two years – or even less! The following is a list of healthcare jobs you can start in no time flat as well as some information on what makes a fast-tracked education attractive to the average student.

The Benefits of a Fast-Tracked Healthcare Education
There are many reasons you might elect to pursue a program that gets you into the job market within a couple years.
Maybe you're currently in another job, already have some college under your belt and just want to finish quickly. Perhaps you're a first time college student who wants to get started in your chosen profession as soon as possible. No matter your reasons, one of these degrees could be your shortcut to a promising career in the healthcare field.
Picking a program that gives you specialized education is a perfect way to quickly get ready for the job you want. Choosing the fast-track doesn't mean you have to lead a career that's boring or unsatisfying. In fact, some of the jobs that are attainable through a two-year program are some of the most eventful positions in the healthcare industry.
If you're thinking about getting into healthcare, you no doubt want a job where you can make a meaningful difference in people's lives. This list of healthcare jobs lets you do just that, quickly:
In this position, you'll work closely with patients and use a variety of technologies to take images of the heart, heart valves and more. Your work will be vital to helping the medical team make an accurate diagnosis.
Program length: 2 years

Similar to cardiovascular sonography albeit with slightly more variety. You might examine an unborn baby's heart, check for an aneurism, assess vital organs and more.
Program length: 2 years

In this hands-on job, you'll use specialized exercises and technology to help patients recover from illnesses and injuries. With patient education an important aspect of this position, you'll get the chance to have a real one-on-one impact on the people you help, witnessing their progress firsthand over the course of weeks and months.
Program length: 22 months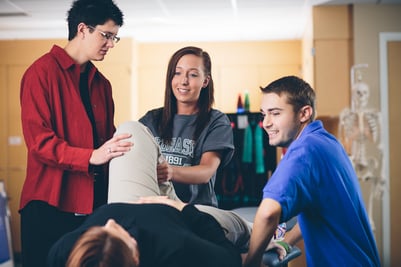 Collaborate with doctors and other medical professionals to use X-ray imaging processes in the diagnosis of patients. In addition to simply taking the X-rays, you'll work closely with doctors to interpret your findings and be responsible for ensuring all equipment is used safely and efficiently.
Program length: 2 years
Choosing this career could enable you to work in a sleep disorder center, asthma clinic, hospital or any other type of health center dedicated to helping individuals breathe more easily. Along with diagnosing breathing disorders, you'll help set up treatment plans and monitor ongoing care.
Program length: 2 years
Persons who fill this healthcare role are a valuable part of any surgical team. Doctors and nurses trust surgical technicians to provide the correct surgical tools at the right time and make sure everything runs smoothly. You'll prep patients and be in the thick of things in the operating room, providing vital assistance during basic and advanced operations.
Program length: 2 years
A phlebotomist typically works in a clinic or commercial lab, drawing blood and collecting various types of specimens for processing and diagnosis. The handling of such materials is an important task carried out by trusted individuals whom other medical professionals know they can rely on for high-quality results.
Program length: 5 to 9 weeks, depending on track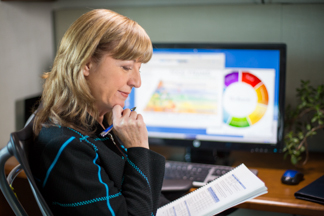 What Will You Choose?
Whichever track you embark upon, we're here to help you follow that path toward a long-term career where you can make a difference in the lives of others. We believe you should learn how to care for the whole patient rather than just going through the mechanics of care. At Nebraska Methodist College, no matter how long you're here, you'll learn the true meaning of care and be well-prepared for a long, satisfying career.
Does one of these sound like the career you've been looking for? Then download our free Healthcare Career Guide at the link below for more information about these and other exciting career paths.