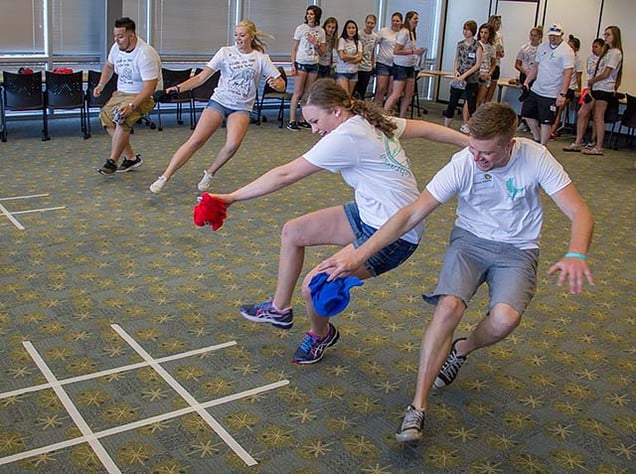 For many college students, engagement in activities outside of the classroom can have just as much of an impact on your future career. Plus, connecting with classmates can really help make your college experience more fun.
Nebraska Methodist College offers a variety of student organizations – from student leadership and honor societies to faith-based and profession-focused associations – to help you get connected.
These groups not only are an excellent way to meet new people and make lifelong friends but also to learn about current issues in your profession and develop leadership skills.
Get connected and make the most of your college experience!
IGNITE
Meet for Bible study, enjoy fellowship activities with other students and participate in community outreach activities through this interdenominational, Christ-centered group.
MAHSA (Methodist Allied Health Student Association)
NMC hosts multiple student organizations centered on different facets of allied health, creating camaraderie among those in a similar discipline through community service and opportunities for professional development.
MSNA (Methodist Student Nurses' Association)
Gain a sense of pride about the nursing profession and share that passion with the community through service, networking and leadership development.
Pathfinders
Develop your leadership skills by planning events that support the NMC student population.
Student Ambassadors
Student Ambassadors are responsible for helping incoming students acclimate to campus life. They plan orientation and regularly interact with visitors to the NMC campus.
Student Government
Collaborate with faculty and staff to create and implement policies designed to enhance the campus and online experience.
Student Housing Association
Residential assistants promote a safe, positive environment in which future healthcare professionals are offered a sense of community throughout campus.
Student Veterans of America
The NMC chapter of this national organization focuses on providing peer-to-peer support to help foster academic success and ease the transition to campus.
Honor Societies
Rich in tradition, NMC offers three honor societies for students who demonstrate academic excellence, leadership and exemplary character.