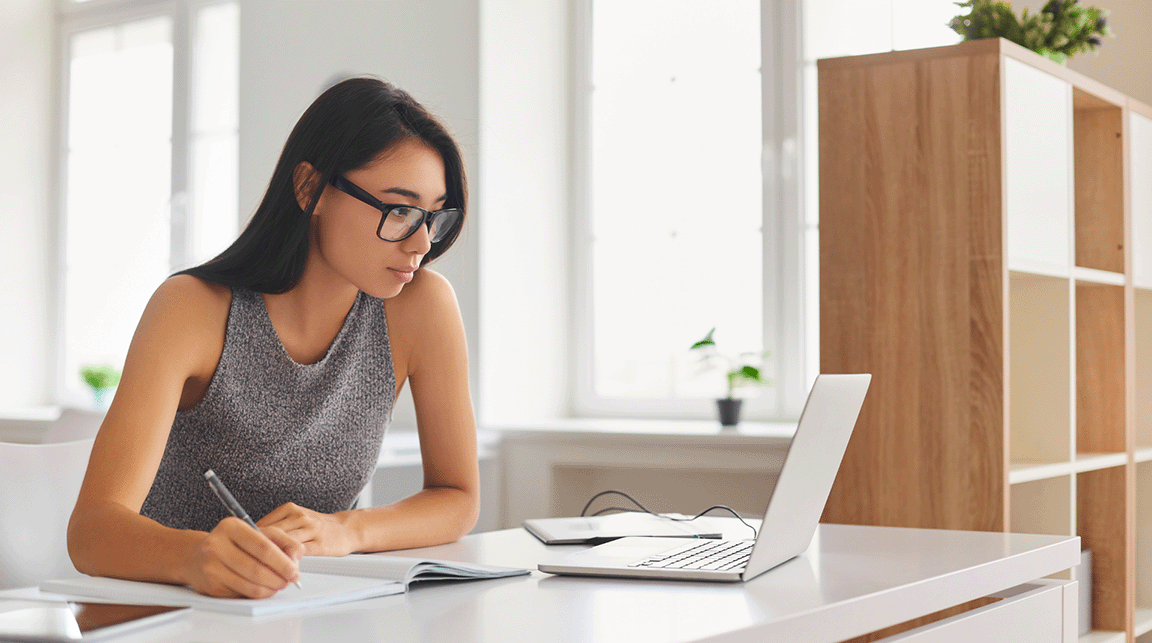 Transferring colleges may seem like a daunting task. But knowing what to expect and getting organized will make the process easier.
Whether you've decided that the college you chose isn't right for you or want to change majors and your current college doesn't have the program you want, transferring colleges is a big step.
Nebraska Methodist College (NMC) understands the unique needs of a transfer student and provides the support needed for a smooth transition.
While there are a few extra steps to transfer colleges, it will be worth it to make your transfer credits work for you and lighten your course load each semester.
How to Transfer Colleges
1. Schedule a campus visit
You've decided that your current school is no longer a good fit for you, so it's important to ensure that your new college is what you need.
Scheduling a campus visit at NMC will allow you to ask admissions and faculty questions about courses, faculty-to-student ratios, balancing school and work, clinical requirements and more.
2. Estimate your transfer credits
While you're waiting to find out if you've been accepted, you can estimate your transfer credits.
At NMC, you must have achieved a grade of C- or better at the certificate or undergraduate level or a B at the graduate level.
A course must be similar to what's required in the transferring school's curriculum. Therefore, you may want to keep your class syllabuses to show that classes were similar to the required ones at your new college.
Colleges usually have articulation agreements with other colleges that outline credit transfers guidelines. If there's an agreement in place between your current college and future college, the transfer process will be more clear-cut.
You'll discover specifics about classes that transfer so you can get an idea of where you stand before changing. NMC uses Transferology, a free tool and nationwide network that shows students how coursework from other colleges and universities will transfer.
Using this tool can help you plan ahead or budget for courses you may need to retake.
3. Apply to your new college of choice
During the application process, you'll have your current or previous college send your official transcripts to your potential college.
Official transcripts should be submitted directly from your previous institution to admissions@methodistcollege.edu or Nebraska Methodist College Admissions, 720 N. 87th St. Omaha, NE 68114.
4. Confirm your transfer credits
Once you've been accepted to NMC, you'll receive an authorized evaluation of your transfer credits from the registrar's office.
You can then reach out to the registrar to ask any questions about your transfer credits.
5. Retake any necessary courses
You should retake a course if it's been more than five years since you first took it. This will give you a refresher on the content and prepare you for new classes.
However, you do have the right to waive these recommendations and earn the transfer credit.
You can audit a course if it's a class that will be approved for transfer credit, but you want to review the content. You'll pay 25% of the tuition and sit in on classes without having to take any tests.
Questions to Ask as a Transfer Student
As you're working with the admissions team, you'll want to ask the right questions to make transferring colleges smooth as possible.
When should I transfer colleges?
You'll want to start the transfer process as soon as you can, just in case you need to retake any classes.
When you transfer depends on the program that you're applying for. At NMC, some programs begin in the fall and spring.
Ask your admissions counselor for details about your preferred program.
Am I eligible for financial aid as a transfer student?
There are many scholarships available for transfer students, such as the Upfront Merit Scholarship or the NMC Legacy Grant.
Transfer students are also eligible for employer tuition assistance, federal direct loans and private education loans.
Once you've been accepted, work with the financial aid office to learn more about financial assistance.
How long will I be in school?
Switching to a new program at a new college doesn't necessarily mean that your time in school will be shorter.
You may be able to lighten your course load each semester, making it easier to balance school, work and family.
Talk to your admissions counselor about the requirements of your program.
Transferring Credits Checklist
Use the Transferring Credits Checklist to learn what you need to do to make the most of the college credit you've already earned.