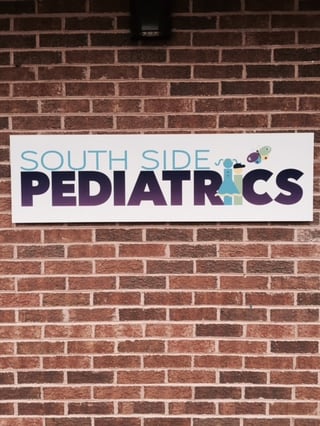 The role of the nurse in a clinical setting is changing dramatically, and Nebraska Methodist College encourages each and every one of our nursing students to embrace the opportunities that are now being afforded.
Nowhere is this expanded scope more evident than in the role of the nurse practitioner.
A change is happening within healthcare. Nurses are taking on duties and responsibilities that were once the sole domain of the physician, and what the country is finding is that not only are nurse practitioners capable of handling this work, they're becoming the preferred contact among patients, excelling in the field thanks to their extensive clinical knowledge, their experience on the frontlines of healthcare and their dedication to compassionate, holistic interactions with each and every individual.
If you lived in the Maryland area, then you might have seen this story from Herald-Mail Media that highlights the incredible success of two clinics owned and operated by nurse practitioners. Each clinic opened its doors in just the past few months thanks to a law that allows NPs to practice independently of physicians.
Why are we discussing a Maryland development in the Nebraska Methodist College blog? Because the owner of one of those clinics, South Side Pediatrics, is Christa Martin, a nurse practitioner and a graduate of NMC's own Bachelor of Science in Nursing program. Christa was kind enough to share with me a few words about her experience and talk about the broader changes ongoing in healthcare.
The Path After College
Upon leaving Nebraska Methodist College with her BSN, Christa joined the Navy as a Registered Nurse, working in the Maternal Child, Labor & Delivery, and NICU sections of the armed forces branch. But it was her transfer to Pediatrics that allowed her to find her true calling, setting her on a path to where she is today.
Christa obtained her Master of Science in Nursing from Villanova and has worked for local pediatricians as a nurse practitioner and an adjunct clinical instructor for two different nursing schools. It was there that she realized the different approaches some schools take to nursing education.
"I discovered that many schools do not have the high standards and expectations of their students that NMC does," said Christa. "Methodist had smaller classes and the professors really took a personal interest in each of us."
A Clinic Of Her Own
When Christa was working for physicians in different clinics, she couldn't help but feel that her dream position was yet to come. Christa had worked with patients in clinical settings for years, and as such, she knew she could provide a level of care equal to if not better than that of a physician's clinic.
"My dream was always to one day own and operate my own clinic," she said. "I learned from my various jobs what I would and wouldn't want in my clinic. I knew I wanted complete independence where I could be my own boss."
"I feel there has been a huge disconnect in primary care between patients and nursing. I knew with my RN background I would bring a unique edge to primary care."
She got the chance to do just that when Maryland passed a law granting nurses independence from physicians. At the beginning of October, the dream became a reality, and Christa wasted no time getting to work, seeing patients at her own clinic on the very same day that law came into effect.
A Better Degree of Care
What makes seeing a nurse practitioner so appealing? For one thing, their attentiveness and genuine empathy for the patient are second to none. Nurse practitioners can prescribe medication and treat patients for all sorts of issues.
"Research continues to show that the care provided by NP's to PT's is equal or better than care provided by physicians," said Christa. "I know this is due to the holistic teaching of nursing. We look at the whole person and family. We try to put ourselves in their shoes. We have been at the bedside and know them better than physicians."
Cost also factors in. A patient can see a nurse practitioner and receive the same level of care as if they had visited a physician, but they may not have to pay the higher rates they normally would at a physician's office.
If you're sensing discontent brewing within the physician community, well, you're not wrong. A challenge to a system where physicians held sway over everything is pretty revolutionary, even if it's the most logical thing in the world.
Nurses may still refer patients to physicians for issues that require a certain level of specialization, but because nurse practitioners prescribe medication and are able to treat patients for many things without that patient ever seeing a doctor in the traditional sense of the term, many physicians aren't exactly thrilled with this development. But progress continues to march ahead, and patients are happier for it.
Christa, for her part, phrases things a little more bluntly.
"There is no evidence to support the American Medical Association's fight to prevent independence in all states," she said. "It's simply political and an issue of potential lost revenue for them, not what's in the best interest of patients. I believe our independence creates a free market and raises the standard of care for everyone."
Christa's packed schedule and her long list of satisfied patients certainly back up her assertions, and if you take a look at trends in Maryland, Nebraska, and the rest of the country, she's clearly on the right side of history.
We at Nebraska Methodist College could not be more thrilled that one of our graduates has made such a positive impact on the healthcare community. Congratulations, Christa, on your new clinic and everything you've been able to accomplish!
Interested in taking the first step in your nursing career? Download our Nursing Degree Guide to find out more about our traditional BSN program.