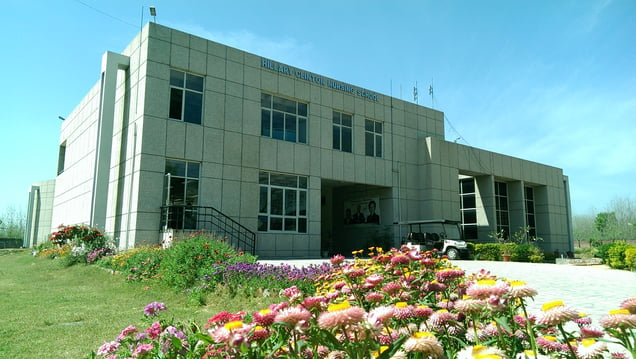 Nebraska Methodist College, in collaboration with local entrepreneur Vinod Gupta, is hosting for two weeks administrators from the Hillary Clinton Nursing School in India (pictured above).
The three visiting administrators – school President Raj Kamal Saxena, Principal Saneesh V.M. and Vice Principal Samita Nair – will be attending classes, working with faculty, touring clinical sites and spending time with students at NMC while staying in on-campus housing July 14-27.
"We also will be exploring the possibility of establishing a partnership with the nursing school as we move forward with our international learning initiatives for faculty and students," said Dr. Jody Woodworth, NMC vice president for academic affairs.
In 2012, Gupta established the school, which is located in Rampur Maniharan, Saharanpur, to address the healthcare needs of the rural population and honor his mother, Smt. Ramrati Gupta, whose dream was for global education.
NMC is hosting a reception on Monday, July 17 for the administrators and the entire NMC community. The group also will enjoy sites around Omaha, including a visit to the Henry Doorly Zoo with the NMC Student Ambassadors on Tuesday, July 25.