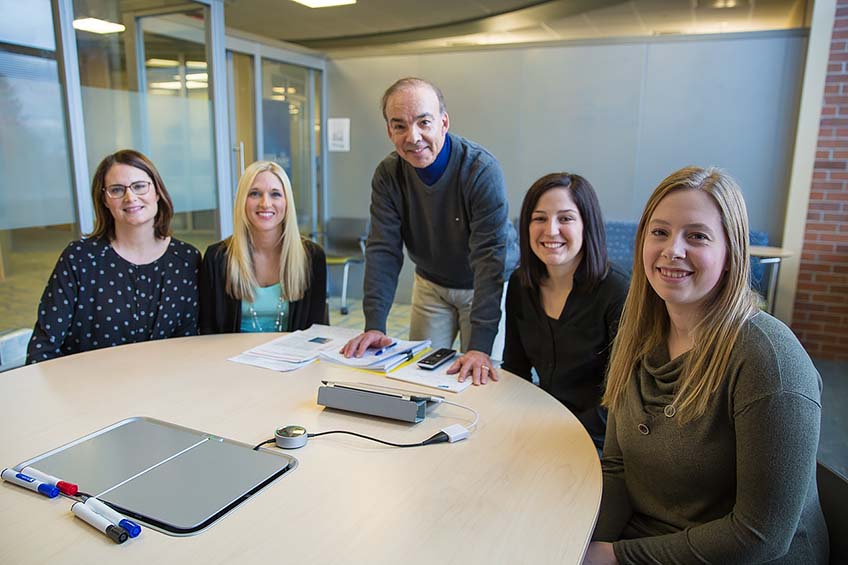 Imagine offering nursing students and sonography students an extra level of preparation to help them collaborate for the best possible care and outcomes for patients from all cultures, no matter what the future holds within the ever-changing world of medicine.
This is the vision that inspired Michael Levine, MD, FACOG, to create and teach the Levine Scholars Program at Nebraska Methodist College. The program began in August 2017.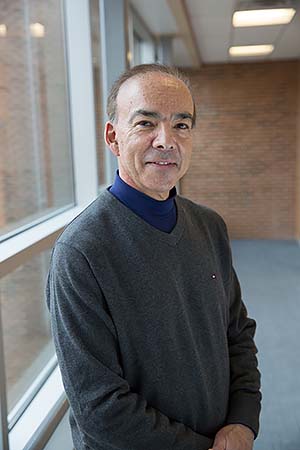 "Medicine is team-oriented now, as it should be," said Dr. Levine, "and the future is all about change — a rapidly accelerating rate of change — so we need every team member prepared for collaboration and adaptation."
Dr. Levine has embraced change, innovation and interdisciplinary teamwork throughout his 35-year career as a perinatologist, a maternal-fetal medicine specialist, at Methodist Perinatal Center. Now, in retirement, he is sharing his experience and expertise with NMC students through the Levine Scholars Program.
This interdisciplinary honors program is designed for a small number of high-achieving undergraduate students who normally do not learn this material together: a combination of sonography students and nursing students interested in obstetrics.
NMC students Jessie Pudenz and Justine Carpenter are two members of the first class of Levine Scholars. At their graduation in May, they will wear lime green cords indicating they are Levine Scholar Program graduates. The vibrant color was chosen, Dr. Levine explained, to highlight the special outlook, increased confidence and understanding he hopes Levine Scholars will carry forward into practice.
Jessie, a BSN student, said, "I wanted to be in the Levine Scholars Program to follow my dream of becoming a labor and delivery nurse and advocating for mothers and their infants in this transitional time of their lives. What is unique about the program is that we get to learn not only about becoming a better nurse and a leader in this field, but we also get to see the sonography side."
Justine, a multispecialty sonography student, said, "Dr. Levine has taught us, the sonographers, and the nurses about each other's profession. This has helped me have a better understanding and respect for what the nurses do and how we can work together as a team."
Based on NMC's Educated Citizen model, the Levine Scholars Program extends beyond the advanced medical content to address outcomes of critical thinking, leadership, integrity, social justice, holistic care and cultural competence. Students analyze current healthcare issues and propose solutions through seminar discussions, case studies and reflection journals.
The students' final projects focus on understanding and meeting the unique needs of obstetric patients from four diverse cultures that are part of our community: Hindu, Hispanic, Native American, and Somali.
Students will present their final projects for evaluation and peer review at their last class session of the academic year. These presentations, which are open to the public, are scheduled for 3-4:30 p.m. on Tuesday, May 8.
Levine Scholars Program students are shown with Dr. Levine in photo at top of story. From left: Sara Sykes, Justine Carpenter, Jessie Pudenz, Kaycee Bubak.