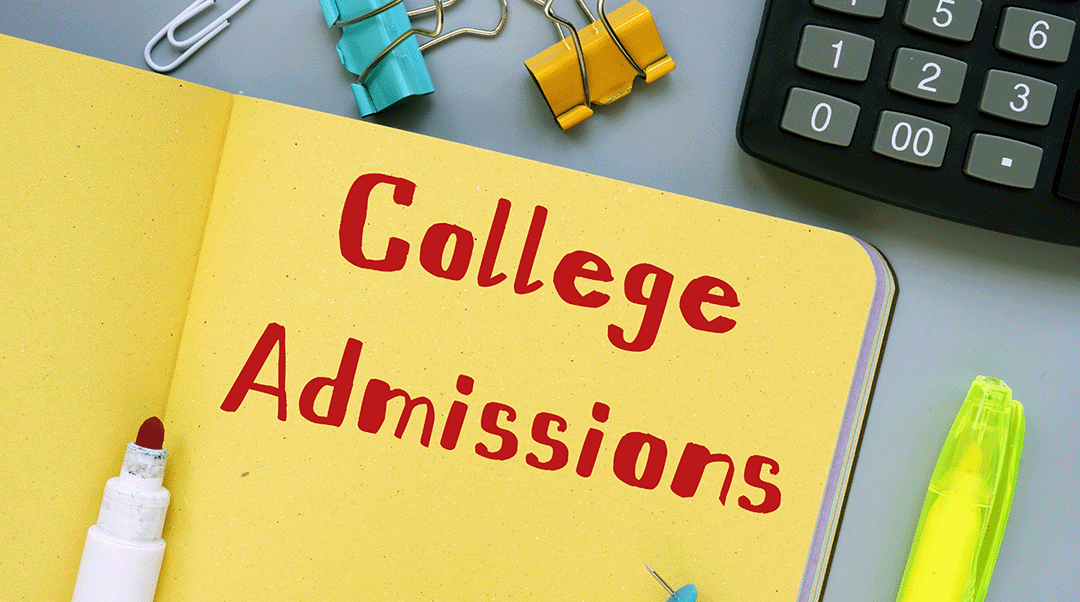 Are you ready to apply to college but not sure where to start? The college admissions team is here to help.
The Nebraska Methodist College (NMC) admissions team serves as your college concierge to give you all the support and information you need to apply.
"Admissions is here to guide students to the program that best suits their needs and through the application process," said Cathy Filipowicz, recruitment and admissions coordinator. "We guide students through the process until the day they start classes."
How the College Admissions Team Can Help You
Admissions coordinators help make the college admissions process easier for you.
"A potential student should reach out to admissions as soon as possible. This is especially important for programs that have prerequisites or requirements," said Jane Herman, recruitment and admissions coordinator.
"The admissions coordinators can help students set themselves up for success early by helping them understand what classes will be most beneficial to complete before starting at NMC. That may include enrolling in the right math and science classes in high school as well as what classes will work best for transfer credit from another institution."
The admissions team will help you with:
Selecting the program that best fits your needs and lifestyle
Information about deadlines and application requirements
Answering questions about college admission requirements
Advising you on transfer credits
Setting up a campus visit or meetings with faculty
Tuition and financial aid information
Confirming your application status
Each recruitment and admissions coordinator specializes in specific NMC programs. Potential students can reach out to a designated admissions representative to get questions answered.
"A student should reach out to admissions if they have questions about a program. If we can't answer a question, we can get the student connected to a person who can," said Sydney Gress, recruitment and admissions coordinator.
College Admissions and Visiting Campus
The NMC admissions team organizes on-campus group tours, virtual information sessions and personalized visits.
On-campus tours are tailored to specific groups such as Just Juniors Day for high school juniors, ACE Preview Night for students interested in NMC's accelerated nursing program and Occupational Therapy Preview Night for students who want to learn about NMC's occupational therapy offerings.
Each virtual information session is about a specific program or degree track such as cardiovascular sonography, Master of Business Administration, Doctor of Nursing Practice, respiratory therapy, surgical technology, physical therapist assistant, RN to BSN and Education and Leadership in Healthcare Doctorate.
Personalized visits are one-on-one or organized for groups such as high school students.
Q & A with the NMC Admissions Team
What role does the college admissions team play on campus?
"Admissions plays a huge role on campus. We are charged with several tasks to ensure NMC has quality students that meet our mission and values." - Megan Kokenge
"We inform the potential student and family of the student services and support offered on campus. We give campus visits that not only include the program and lab information, but also how students can get connected on campus. We also provide helpful hints to be a successful applicant and student." - Michelle Olson
"College admissions plays a vital role on campus. We are often the first contact for potential students and work hard to create a memorable first impression. We strive to promote the college and each individual program and to show potential students what sets us apart from other schools." - Jane Herman
"Admissions is the first stop for incoming students trying to learn about careers in healthcare or maybe they know what they want to do but need help figuring out how to get there." - Melissa Siedlik
When should a potential student reach out to admissions?
"Our goal is to make sure prospective students have the answers they need, whether it be during the application process or making a final decision on what school to attend. We want prospective students and their families to be comfortable with the process and not feel overwhelmed or worried. Selecting and attending a new college is a very important decision." - Megan Kokenge
"The ideal time to gather information about the program and application process is at nine to 12 months before classes begin." - Michelle Olson
"Anytime! Maybe you just started thinking you need a career change, or maybe you have been planning for years. Admissions can help in all stages." - Melissa Siedlik
"A potential student should reach out as soon as they are interested. They should find out as soon as possible what the requirements are for the program and be mindful of the deadlines. The ACE program has a lot of moving parts. In order to be eligible, we want to guide you in the right direction. We will work with you to make sure you have all the prerequisites needed for you to start the program and help you find classes that will transfer. We will also be able to let you know when scholarships are available." - Cathy Filipowicz
What does the admissions team help potential students with?
"Transfer credit, the application process, helping students stand out as a strong candidate, scholarship information, setting up a campus visit or chatting with a faculty member." - Megan Kokenge
"Admissions coordinators help potential students with choosing appropriate classes to take before they arrive at NMC. We offer advice on what a competitive application looks like and explain scholarship and financial aid opportunities. Oftentimes potential students seek advice from admissions coordinators regarding career goals and help with choosing the right program." - Jane Herman
"We coach potential students through the application process and help them with scholarship requirements and applications. We encourage students to increase their GPAs to reach a higher level of merit scholarship. For students who have a lower GPA, we walk them through how they can repeat courses to improve their GPA. We support the applicants to be successful, no matter how long it takes." - Michelle Olson
"Requirements, transfer credit, making your application competitive and which role in healthcare to choose." - Melissa Siedlik
"We help with prerequisites, application materials, guidance on scholarships and financial aid and helping students connect with other departments." - Cathy Filipowicz
Schedule a Visit at NMC
You can schedule a personalized visit at NMC, virtually or on campus. You'll meet one-on-one with an admissions coordinator and ask any questions you may have.
If you're ready, you can apply to NMC online in as little as 10 minutes.