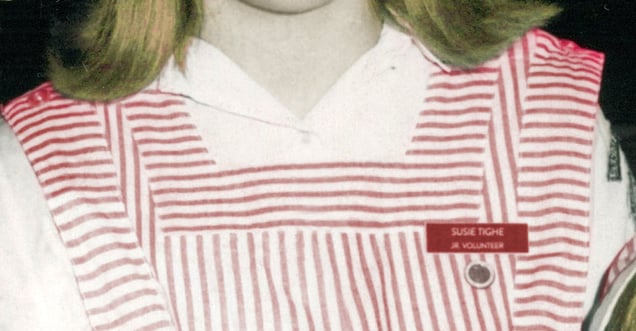 NMC's new Dean of Nursing is Susan "Susie" Tighe Ward, PhD, RN, Honorary NMC Alumna 2006, whose NMC roots run unusually deep. Susie was a Methodist Hospital Candy Striper when she discovered a lifelong passion for nursing.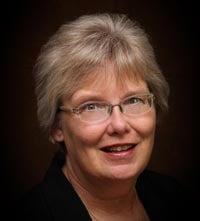 She went on to become a nurse's aide, nurse, nurse leader, innovator, educator, and award-winning nursing textbook author.
As Dean of Nursing, Susie uses her experience and expertise to support and advance nursing education, the nursing profession, and NMC's outreach in the local and world community.
How did you know you were meant to be a nurse?
There is a spiritual component to finding the right path. I knew that nursing was mine when I was a 13-year-old kid wearing my green Converse high tops with the red-and-white Candy Striper uniform. Back then, we were allowed to help feed and walk the patients, and I just loved listening to them, especially the older patients. We call this remembrance therapy now. That experience enabled me to see not a patient in a gown, but an individual with a life.
What's the connection between you, your mom, and Edna Fagan, for whom NMC's nurse pinning ceremony is named?
I loved Methodist Hospital so much that I convinced my mom, Betty Tighe, to apply for a job there. She started as a transcriptionist and was promoted to secretary to Miss Edna Fagan, the director of nursing for both Methodist Hospital and its School of Nursing. I would visit my mom in administration, and one day Miss Fagan crooked her finger my way to call me into her office. Our relationship started that day with our first chat, and Miss Fagan became one of my greatest mentors.
What was the most surprising advice Miss Fagan gave you?
She insisted I not go to Methodist's nursing school. At the time, Methodist offered only a three-year diploma program, and Miss Fagan was a visionary. She knew a bachelor's degree would become the necessary foundation for nursing professionals.
She told me I wasn't just to get my BSN. I was to earn all A's. She also made it clear that I must achieve a Master's in Nursing and a doctorate degree. She set the bar high, celebrated each of my educational achievements, and helped me on a wonderful lifelong career path in nursing.
How important is mentorship?
It's essential. I have been so lucky to have had outstanding mentors in my life who have given generously of their time and expertise. To name a few from the Methodist family: Jean Beyer, Alva Clark, Edna Fagan, Ruth Freed, Lin Hughes, Dennis Joslin, Roger Kohler, and Charlotte Schultz.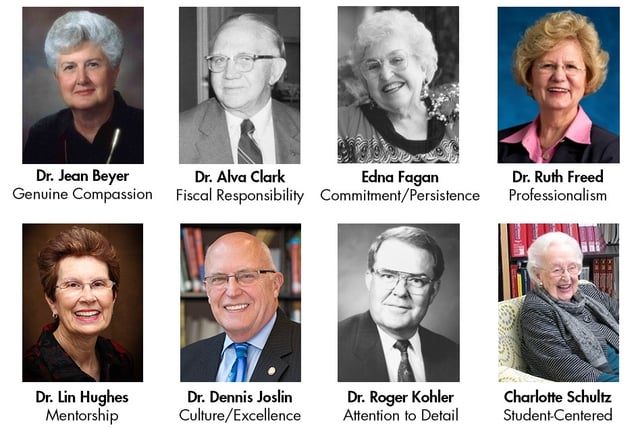 And, of course, there is Jean Watson, the renowned nurse theorist and nursing professor whose theory of human caring is at the foundation of NMC's nursing program. I was given the opportunity to study under Jean, and she was a dissertation mentor for me.
Each mentor taught me invaluable lessons about such things as compassion, commitment, culture, excellence, leadership, professionalism, student-centered focus, fiscal responsibility, and the importance of giving back — including by mentoring others, which I enjoy doing.
Why have you chosen to spend your career at Methodist?
Methodist Health System makes it possible for you to do what's in your heart. Here, you are given the opportunity and support to do what you're passionate about. At Nebraska Methodist College, we're teaching students to care for patients with their heads, hearts, and hands. Every day, I see the difference of what we do reflected in our students, graduates, faculty, and staff.
It's been an honor and privilege to have been an instructor for every one of NMC's nursing degree programs (traditional BSN, ACE, LPN to BSN, RN to BSN, RN to MSN, MSN, and DNP) and director of some of them.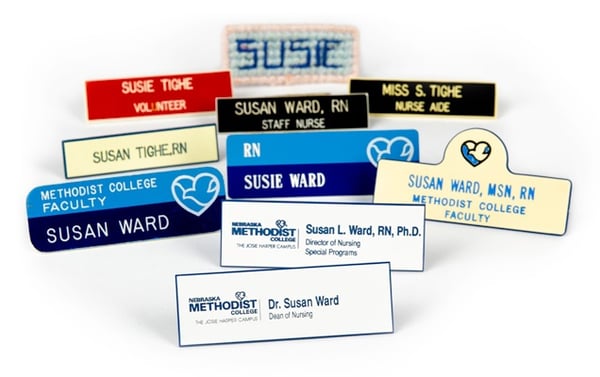 In every program, on-campus and online, our administration, faculty, and staff are giving 110 percent to help our students be successful. Faculty go far above and beyond in the time and individual attention they devote to each student, and students who've attended other schools tell us it's not like this everywhere.
We maintain the highest professional standards, which is evidenced in measurable ways, including our continued excellence in NCLEX-RN pass rates. NMC's 2017 pass rate of 97.92 percent is the highest of all Omaha BSN programs and second-highest in the state.
In my role as Dean of Nursing, I will continue to build on our strengths to bring the Division of Nursing to the highest levels of education, student success and achievement, and faculty development. It is an honor to help sustain and grow NMC's culture of excellence for the students and communities we serve.