It was far from business as usual at Nebraska Methodist College this past Thursday.
Students, faculty and staff wound their way to the tent outside to take part in the proceedings. It all began with Dr. Dennis Joslin welcoming attendees to Convocation, a first-of-its-kind event designed to mark the beginning of our year-long 125th Anniversary Celebration.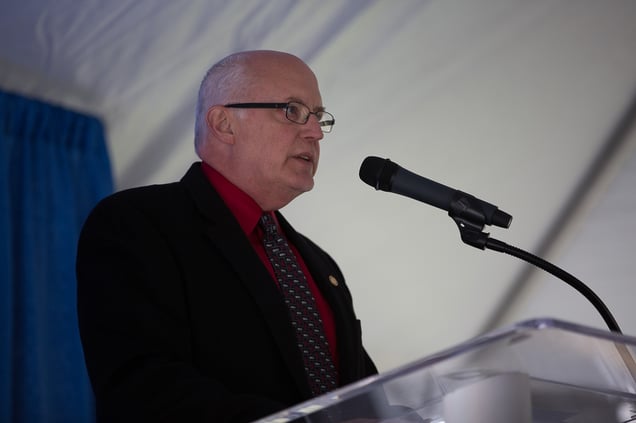 Dr. Joslin spoke at length about the mark the college has left on the community and then transitioned into what to expect in the future. He was followed by Dr. Thomas "Tip" O'Neill, the president of the Association of Independent Colleges and Universities of Nebraska, who discussed the importance of private colleges within the state and how students at NMC have left an indelible impression on the area.
One of those very same students, Katlyn Pfeiffer, president of Student Government, then talked about what her education means to her, addressing how honored she is to be a part of the NMC community. After that, Angela Heesacker-Smith, director of Alumni Engagement, took the stage to call out some of the biggest moments in the college's history, showing just how much our institution has grown over the course of more than a century.
The speech portion of the event was capped off by Dr. Ruth Freed, Director of Clinical Alignment for the Nebraska Health Network and an alumni of Nebraska Methodist College herself. She told her own personal story of what the college and a career in healthcare have meant to her over the years and then provided some great parting words of wisdom to everyone in attendance.
With the speeches concluded, the party was officially underway. Ox 'N' Bull BBQ and Chicago Dawg House food trucks were on hand to provide a delicious meal to all attendees, who were able to pass the time in the long lines by goofing around in the Medical Solutions photo booth positioned nearby.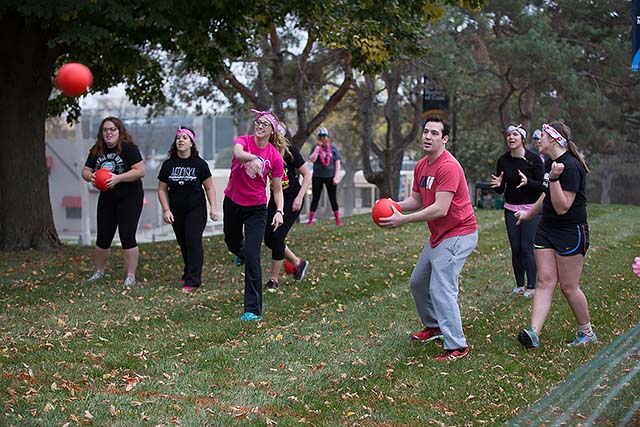 The Dodgeball Tournament helped students work up an appetite as well. Competition was fierce as students threw rockets and dove out of the way of incoming projectiles. Although each team fought valiantly, only one could be triumphant at the end of the day: the Physical Therapist Assistant student team. Although PTA won the tournament, everyone should be happy with how they performed.
Thank you to everyone who came out to play dodgeball, eat some food and get to know other members of the NMC family. This is the first event in what's destined to be a year of firsts for the college, and we can't wait to share more exciting news as it happens. Stay tuned for more great activities like this at Nebraska Methodist College.