Christina Alkire isn't your average nursing student at Nebraska Methodist College. Yes, she worries about upcoming tests, studies nonstop and tries to balance school time with family time, like the rest of her classmates.
But Christina -- ahem -- Sgt. Alkire is a proud service member of the United States Army. She served 13 months in Iraq from December 2007 to January 2009 as a member of the military police, providing medical support to detainees.
The experience she gained is one that can't be replicated in the classrooms or labs of nursing school. "Other than one doctor, I was the only other medical professional for more than 500 detainees. I also provided support during detainee transfers on convoys and military flights," said Christina.
Always A Soldier

While Christina originally joined the Army nearly nine years ago as way to pay for college, it has developed in to something more. "As a soldier you are broken down as an individual and then rebuilt to think as a team," said Christina.
"I have to have confidence in those around me as well as the ability to literally risk my own life for my battle buddy. As a soldier, you truly learn to live the Army values in all aspects of your life and even if not in a uniform. You are a soldier, always."
Taking those Army values into the classroom has helped Christina become a leader in the classroom and on campus. From helping a peer in class during a skills lab, her leadership role in student government, to her empathy with patients, she is establishing herself as the definition of an educated citizen.
"After my deployment to Iraq, one of the biggest things I learned was humility. Not everyone asks for the circumstances they are given. This is the same view I give my patients. It is learning to play the cards one was dealt."
Honoring Our Veterans and Active Duty Military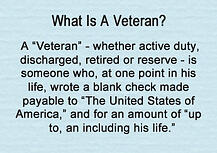 As Veteran's Day approaches, Nebraska Methodist College Student Government is organizing a flag folding ceremony to honor veterans at the College. "This will be a great visual to show faculty, staff and the student body that there is a large military presence on campus," said Alkire.
"I love the idea of being able to display the folded flag in the lobby as a reminder to our campus community that many walking amongst us have risked their lives or have loved ones that have served or currently serving our country."


Flag Folding Ceremony
Veterans and current military members were honored at Nebraska Methodist College. Members of the local VFW posts lowered the flag, removed it from the pole and presented the flag to NMC President & CEO Dennis Joslin to be displayed in the lobby of the Clark Center.
Note: Christina Alkire is a current student in the BSN program at Nebraska Methodist College and a combat medic in the Army Reserves. She is pictured with her husband, Jonathan Marr and daughter Charlotte Marr. Her husband is also in the Army, stationed in Ft. Sill, Okla.