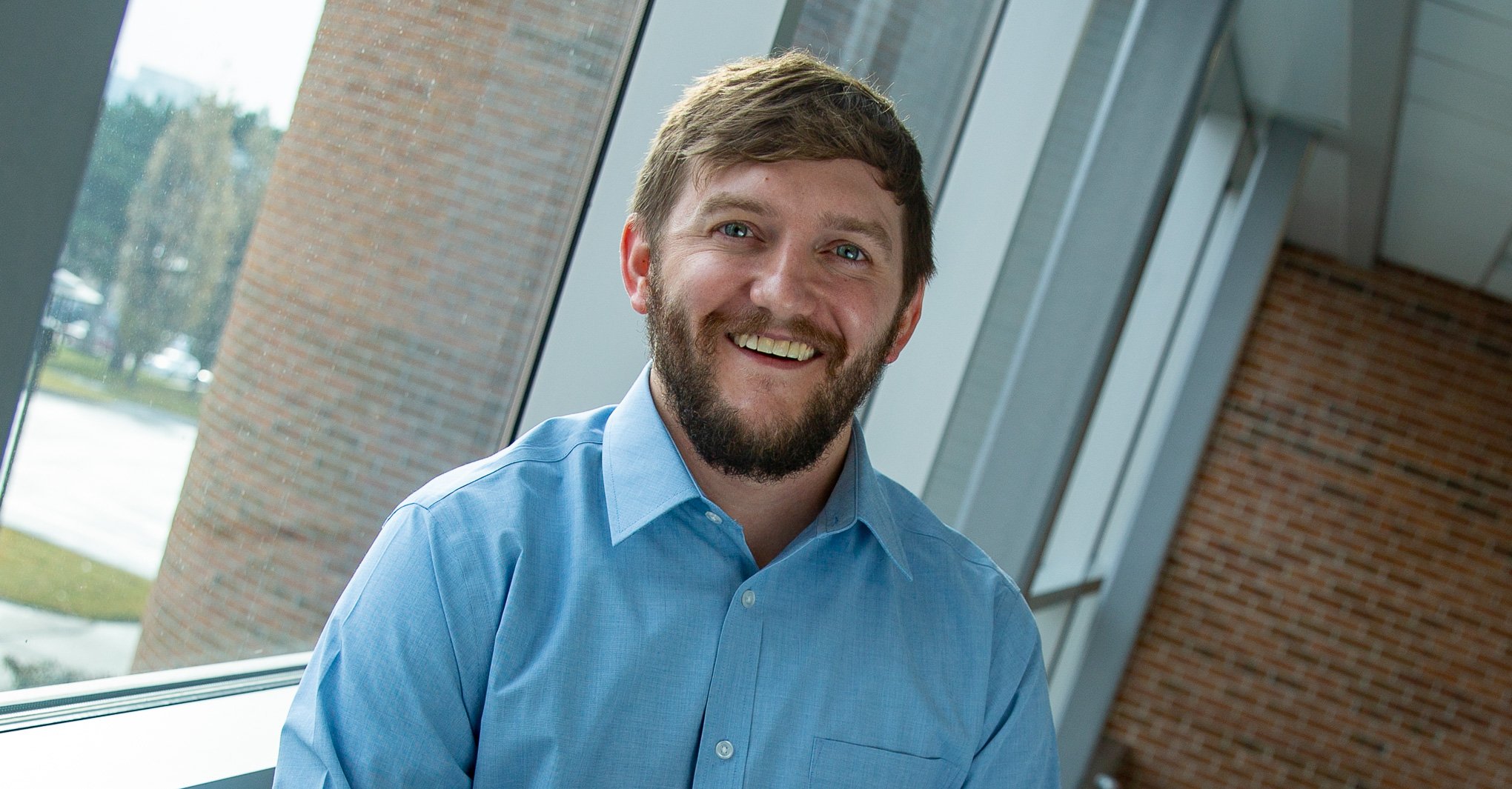 More than 750,000 readers of USA Today had the chance to see NMC alumnus and returning graduate student Troy Beekman, BSN, RN, CCRN, in print in the recent supplemental insert "Men in Human Services" from Mediaplanet.
And thousands more are seeing him in the online advertorial panel discussion entitled "Male Nurses Say Why They Want More Men to Work With."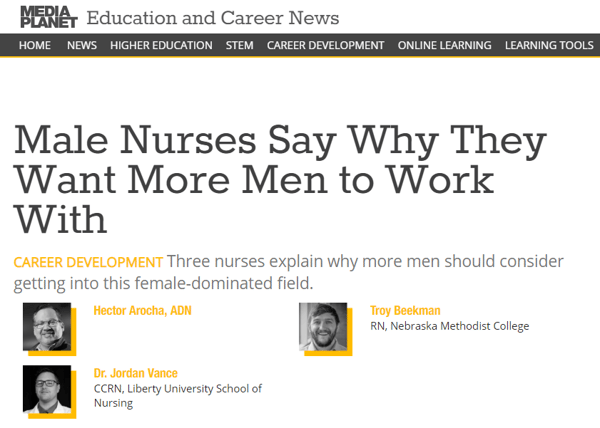 Troy, a 2014 graduate of NMC's Accelerated BSN (ACE) program, is an enthusiastic advocate for careers in nursing.
"I tell people to go for it!" Troy said. "You'll love nursing."
Yet Troy admits he didn't set out to become a nurse.
"When I was in high school, I knew I wanted to work in healthcare," Troy said, "but nursing wasn't on my radar."
He tried several healthcare areas. None were the right fit.
Eventually his mother said, "Troy, you're such a people person. What about nursing?"
Troy hadn't considered nursing—even though his grandmother and aunt were nurses.
"Growing up in the 1990s, I only knew female nurses," Troy said. "All the nurses I saw portrayed in movies, TV, and books were female. But after I checked into it, I found gender is not a barrier at all."
The real barrier, Troy discovered, is lack of knowledge.
"Nursing is about using critical thinking, advanced education, clinical skill, and compassion to improve health and well-being," Troy said. "Nursing isn't a gender thing. It's a human thing."
Men currently make up only 9 percent of the nurses in the U.S., a percentage Troy and many others hope to increase.
"Our patient population is diverse. The nursing population should be too," said Troy. "Every field benefits with a diversity of people and ideas."
The emphasis on diversity is one of the things that attracted Troy to NMC.
"Nebraska Methodist is a college with arms open wide for everyone," said Troy, who was among those representing NMC at the American Association of Men in Nursing (AAMN) conference when NMC received a 2018 Best Nursing School for Men in Nursing Award.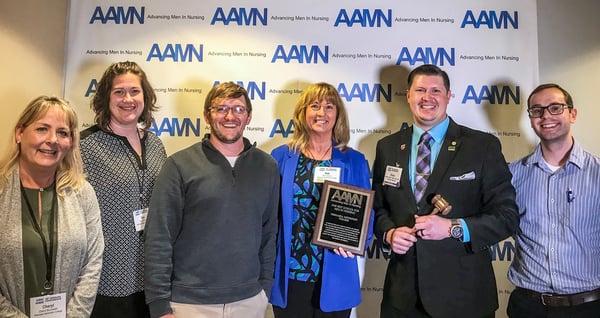 Troy wants more people—male and female—to know the advantages and great personal satisfaction that can accompany a career in nursing.
"As a nurse, you can do so many different jobs, and there are so many opportunities," Troy said. "Nursing can take you anywhere you want to go, and you really will make a difference."
A South Dakota native, Troy said he found the nursing program and educational experience he was looking for at NMC. He moved to Omaha to attain his BSN here.
Troy is pictured below with wife, Janelle, and their first child, Eleanor, in 2014.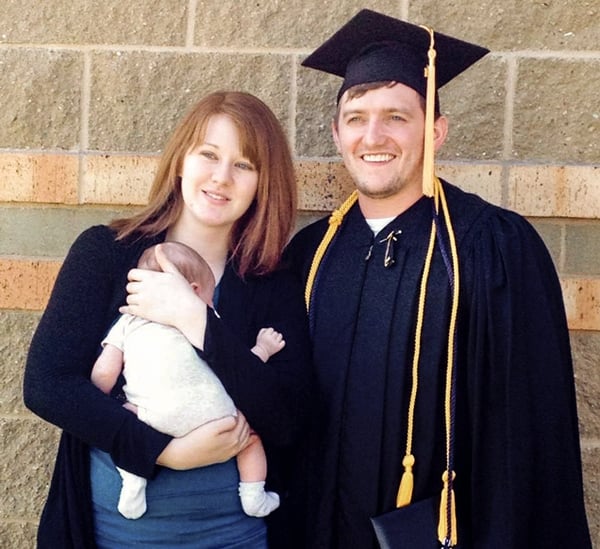 Now a member of the Nebraska Medicine nursing staff, he is enrolled in NMC's online DNP program to pursue certification as a family nurse practitioner.
"I'm here because I know exactly what I'm getting at NMC: a quality education and an open and awesome culture," said Troy. "The NMC graduate is the type of professional I want to be."
Troy says he looks forward to taking his nursing career to the next level as a family nurse practitioner.
"I'll have an even greater ability to impact outcomes and quality of life for my patients," Troy said.
Troy is proud to say that he has found his calling.
"This is where I'm supposed to be," Troy said. "As a nurse, I get such a good feeling from the beginning of the day to the end. I love going to work."