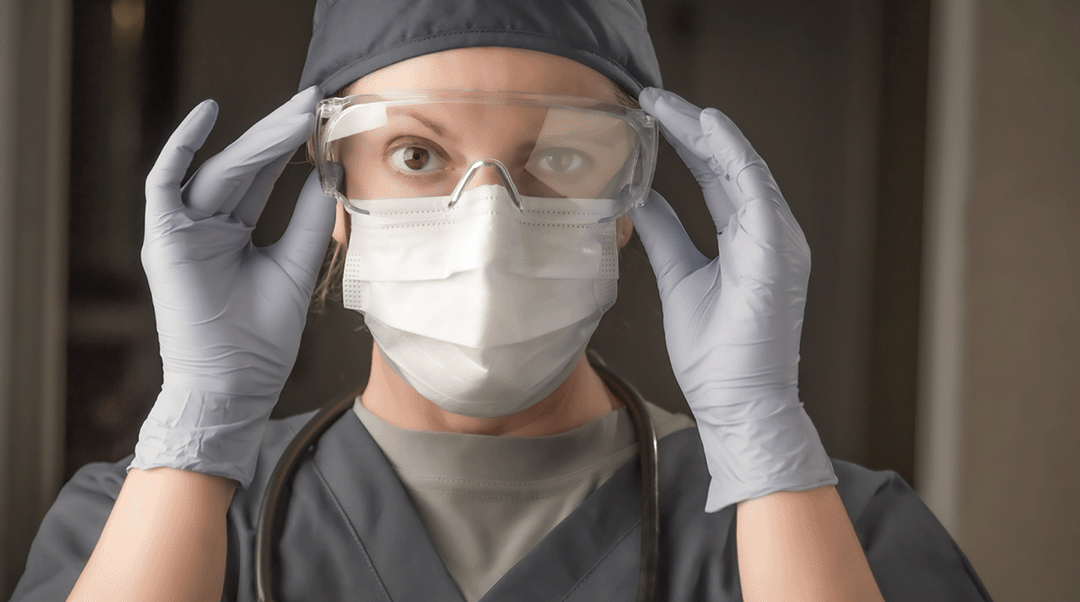 Have you considered a healthcare career, but you aren't sure if it's the right choice?
The healthcare industry has changed dramatically since the beginning of the global COVID-19 pandemic .
Healthcare professionals are more critical now than ever before. Nurses, respiratory therapists, certified nursing assistants, sterile processing technicians, sonographers, hospital administrators and more have made an extraordinary impact on patient care.
While a job in healthcare comes with challenges, it's a rewarding and meaningful career with an abundance of employment opportunities.
"Healthcare is the best choice for a career right now because the past few years have shown how important purpose is. In healthcare, you are making a difference," said Deb Carlson, president and CEO of Nebraska Methodist College (NMC).
"The health crisis has increased the opportunities in health careers - salaries are rising fast, bonuses are offered and tuition repayment is becoming more common. When you go into healthcare, you will most likely get a job before you graduate. You can take the career anywhere."
Healthcare Jobs Are Rewarding
While healthcare jobs require technical and clinical knowledge and skills, it's also a job that calls for compassion and empathy as you help patients in their healing process.
Whether you're working as a nurse, occupational therapist or CNA, being a part of a patient's recovery is purposeful and fulfilling.
NMC emphasizes caring, respect and holism in its curriculum to help you learn how to become a healthcare provider skilled at serving the whole patient.
Healthcare Jobs Are In Demand
Employment in healthcare occupations is projected to grow 16 percent by 2030, adding about 2.6 million jobs in the United States, according to the U.S. Bureau of Labor Statistics.
According to Forbes, the healthcare industry will experience more job growth than any other sector in the next 10 years.
The projected growth is due to an aging population, more access to health insurance through government programs, a renewed focus on preventative care and the pandemic.
The most in-demand healthcare jobs include physical therapist assistant, respiratory therapist, healthcare manager, registered nurse and radiologic technologist.
Some hospitals are even offering free training to fill in-demand positions.
To alleviate a shortage of certified nursing assistants, a partnership between Methodist Health System, the Methodist Hospital Foundation and NMC offers a free nursing assistant training program.
The Student Nursing Assistant (SNA) Program begins with five weeks of training online, in the classroom and the hospital. After completing the course, participants agree to work as a nursing assistant at Methodist Hospital for two years – gaining experience and enjoying bonuses after reaching certain milestones.
NMC offers one-on-one job coaching to help students with job placement. Andrew Skarka, director of career and financial wellness in the Institutional Effectiveness Department, helps students write resumes and cover letters, and provides guidance for interviews.
Carlson said the job coaching program provides "tips that could save you valuable time, help you land your dream job and get you started on the right career and life track.'"
Competitive Pay in Healthcare
Healthcare facilities, including Methodist Hospital, offer hiring bonuses up to $12,500 for in-demand jobs such as phlebotomists, radiologic technologists, certified nursing assistants, surgical technology specialists, nurses and nurse coordinators.
In addition to hiring bonuses, healthcare facilities are offering competitive salaries and tuition forgiveness in order to recruit qualified applicants.
Job Growth Opportunities
Once you've gained experience as a healthcare provider, you'll have opportunities for growth in your position or to move into a leadership role.
Often healthcare employers will provide tuition assistance for continuing education such as specialty certificates, bachelor's degrees or graduate degrees.
If you work for Methodist Health System and attend NMC, the Tuition Assistance Program provides up to $3.500 a year for employees who have worked at least six months at a minimum of 16 hours per week before the beginning of the semester.
Scholarships and grants are available for graduate students. You can also apply for federal or private student loans.
How to Get a Healthcare Degree
Healthcare facilities need qualified applicants, and NMC provides a high-quality education to future healthcare professionals and helps those students find the right jobs when they're ready.
You can schedule a personalized visit at NMC, virtually or on campus. You'll meet one-on-one with an admissions coordinator and ask any questions you may have.
If you're ready, you can apply online in as little as 10 minutes.