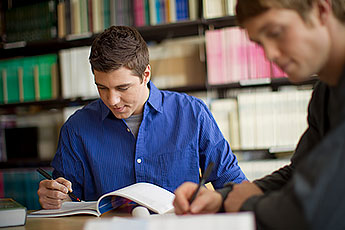 If you're thinking about making a switch from one school to another, you might be asking yourself a lot of questions:
Is this the right choice for me? What about all the work I've already done? How hard will it be to transfer? Thankfully, switching colleges while getting credit for the classes you've already finished is possible and it doesn't have to be a hassle.
Whether you're just thinking about it or have already started the switch, it's crucial to understand the process. Let's explore what you need to know about transferring credits in general, plus some specifics about transferring to Nebraska Methodist College.
*Still have questions after reading this blog? Be sure to download our free Transferring Credits Checklist.
The Basics.
In general, there are a few boxes you'll need to check when transferring credits:
You'll need proof that you've completed the classes: Credits must be included on an official transcript from an accredited college, and you'll likely need to have the transcript mailed to your potential college. (Find our address for transcripts plus more info in our FAQ.)
You must have achieved an acceptable grade in the class. At Nebraska Methodist College, you'll need a grade of C- or better at the certificate and undergraduate level or a B at the graduate level.
A course must be similar to what's required in the transferring school's curriculum. A class may also be accepted if it's considered an appropriate elective.
Estimating Transfer Credits
Colleges usually have official agreements (called articulation agreements) with other colleges that lay out guidelines for credit transfers. If there's an agreement in place between your current college and future college, the transfer process will be more clear-cut.
You can see a list of institutions we have agreements with here. You'll find specifics about classes that transfer so you can get an idea of where you stand before making the switch.
Confirmation
At some point, you'll go from "an idea" to something more official. Once you've been accepted to Nebraska Methodist College, our Registrar's office will mail you an authorized evaluation of your transfer credits before you start. This gives you an opportunity to ask questions and confirm your transfer credits.
Retaking a Course
If it's been a while since you took that microbiology course, a refresher might be a good idea. We recommend that you retake a course if it's been more than five years since you first took it. However, you do have the right to waive these recommendations and earn the transfer credit.
Course Audit
This is great for students who have had a class approved for transfer credit but would like to brush up on that class's subject without contending with the full cost of tuition. Basically, you pay 25% of the tuition cost and opt in to the course, refreshing your memory of the subject matter without having to take all the tests that a regular student would need to worry about. Many students feel this is an excellent way to review old information in a new light.
The Benefits
It's important to note that transfer credits don't necessarily shorten the length of programs, but they can instead lighten the load you carry each semester. Accepted transfer credits might make it easier to maintain a manageable course load while continuing to work or raise a family (or both) and earn better grades in the process.
Making the switch to a new college can be a little intimidating, but if you're reading this, you've probably already decided it's a necessary step in your journey toward a career you love. We help students make the transition every year and we want to help you however we can. Download our free transferring credits checklist and get in touch. We'll be happy to help you through the process.