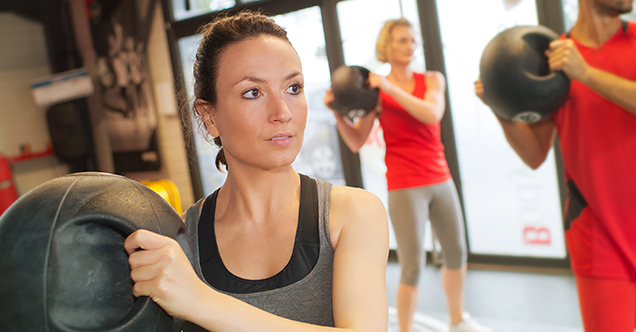 Did you know that Nebraska Methodist College (NMC) has exclusive partnerships that greatly benefit its students who complete either of two new concentrations in the Wellness & Health Promotion Management (WHPM) master's degree program?
The WHPM program curriculum includes the two concentrations, Medical Fitness Management and Worksite & Community Wellness.
Starting 2019, a partnership with the Medical Fitness Association has enabled students who complete the Medical Fitness Management concentration to sit for the association's Fitness Facility Director certification exam.
Meanwhile, the College has joined with the Chapman Institute, creator of the WellCert worksite wellness certification program, to incorporate four WellCert certifications into the Worksite & Community Wellness concentration.
"No other graduate program in the nation affords the opportunities that these partnerships present to our students," says WHPM Program Director Jeannie Hannan, PhD. "Partnering with the Chapman Institute and the Medical Fitness Association has supercharged our program."
Worksite & Community Wellness
WellCert is one of the largest and oldest Worksite Wellness certification programs in the world, having trained more than 6,000 professionals since its inception in 2006.
Larry Chapman, president and CEO of the Chapman Institute, says WellCert is the preferred wellness certification of leading insurers, wellness councils, top consultancies and wellness thought leaders.
"The Institute has no other formal arrangement like this with any other college or university," Chapman says. "This is a unique academic and practical certification partnership."
WHPM students who select the Worksite & Community Wellness concentration, and complete four ascending levels of WellCert training, will receive four certifications:
"By the time they have completed those four levels of certification, they will have achieved CWWPC certification," Chapman says. "That means they will be able to join any size organization and design, implement, manage and evaluate wellness programs. They will have a highly sophisticated set of skills."
Hannan says the partnership creates "an amazing opportunity" for WHPM students. "Not only will graduates of the program have earned a master's degree," she says, "those who complete the Worksite & Community Wellness concentration will also proudly possess four professional certifications, and at no extra cost to them."
Delivered online, the WellCert program presents coursework designed to instill 48 skills regarding worksite wellness, Chapman says. The final exams for the first two levels are conducted online, while the exams for the top two levels include a personal discussion with Chapman, who will evaluate each student's understanding of the materials.
Hannan says that, if a person enrolled in the WellCert training outside of the college's WHPM program, each exam would cost $899. "Taking those four exams free of charge as a participant in the program is a huge benefit for our students," she says.
As an added benefit, those who have earned WellCert 1 and/or 2 certifications through the Chapman Institute's own programs will be eligible for transfer credits within the WHPM program at Nebraska Methodist College.
For WellCert levels 3 and 4, the College's WHPM Program Director will determine, on a case-by-case basis based on level of professional experience in addition to the certification, if transfer credit will be granted.
The WHPM master's program has been a part of the College's curriculum for 20 years. It was the first graduate program at the college, and the first to be offered completely online. Hannan is a graduate of the second WHPM class. Chapman was one of her instructors.
"The Institute and I have enjoyed a good relationship with Nebraska Methodist College for a number of years," Chapman says. "It just seems natural to link the intellectual property I have created to what the College wants to accomplish for its students and graduates."
Medical Fitness Management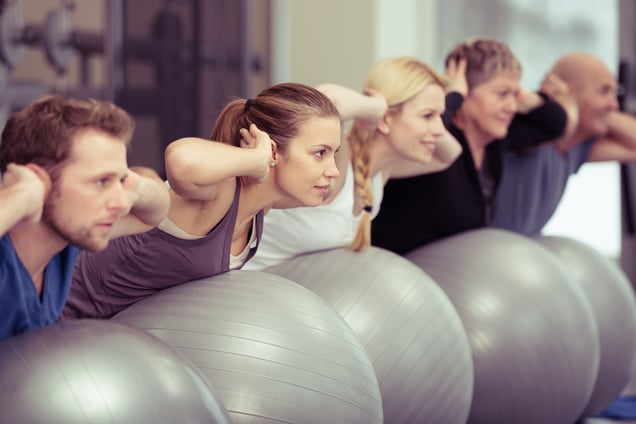 Hannan says the partnership with the Medical Fitness Association has yielded a curriculum that incorporates the knowledge and skills necessary to become eligible for the association's Certified Fitness Facility Director (CFFD) exam.
Headquartered in Pinehurst, N.C., the Medical Fitness Association is a non-profit, professional membership organization whose mission is to foster opportunities for the development and operational success of medically integrated fitness centers.
The association provides industry standards, educational programs, benchmarks, outcome measurements, professional development and networking opportunities for the medical fitness industry.
Medical fitness is an individualized health risk management model designed to maximize a person's health and quality of life, says Medical Fitness Association President and CEO Robert D. Boone, MBA, MHA, FACHE, FMFA. "We call it population health, one person at a time," Boone says. "Medical fitness creates personal accountability."
Boone says the curriculum concentration within the WHPM program combines insight into a preventative care business with an understanding of the role fitness centers play in the continuum of care.
"Nebraska Methodist College is the only college I know of addressing this specific market niche," he says. "We applaud them for that."
Normally, to be eligible to sit for the CFFD exam, candidates must have a minimum of three years of experience in a management/leadership position, with a bachelor's degree or higher in a fitness- or business-related field, or five years of experience in a management/leadership position with a minimum of an associate's degree.
However, Boone says the experience requirement will be waived for those who complete the Nebraska Methodist College WHPM Medical Fitness Management concentration.
The proctored CFFD exam for WHPM students will be given at Nebraska Methodist College, beginning with the fall 2019 semester, Hannan says.
Boone says that upon successful completion of the CFFD exam, a person becomes eligible for the association's Medical Fitness Facility Director certification. The Medical Fitness Facility Director certification builds on the base knowledge tested in the CFFD exam, and covers nine specific content areas relevant to the operation of medically integrated fitness facilities which are covered in the WHPM concentration curriculum.
"Students who take this concentration at Nebraska Methodist College are already interested in the medical fitness model," Boone says. "When they complete their studies, they will have core knowledge that normally takes three to seven years to obtain. Formal certification will make them more desirable candidates for administrative positions at medical fitness facilities."
Boone says the partnership with Nebraska Methodist College will serve to highlight the association's work, and heighten its profile in the academic world.
"We think it will also provide a new generation of regional and national leaders for our association," he says. "Our hope is that Nebraska Methodist College students will become involved in our student chapters, which will broaden networking opportunities for them and for our association."
Classes are forming now. For more information, contact Recruitment & Admissions Coordinator, Sydney Gress at (402) 354-7203 or Program Director, Jeannie Hannan at (402) 354-7179.