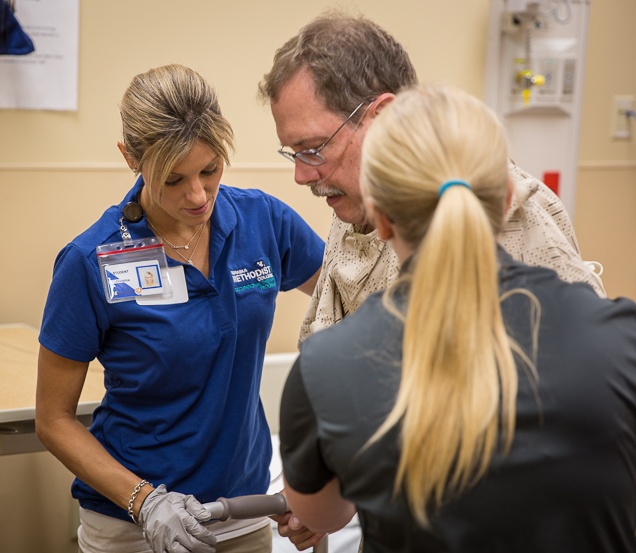 Do you know which health profession is among the most in-demand and fastest-growing careers in the nation?
From 2016 to 2026, the Bureau of Labor Statistics projects 24 percent growth for the occupational therapy profession. An additional 31,000 occupational therapists (OTs) will be needed by 2026.
Nebraska Methodist College is helping to meet this growing need with its new Master of Occupational Therapy program, which recently earned five-year accreditation by the Accreditation Council for Occupational Therapy Education (ACOTE) of the American Occupational Therapy Association (AOTA).
NMC's Master of Occupational Therapy (MOT) program provides classroom learning, research assignments, lab work and clinical experience in a hybrid format of on-campus and online instruction. The six-semester, 24-month MOT degree program offers students faster entry into this high-demand field. In 2016, the median annual salary for an occupational therapist was $81,910.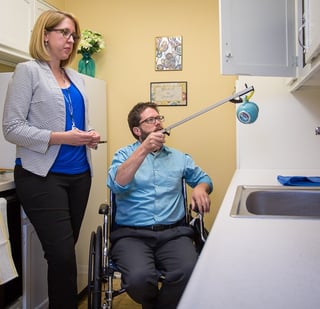 "Occupational therapists are specially trained and licensed to help patients develop, recover, improve, as well as maintain the skills they need to do, want to do and have to do to enjoy a meaningful life," said Melissa Kimmerling, EdD, MOT, OTR/L, program director for the MOT program at NMC. "This is an extremely rewarding and much in demand profession."
Kimmerling said the demand is due, in part, to continued growth of the elderly population and that occupational therapy will continue to be an important part of treatment for people with illnesses and disabilities such as Alzheimer's disease, cerebral palsy, autism or the loss of a limb. Workplaces in which OTs will find particularly high demand include hospital, rehabilitation and orthopedic settings.
To help meet the growing demand for OTs, Nebraska Methodist College opened the MOT program to students in fall 2016, and the first class will graduate in August 2018.
Applications to enter the program in 2019 will be accepted this summer. To learn more about the program, interested students can plan to attend one of NMC's MOT visit days at to learn more. Can't make one of our Visit Days? No worries. At NMC, you can schedule a personalized 1-on-1 visit as well.
A bachelor's degree is required for admission to the program. Fieldwork assignments begin in the first semester, and students gain hands-on learning opportunities in rural and urban areas throughout the country.
Graduates of NMC's Master of Occupational Therapy program will be eligible to sit for the national certification examination administered by the National Board for Certification in Occupational Therapy (NBCOT).
After successful completion of this exam, the individual will be an Occupational Therapist, Registered (OTR). In addition, all states require licensure in order to practice; however, state licenses are usually based on the results of the NBCOT Certification Examination.